ST. LOUIS • This area's second superhighway, known as the Third Street Expressway, opened in 1955 from the riverfront to Gravois Avenue at 12th Street. It ran all of 2.3 miles.
Viewed by today's standards, it was quaintly obsolete from day one. St. Louis, crammed with 856,700 residents in 1950, was losing 200 each week to new subdivisions eight and more miles beyond the Third Street Expressway's reach. Suburban growth, slow during the Depression and World War II, exploded as people abandoned 15 years of deprivation and crowded city apartments in a rush for the good life.
Thus the booms in babies and new single-family homes surrounded by grass. St. Louis County's population was 274,200 people when the war began. By 1960, it would top 700,000 and keep climbing.
Two other telling nuggets: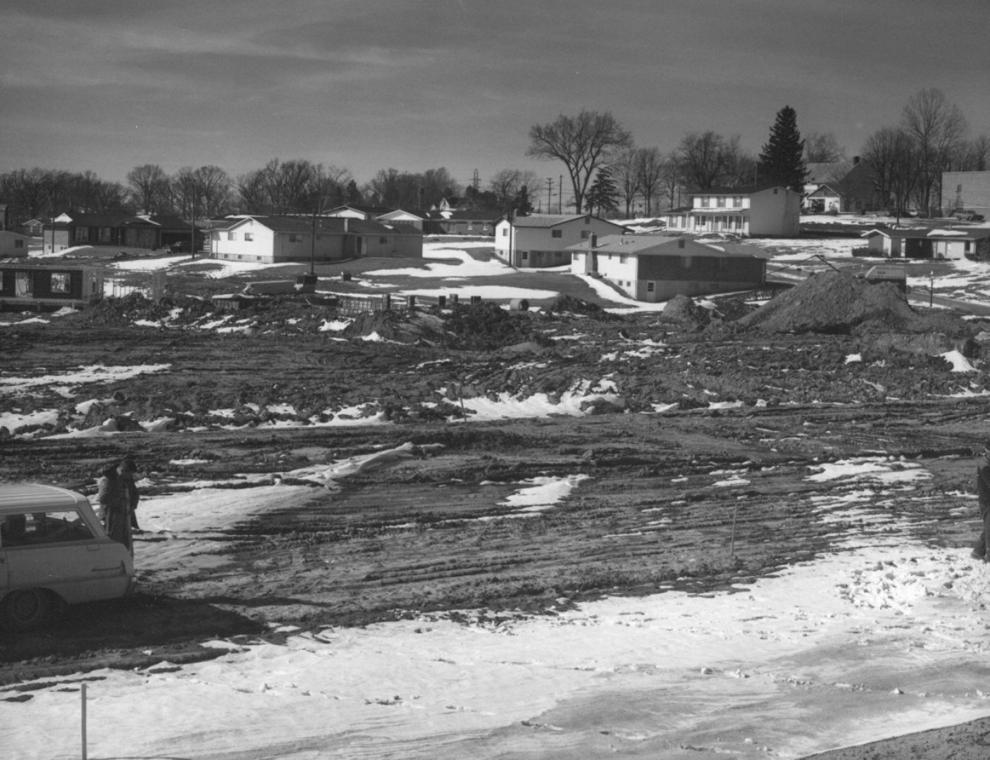 In the 10 years after the war, school-age population in the county doubled to 125,000.
In 1940, more than 55 percent of the metro's 1.5 million people lived in the city of St. Louis. Today, it is home to only 13 percent of 2.5 million.
But first, people had to get there. Until the Third Street Expressway opened, the area's only freeway was the Oakland Express Highway, which ran east from Hi Pointe to Vandeventer and Chouteau avenues. Farther west, traffic jams were horrendous along major roads in the formerly rural county.
St. Louis County had 20 municipalities in 1930, most of them hugging the city limit or the railroad lines. By 1950, the number had grown to 84. Adding to the patchwork were Crestwood (1947), St. Ann (1948), Bellefontaine Neighbors and Ballwin (1950), and Dellwood (1951).
To unleash the commuters, the Missouri Highway Commission proposed a pinwheel of freeways reaching out from downtown: the Mark Twain (Interstate 70) northwest into St. Charles County, the Daniel Boone (Highway 40, later I-64) straight west, and the Ozark (I-55) south into Jefferson County.
There were winners and losers. Highways to the suburbs meant obliterating thousands of homes in the city. During construction, commuters had to jump on and off finished stretches of highway. But the vision took shape. A new four-lane bridge over the Missouri River at St. Charles opened in 1958. Three years later, the Mark Twain finally ran uninterrupted to downtown with completion of the last section near Kingshighway.
In 1959, the Daniel Boone from West County was connected to the Oakland Express Highway at Hi Pointe.
DREAM HOMES AND SHOPPING MALLS
In 1940, with the Depression not yet over, St. Louis County issued 3,600 building permits. During the 1950s, more than 83,000 dwelling units were built. An additional 96,000 went up in the 1960s. The classic design was a single-family ranch home along a winding subdivision lane.
St. Charles County took longer to catch up. With only 29,800 people in 1950, it erupted after 1970 to 360,500 today — more than St. Louis city. Within Madison and St. Clair counties were strong migrations from East St. Louis and other smoky American Bottom towns to new subdivisions in and around Edwardsville, Collinsville and Belleville. Fairview Heights was founded in 1969.
Retail centers became the town squares of suburban life. It began in 1948, when Famous-Barr (now Macy's) opened a new store on Forsyth Boulevard in Clayton. Radio stations carried the grand opening live. The department store had parking for 850 cars, central air conditioning and a three-bed infirmary.
Northland and Westroads (now Galleria) shopping centers opened in August 1955, heralding the arrival of the mall. Northland, in Jennings, had 5,100 parking spaces. Crestwood Plaza opened in 1957, South County Center in 1963, Northwest Plaza in 1965, Jamestown Mall in 1973 and St. Clair Square in 1974.
The malls ruled for a time, but ever-widening rings of residential and retail developments have been hard on the original malls. Crestwood, Northwest Plaza and Jamestown malls are history.