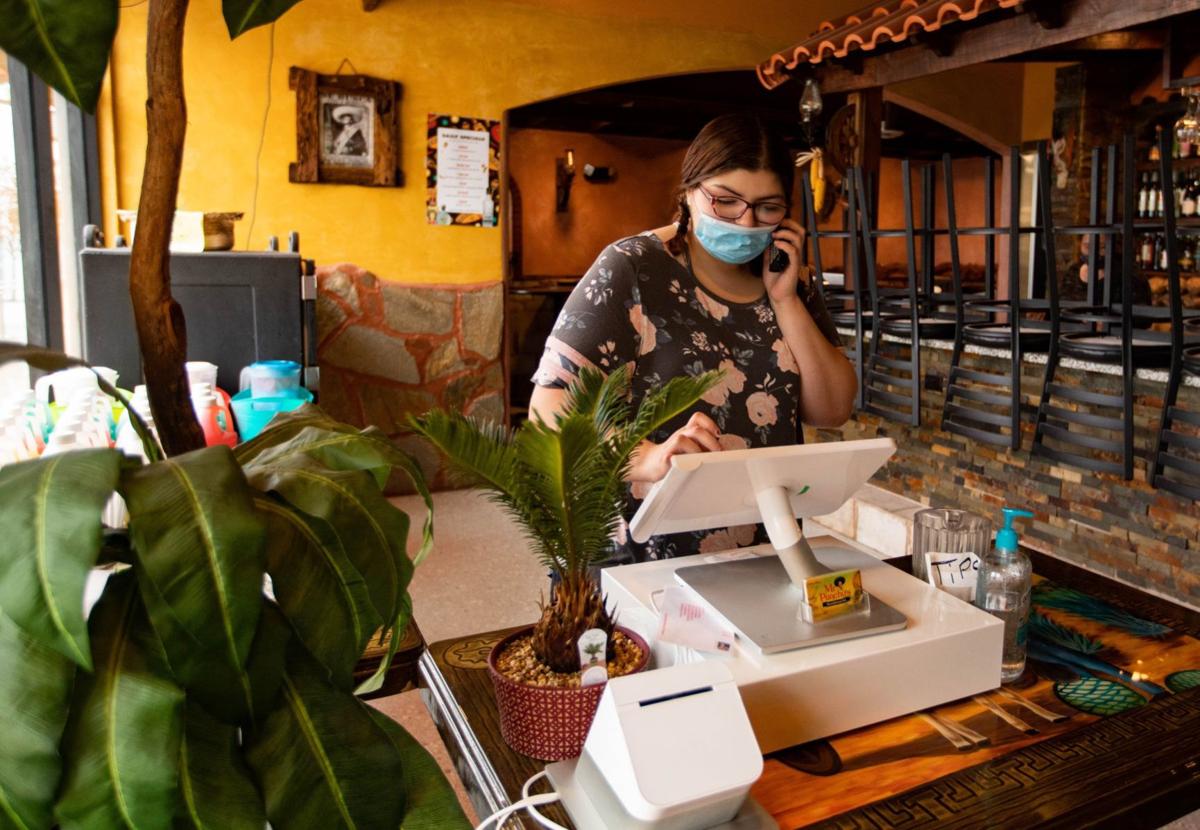 EDWARDSVILLE — The Madison County Board of Health on Tuesday recommended businesses in the county reopen despite Illinois Gov. J.B. Pritzker's stay-at-home order restricting nonessential businesses.
The resolution, including reopening guidelines, passed 26-2, but does not include "comment or opinion on insurability or licensure of any individual or business" if they choose to reopen amid the coronavirus pandemic.
"If you're concerned about insurance, call your insurance man. If you're concerned about legal liability, call your lawyer. The county is not your lawyer," Chairman Kurt Prenzler said after the meeting. "Our goal is to be good citizens. We believe they [business owners] can be responsible."
Madison County on Tuesday reported a total of 446 cases and 32 deaths related to COVID-19.
Prenzler on May 2 sent a letter to the governor noting the economic hardship Madison County has faced during the shutdown, including 15,000 people in the county applying for unemployment.
The two board members to vote against the resolution were Michael "Doc" Holliday Sr. and Victor A. Valentine Jr.
Holliday expressed concern over businesses losing their state license in defying the order, and Valentine said he did not want the county to defy the governor's order. Another board member, Kristen Novacich-Koberna, voted yes but brought up concerns about the guidelines.
"I don't want to come across as that I'm not for a sound resolution. I just want it stated that I am very concerned if we act too soon before the governor does get a chance to read your very well put-together letter to him," Novacich-Koberna said to Prenzler during the meeting. "I don't want to see anyone lose any funding. I don't want to see anyone lose anything over us just trying to help small businesses, because we don't want to hurt them. We want to help them."
Pritzker said during Tuesday's daily press briefing he would consider withholding federal pass-through funding from businesses that defy the state's stay-at-home order, though he noted the state has several enforcement mechanisms and hopes not to use any of them.
Gov. Pritzker implemented a five-stage reopening plan on Monday, but the plan does not include exact dates. No retail stores, offices, hair or nail shops are permitted to open until phase 3, which will not happen before May 29, according to the governor's office.
Madison County's resolution includes four recommended phases to reopen the economy starting Wednesday, May 13. Phase 1 includes avoiding social gatherings of more than 10 people; restaurants, bars and gyms opening at 25% capacity; churches opening at 50% capacity; and no restrictions beyond social distancing at nail and hair salons.
Businesses in Illinois were missing out on opportunities if customers traveled to a different state instead, said Rev. William Christopher Harris, president of the Alton Area Black Chamber of Commerce Illinois, which serves as a voice for black-owned businesses in the area. Churches, he said, are no different.
"Many of them are just a Sunday away from not reopening their doors," said Harris, noting that tithing in most churches has decreased dramatically since the stay-at-home order was implemented.
Similar sentiments to Harris' were expressed during Monday's board meeting, including one member who compared businesses remaining closed to another Great Depression.