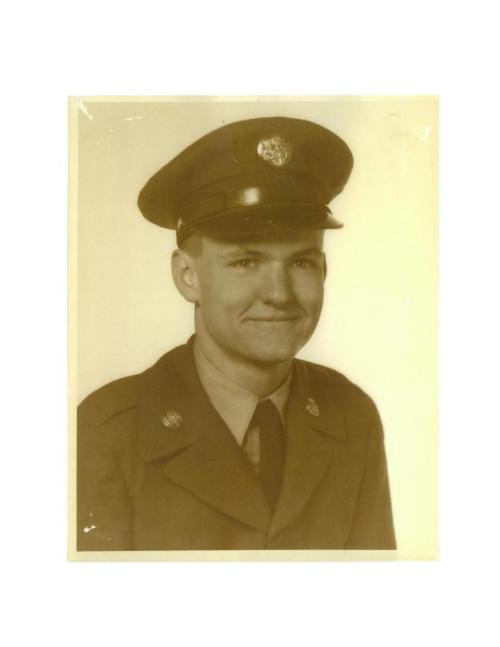 JEFFERSON CITY • As Martha Eudaley approached her husband's room in the Chesterfield-area nursing home, she could tell something was off.
"I could smell the stench of feces coming through the door," Eudaley, 76, remembered about that day in 2010.
When she opened the door, she saw her husband, Tom, slumped in his wheelchair, unconscious. The window was shut and the room was hot, she said.
Eudaley screamed, and two aides came in. One told her that her husband — who wasn't able to walk because of a debilitating disease — had gotten out of bed in the middle of the night, closed the window and turned off the air conditioner, Eudaley remembered.
A short while later, Tom was hospitalized with a high fever. He died soon after. Eudaley reported the incident to the nursing home, which she declined to name, and the state, but nothing happened, she said. Since then, Eudaley has been pushing for something she feels might have protected her husband: a camera installed in his room.
"He would have had a witness," said Eudaley, who lives in St. Louis. "Then there would have been some accountability."
Two bills have been introduced in the Missouri House this year allowing cameras in nursing home rooms, which advocates say could help prevent elder abuse. One would give families the ability to install cameras and mandate that nursing homes couldn't prevent the installation. The other, which has already been handed over to the Senate, would give nursing homes the final say.
Rep. Andrew McDaniel, R-Deering, introduced both measures. Not giving nursing homes some authority over installing in-room cameras was a sticking point with the industry, he said.
"After talking with the industry, that's one of the big problems they have," said McDaniel, who has introduced the legislation giving families the power to install cameras for the past three years.
The industry-approved version was "better than nothing," he said. Once the idea of installing cameras is in statute, McDaniel said, allowing families control over them could come next.
"Hopefully, we get this portion done this way," McDaniel said. "Later on, someone will carry the ball. It will be a while until the industry is willing to work on it again."
Nikki Strong, the lobbyist for the Missouri Health Care Association, didn't return requests for comment over the past several days. The association represents many of the state's nursing homes and has handed out thousands of dollars in campaign donations, according to the Missouri Ethics Commission.
At a hearing last week, she testified in favor of the version giving final authority to nursing homes.
"The most important consideration should be the security, safety and preserving the dignity of all residents," the spokeswoman said in a statement.
For her part, Eudaley believes the industry-approved version undercuts the intent of the legislation.
That version "will kill the efforts to stop elder abuse, elder deaths, and protect the nursing homes unless you act," reads an email she sent to senators, according to a copy Eudaley shared.
AARP, the Missouri Coalition for Quality Care and VOYCE, a St. Louis-based organization that sends volunteers to inspect nursing homes, supported the version giving families more power. That version received a public hearing last week but, so far, isn't scheduled to be debated on the floor. Less than two months remain in the legislative session.
Many people suffer in nursing homes either from abuse or neglect. Nationally, more than 1 in 5 Medicare recipients do, according to a 2014 study from the federal Department of Health and Human Services. Almost 60 percent of those abuse or neglect cases could have been prevented. The harm came from "substandard treatment, inadequate resident monitoring, and failure or delay of necessary care," according to the study.
In-room cameras would go a long way toward giving residents and their family members a greater sense of security and could deter potential abuse or neglect, said Mary Lynn Faunda Donovan, VOYCE's executive director.
"Surveillance cameras are not a suitable replacement for the personal involvement of the staff and family members," she said. However, "video can provide compelling evidence" of abuse or neglect.
Many nursing homes already employ cameras in common areas, Donovan said.
"Such surveillance would not impede an employee's ability to perform their required task," she said. "It would aid them in making the best decisions, avoid compromising situations and provide an unbiased eye in the sky in the resident's room."
Mary Redford, a VOYCE volunteer, said a few weeks ago she talked to a man who described being sexually assaulted by a staffer. Another resident told her he didn't get his medication in time so he sat in unbearable pain, she said.
Being a nursing home employee is a tough job, Redford said. Many residents have dementia or mental health conditions and could misinterpret what a staffer is trying to do, she said.
"A camera in the room could exonerate a staff member from any accusations of wrongdoing," she said. "It works for both sides."
So far this year, Eudaley has called and emailed every representative and senator about the legislation, she said.
"All I want is something reasonable," she said. "It's everyone's right to be treated respectfully. I've seen so much, and I've heard so much. I can't understand why they would say no to this."