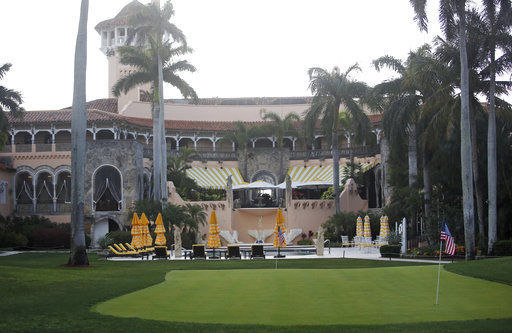 JEFFERSON CITY — U.S. Rep. Jason Smith is planning a fundraiser later this month at former President Donald Trump's Florida golf resort.
An invitation to the April 30 event at Mar-a-Lago lists Gov. Mike Parson and First Lady Teresa Parson as honorary hosts, along with out-of-state officials such as South Dakota Gov. Kristi Noem and U.S. Rep. Lauren Boebert, R-Colorado.
Former Gov. Eric Greitens and Attorney General Eric Schmitt are the only two Republicans to officially launch bids for the seat currently held by retiring U.S. Sen. Roy Blunt.
Trump's endorsement in the primary promises to be highly sought-after in Missouri, a state he won by a more than 15 percentage point margin over Democratic nominee Joe Biden last year.
A spokesman for the Republican from Salem said late Thursday the Parsons had not confirmed their attendance. A spokeswoman for Parson did notimmediately respond to a request for comment.
The fundraiser "is being held at Mar-a-Lago because that's the center of the America First agenda," Josh Siegel, Smith's campaign manager, said in an email to the Post-Dispatch. "As for the Governor and First Lady, they have been invited and we are hopeful they will be able to attend."