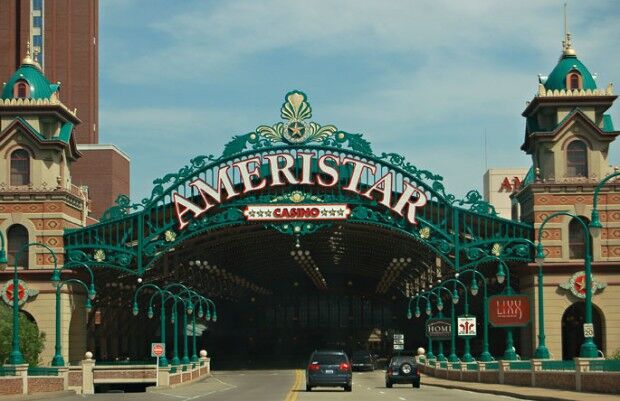 ST. CHARLES • City officials may soon have a way to shield the Ameristar Casino from any future countywide smoking ban, thanks to action by the Missouri Legislature before it adjourned.
If Gov. Jay Nixon signs the newly passed bill, St. Charles would be added to a list of cities exempt from county health rules if they set up their own municipal health departments.
"It's the opportunity to have something to fall back on," Mayor Sally Faith said Tuesday.
Faith worries that the millions of dollars in city tax revenue from the casino would be reduced if smoking is prohibited and attendance dropped.
Troy Stremming, an executive with Ameristar's parent company, said it supports the city's bill "if they believe this is important for the future growth of the city."
Anti-smoking activist Pat Lindsey decried the Legislature's move.
"It's beyond me how they can go backwards like this," said Lindsey, the volunteer executive director of Tobacco-Free St. Louis. "From a health standpoint, what are they thinking?"
Under current law, cities with at least 75,000 residents with their own health agencies are exempt from county rules to "enhance the public health." The bill adds St. Charles, which had 65,794 residents in the 2010 census, to that category.
Originally sponsored by Rep. Doug Funderburk, R-St. Peters, the provision was tacked on to a lengthy bill on local government issues across Missouri.
Ameristar has said the St. Charles casino could lose 25 percent of its business if smoking was barred but still allowed at its competitors.
A smoking ban advocate on the St. Charles County Council — Joe Cronin, R-St. Paul — says such estimates are overblown. He also said setting up a city health agency would cost "a lot of money."
Cronin has tried unsuccessfully for various bans, sometimes via health ordinances and others through county charter amendments. It's unclear whether the Legislature's bill could exempt the city from charter measures.
In 2012, the county put on the ballot a two-question smoking package, but it was blocked by a judge.
Voters first would have been asked to decide on banning smoking in public places. A second question would have exempted places barring people under age 21, such as the casino and bars.
City officials worried that voters might pass the ban but reject the exemption measure.
Cronin's most recent bill would ban smoking in public places except those barring people under age 21, exempting Ameristar. That bill died last week but he plans to reintroduce it later this year.