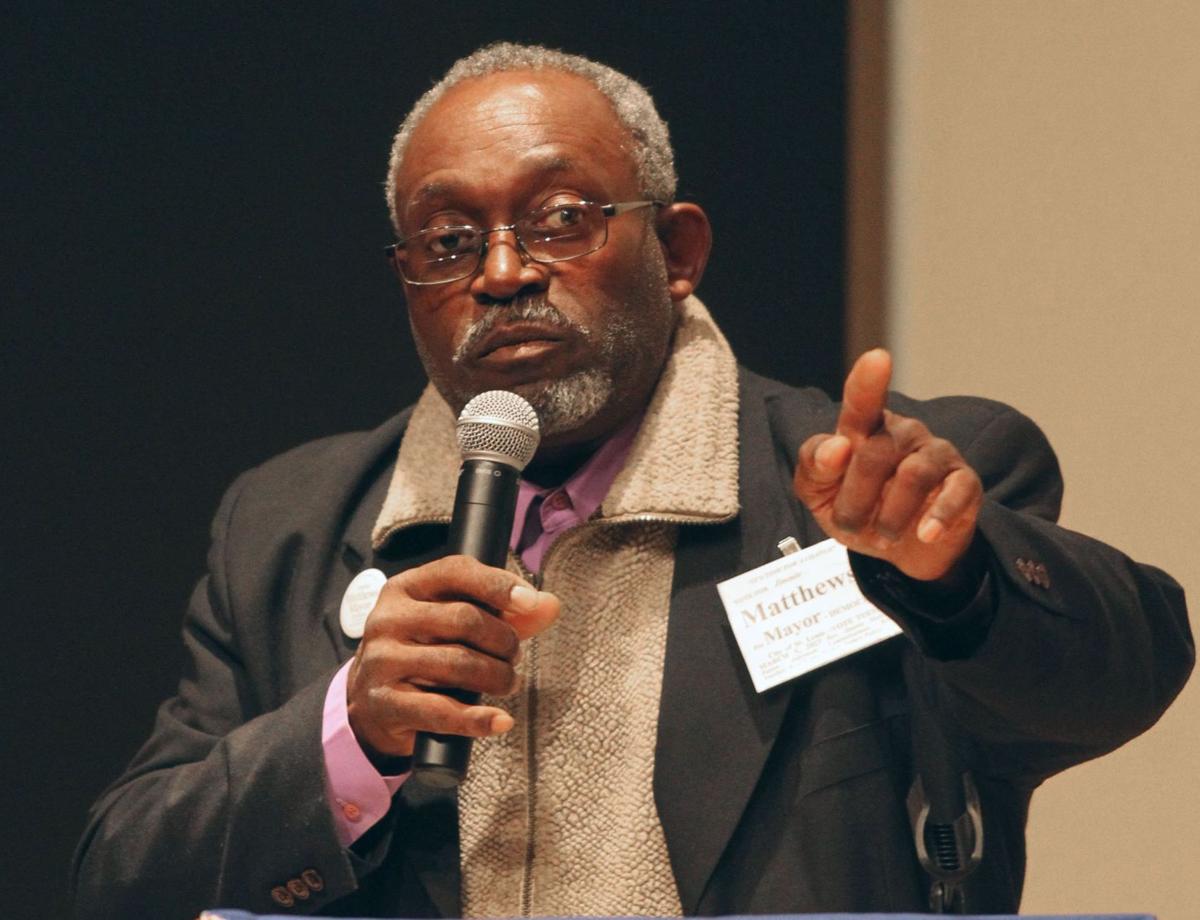 ST. LOUIS • Mayoral candidate Jimmie Matthews and 25th Ward Alderman Shane Cohn got into a brief but tense exchange Friday at City Hall. They were arguing over campaign signs.
It seems Cohn took exception to Matthews' ubiquitous signage found throughout south St. Louis, particularly the signs placed on public property.
It is illegal for anyone to place advertisements or campaign signs in public right-of-ways. However, a Streets Department spokesperson said there's no real enforcement other than city workers removing the signs.
After trading words, Cohn and Matthews went their separate ways.
But Matthews was still heated for several minutes after the exchange and asked a reporter to question Cohn about his conduct.
Off the top of his head, Cohn estimates he's picked up and thrown away at least five of Matthews' signs.
"They're all over the place," Cohn said. "They're on Grand, Gravois, Meramec, Virginia, Delor ... all over the place."
"I've taken them down at a public school and on a vacant lot," Cohn added. "My neighbors have called me about them. It's litter."
Predictably, Matthews didn't appreciate hearing that his signs were being thrown away. He estimates they cost as much as $10 each.
"And don't forget my time and effort and the gas I use to put them out," he said. "If I'm violating the law, call the police on me, but don't just take matters into your own hands. Stay out of my business."
Matthews continued for several minutes.
He concluded with this: "If I wasn't a man of God, I would have been kicking some butt up there."