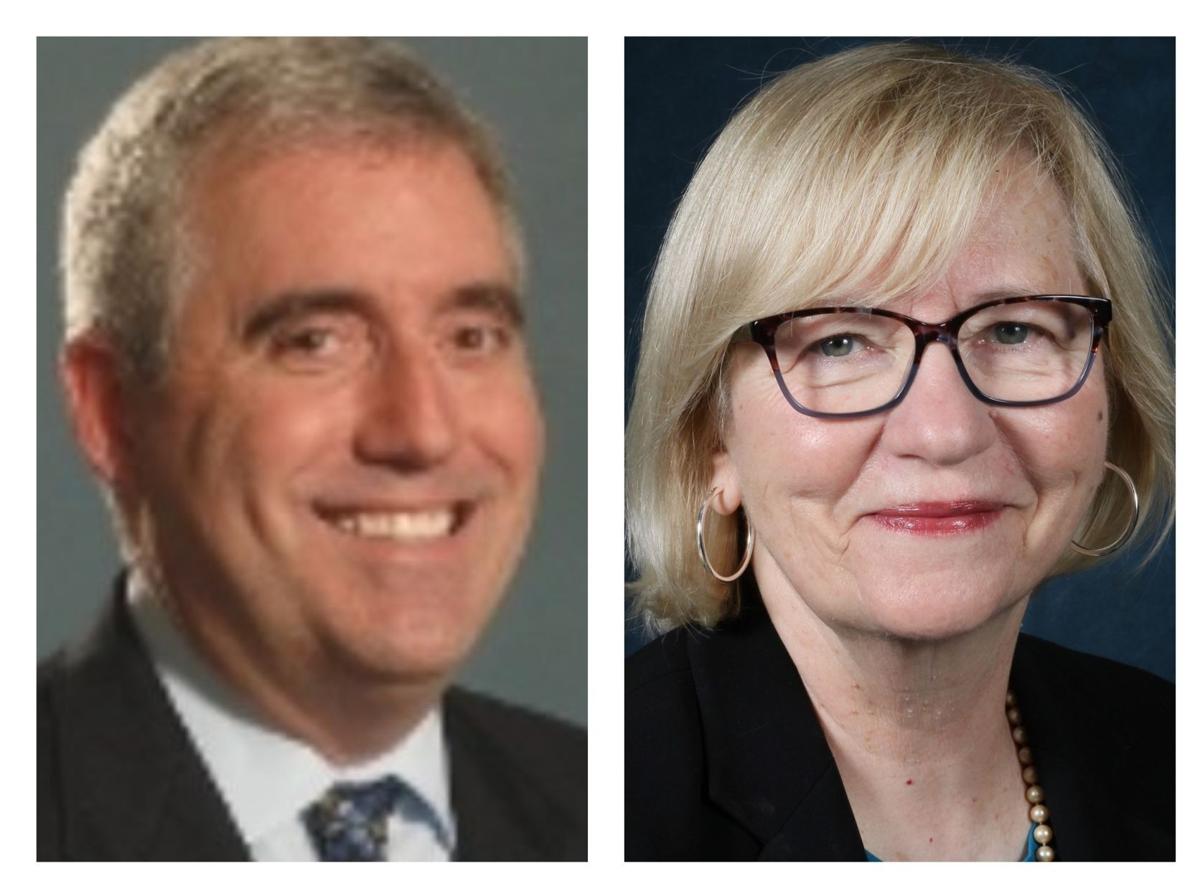 JEFFERSON CITY — The mayors of two St. Louis-area cities are urging Missouri voters to reject a Republican-led ballot initiative that would overturn a new legislative redistricting process.
In a meeting organized by opponents of Amendment 3, Webster Groves Mayor Gerry Welch and University City Mayor Terry Crow said changes included in the proposal would result in noncitizens and people younger than 18 not being counted as part of the process used to draw districts for state House and Senate seats.
That would leave places with large populations of children, including St. Louis and its suburbs, with less political influence than places with an older population base.
"As the mayor of a community we are responsible for everyone in our community," Welch said. "This particular amendment underrepresents the population of our community."
Welch said about one-quarter of all residents in her city would not be counted if the ballot measure is approved.
"They would not be included in the population count and that's just wrong. It will hurt local governments," Welch said.
University City Mayor Terry Crow also said it would result in at least 23% of the city's 34,000 residents not being counted.
"We would truly be underrepresented," Crow said.
Amendment 3 is a GOP-led effort to undo the 2018 Clean Missouri ballot initiative that was approved by 62% of the voters.
The 2018 initiative made Missouri the first state to require a new nonpartisan demographer to draw state House and Senate districts to achieve "partisan fairness" and "competitiveness" as determined by a specific mathematical formula. An Associated Press analysis shows the formula is likely to lead to Democratic gains in 2022 while dropping Republican majorities closer to the more even partisan division often reflected in statewide races.
Amendment 3, which is on the Nov. 3 ballot, would repeal the nonpartisan demographer position and relegate "partisan fairness" and "competitiveness" to the bottom of the criteria list behind such things as compact districts that keep communities intact. It also would expand a pair of existing bipartisan redistricting commissions and make them responsible for drawing district boundaries, as was the case in the past.
Amendment 3 would make Missouri the first state in the nation to exclude children and noncitizens from the map-making process.
"I do hope people pay attention to this. This is going to have quite a detrimental impact on our revenues," Crow said.
Get Government & Politics updates in your inbox!
Stay up-to-date on the latest in local and national government and political topics with our newsletter.