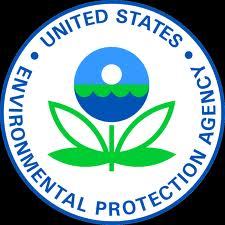 WASHINGTON • Republicans failed this morning in a high-profile effort to block the Environmental Protection Agency's broad new effort to stem the flow of toxic pollutants from power plants.
The effort in the Democratic-run Senate lost 53-46 despite the defection of five Democrats. Four Republicans opposed the effort to invoke congressional authority to stop the plan.
Sen. Claire McCaskill, D-Mo., who has recently pressed to scale back several EPA regulations, voted against the so-called disapproval resolution while Sen. Roy Blunt, R-Mo., supported it. Sen. Dick Durbin, D-Ill., also voted against the proposal to block the rule.
The EPA rule calls for the first national standards limiting a host of airborne contaminants, among them mercury, arsenic and chromium, from the emissions of power plants. It is known as MACT — for Maxium Available Control Technology — a label that points to the eventual requirement that both coal-fired and oil-fired plants would need to install to advanced scrubbers and anti-pollution equipment.
Blunt cited studies estimating a $10 billion cost for industries across the country to comply with the rule. He argued that it presents an undue burden on states like Missouri that rely heavily on coal to generate electricity.
"What this really stands for is an assault on coal and coal-based utilities," he said on the Senate floor.
McCaskill did not speak during the debate but her office issued a statement saying that "Claire is fighting to keep utility costs low for Missourians — which is why she opposed 'Cap & Trade' and why she's led the fight to stop or delay burdensome federal regulations. "
The state went on to say that McCaskill is working on a bipartisan basis on a compromise "that will reduce deadly mercury in the air, but delay any rule so that Missouri power companies have time to adjust — a middle of the road approach supported by Missourians."
That compromise would give utilities six years to comply with the rule rather than the current requirement of three years, with the option of an additional year delay.
A United Technologies/National Journal poll released today found that 57 percent of the public supports the EPA rule as long as companies are given additional time to comply. The poll of 1,002 adults has an error margin of 3.4 percent.
McCaskill's vote likely will be recalled in her re-election campaign by supporters and opponents alike. Even before the vote, Sarah Steelman, one of three Republicans bidding for their party's Senate nomination, sought to draw distinctions with McCaskill in a statement that offered a glimpse of Steelman's view toward environmental protection.
Steelman said she is "tired of government imposing new regulations and claiming it is for the environment or for the children when their data is debatable or inherently flawed. I love the outdoors. My family hunts, fishes and floats the beautiful Missouri rivers. I would never support a law if the outcome was legitimately hazardous to the environment or to my children's health. I believe that much of the environmentalists' agenda has little to do with preserving nature and wildlife, and is actually more directed at regulating businesses and inhibiting economic growth."
McCaskill's vote drew praise from environmental advocates. In a statement shortly after the roll call, John Hickey, director of the Sierra Club's Missouri chapter, said that her vote "helped ensure that Big Coal is barred from pumping more toxics into the air we breathe and the water we drink, preventing thousands of deaths and tens of thousands of asthma attacks every year."
The U.S. Conference of Mayors was among the organizations supporting the new rule. But the National Association of Manufacturers asserted that the Senate "missed an opportunity to protect manufacturing jobs and promote growth. Manufacturers will be burdened with the cost of one of the most expensive rules ever issued by the EPA at a time when they need to be investing in the future and creating jobs."