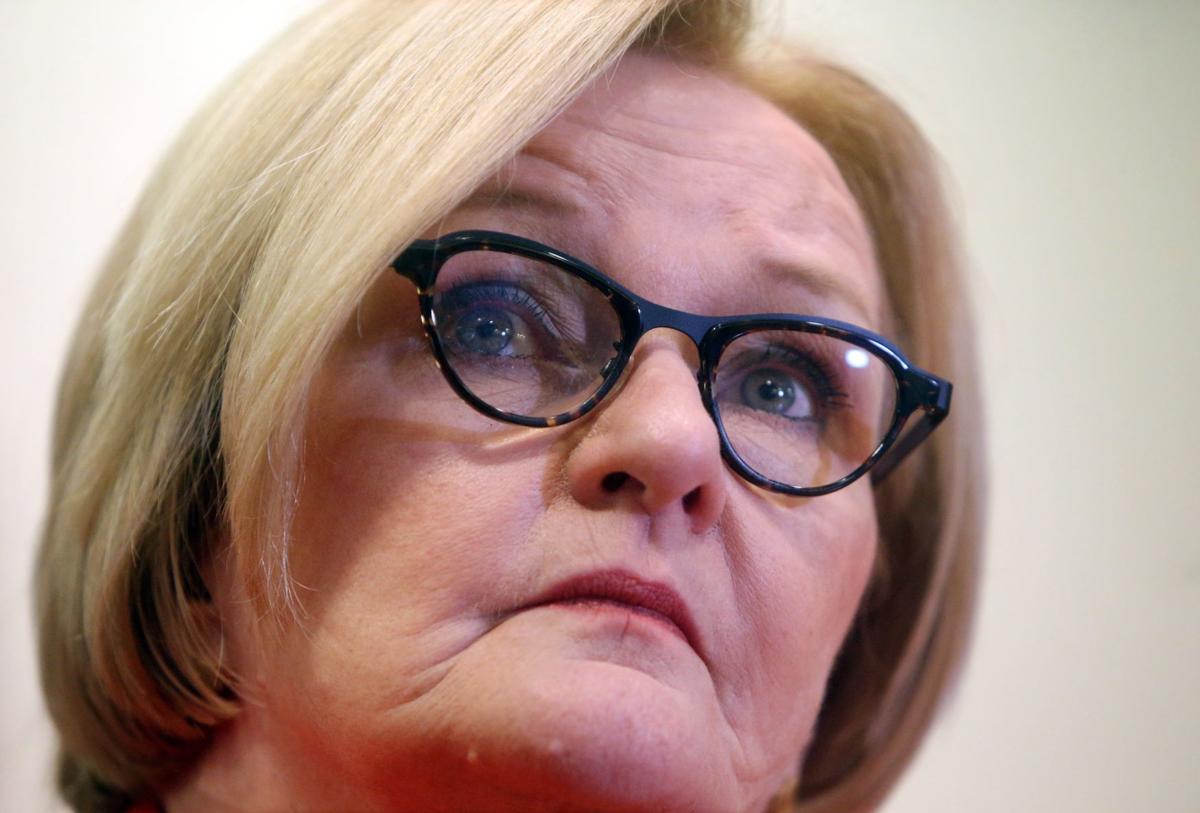 WASHINGTON • Sen. Claire McCaskill had $11.5 million in her campaign bank account entering April after a record first-quarter fundraising haul of $3.9 million, her campaign announced Monday.
The leading Republican contender for Missouri's U.S. Senate seat, Attorney General Josh Hawley has not yet reported his first-quarter results.
With seven months to go in the campaign, McCaskill has now raised roughly $17 million for her re-election campaign, which is approaching the $21.2 million she spent for her 2012 win over then-Rep. Todd Akin. R-Mo.
She raised money at a pace exceeding $43,000 a day for the first three months of 2018. Her January-through-March total surpassed the record $2.9 million she reported raising in each of the two previous quarters.
McCaskill spokeswoman Meira Bernstein said that half of the donors in the first quarter of this year to her campaign had never given to her before.
McCaskill depends, in part, on fundraising through a Democratic conduit called ACTBlue, a website that allows donors throughout the country to designate small donations, sometimes in multiple iterations, to a candidate they may want to support in another state. The donations are possible through a few computer mouse clicks, and such internet sites have opened the spigot for Senate campaigns with national significance.
After McCaskill's campaign released its data, Hawley's campaign issued a statement saying that, according to FEC filings, about $5.9 million of what McCaskill raised so far has been routed through ActBlue.
The Missouri Senate race is attracting national attention as a pivot point in the control of the Senate in 2019 and beyond. McCaskill is one of 10 Democratic senators seeking re-election in a state that President Donald Trump won in 2016. Trump won Missouri by almost 19 percentage points.
Hawley, the first-term Missouri attorney general, expects to be outspent in the race, his advisers say. He had about $1.2 million in the bank entering 2018, but his yet-to-be-reported first-quarter fundraising will include a mega-donor event in the St. Louis suburbs last month with Trump.
But third-party groups — which support candidates but don't directly coordinate with them — also are expected to spend heavily in Missouri's Senate race and could dwarf the individual candidates' spending. McCaskill told donors last year she expected the race could attract $200 million in total spending when it's all over and that she could end up spending $30 million on her own.
But that did not surpass the record of nearly $35 million that McCaskill and her 2006 opponent, then-incumbent Sen. Jim Talent, combined to spend in 2006. McCaskill spent about $11.2 million to Talent's $23.7 million in that race.
Another Senate candidate, Republican Austin Petersen, will report raising about $113,000 in the first quarter of 2018, a spokesman said. Petersen expects to report having about $70,000 in the bank as of April 1.
Reports from other Senate candidates, including Republicans Tony Monetti and Courtland Sykes, had not been filed with the Federal Election Commission as of Monday. The deadline is April 15.