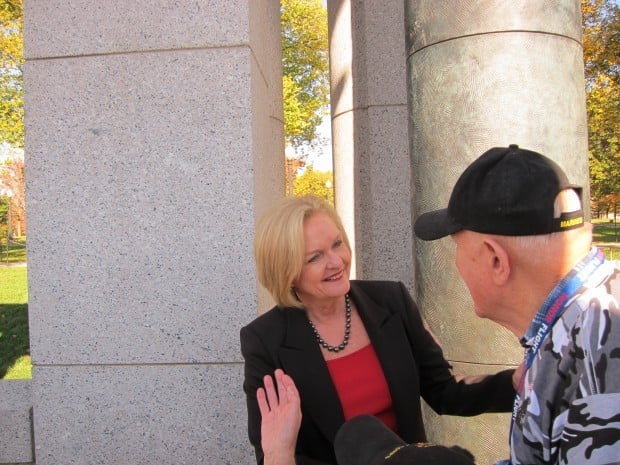 WASHINGTON • Sen. Claire McCaskill wants her financial backers to know that a D.C. law student wasn't the only female target of Rush Limbaugh last week.
In a fundraising letter over the weekend, McCaskill's campaign complained that in a "tirade" on Thursday the conservative radio host referred to her as a "commie babe liberal."
"The far-right wing of the Republican Party really wants to beat Claire, and we're going to need all the help we can get to make sure they don't succeed," the letter reads.
Limbaugh's crude comments about Georgetown University law student Sandra Fluke further inflamed passions surrounding efforts in Congress related to the Obama's administration mandate on religious-affiliated institutions and contraception.
A drive headed by Sen. Roy Blunt, R-Mo., to allow employers to deny coverage for health-care services they find morally objectionable met defeat in the U.S. Senate on Thursday after a national debate.
Limbaugh on Saturday apologized on his web site, saying he "chose the wrong words in my analogy of the situation. I did not mean a personal attack on Ms. Fluke."
Limbaugh posted his apology after national advertisers began removing their spots from his syndicated radio program amid boycott movements on Facebook and Twitter. Seven advertisers have left the show, according to a count by the Associated Press.
Despite Limbaugh's words, Mitt Romney and Rick Santorum made efforts during Sunday talk shows to distance themselves. Limbaugh has his supporters, too, as this "Rally for Rush" post this morning on American Spectator shows.
Limbaugh made no reference in his written words to McCaskill, who challenged the Cape Girardeau native during an appearance in Hannibal on Saturday to apologize to Fluke.
"We simply cannot let this stand," McCaskill's letter read. "Even a small contribution today would help us ensure that Limbaugh and his listeners are sorely disappointed come election day.
A McCaskill campaign aide said that based on response since Saturday, the fundraising letter "did better than most."