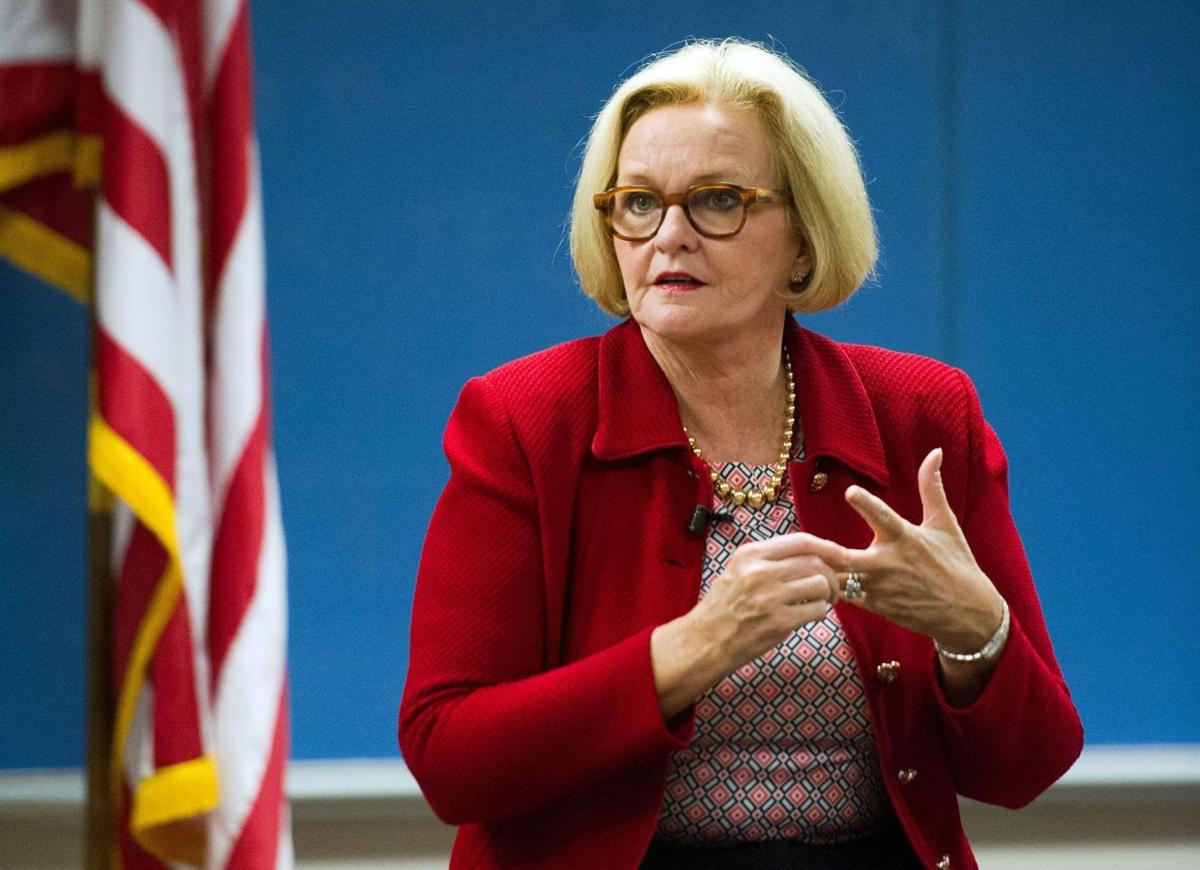 WASHINGTON • A surge in new donors over the last three months has delivered a $2.8 million fundraising haul for Sen. Claire McCaskill, a spokesman for the Missouri Democrat said Thursday.
McCaskill will end the first quarter with more than $3 million in her campaign account. She is preparing to seek a third term in a state President Donald Trump won by about 19 percentage points.
McCaskill's announcement came shortly after Rep. Ann Wagner, R-Ballwin, a potential opponent in 2018, said she had raised about $800,000 in the first three months this year and had $2.8 million in the bank.
The large fundraising hauls for McCaskill — and her potential rivals — reflect how pivotal Missouri's 2018 race will be. Republicans hope to flip one of the state's last offices held by a Democrat and build on their 52-seat majority in the Senate.
Meanwhile, the early days of Trump's administration have shown signs that Democrats are upset, and ready to vote. Earlier this week Republicans watched a special election in one of Kansas' reliably red congressional districts come down to the wire. Liberals hope next week's special election in Georgia will flip a Republican-leaning seat where millions of dollars have poured in to support the Democratic candidate.
In Missouri, those forces have translated into fundraising totals that are more typical of a campaign's final stretch than its beginnings. The last time McCaskill raised this much was in the final months before her 2012 re-election.
McCaskill's campaign said the past three months brought more than 5,500 new donors from Missouri. The average donation to McCaskill since the beginning of the year was $59, and nine in ten contributions were less than $100, according to the campaign.
One reason campaigns like small donors is that they can contribute multiple times before hitting the federal limit of $2,700 — providing a well of support the candidate could potentially tap for the entire race.
Earlier this year, McCaskill predicted that more than $200 million would be spent on Missouri's Senate race, with most of that money coming from outside groups rather than the candidates.
Wagner's first-quarter haul also demonstrated the network of donors she can tap as a past fundraiser for President George W. Bush and former chairwoman of the Missouri Republican Party.
Attorney General Josh Hawley has also seen support from prominent state Republicans, with a letter urging him to run circulated this week by former Sen. John Danforth and former Lt. Gov. Peter Kinder.
Adam Aton • 202-298-6880
@adamaton on Twitter