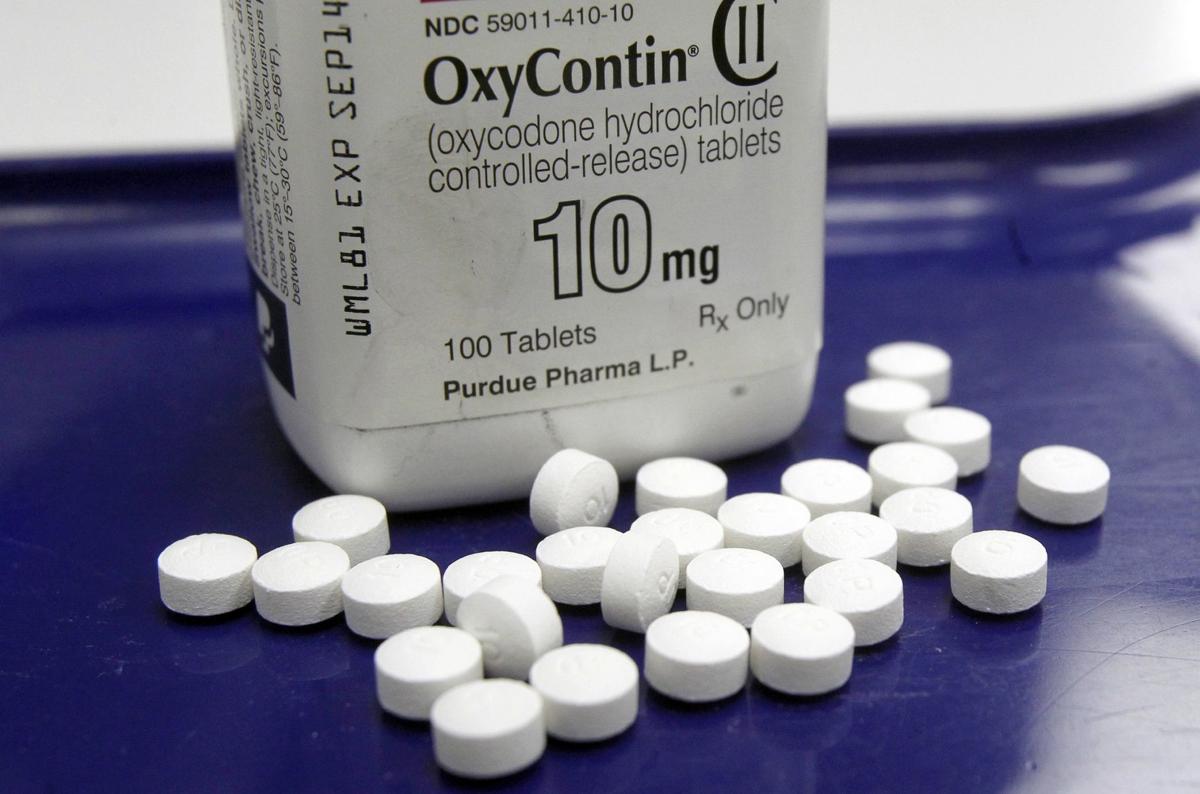 WASHINGTON • Sen. Claire McCaskill released a report Monday alleging that from 2012 to 2017, leading manufacturers of opioids gave $9 million to pain treatment advocacy groups, an arrangement the report says "may have played a significant role in creating the necessary conditions for the U.S. opioids epidemic."
The leading opioids manufacturer named in the report, Purdue Pharma, just announced it would stop promoting opioids to doctors. The founder of the top association taking drugmakers' money — the U.S. Pain Foundation — said that "any funding we receive has never nor will it ever influence what we will do to help people with chronic pain."
Congress and the Trump administration have started attacking the opioid epidemic by promising more money — including an additional $6 billion last week — for prevention and treatment.
McCaskill, D-Mo., began an investigation last year into drugmakers' policies in advocating for the use of opioids and the industry's relationships with third-party groups, many of them nonprofits, that dot the medical industry landscape.
"Notably, a majority of these groups also strongly criticized 2016 guidelines from the Centers for Disease Control and Prevention that recommended limits on opioid prescriptions for chronic pain — the first national standards for prescription opioids and a key federal response to the ongoing epidemic." McCaskill's investigators concluded.
"The fact that these same manufacturers provided millions of dollars to the groups described below suggests, at the very least, a direct link between corporate donations and the advancement of opioids-friendly messaging."
Opioid overdose killed more than 42,000 Americans in 2016, and McCaskill cited state statistics showing that in Missouri that year, about 60 percent of the 1,300 drug overdose deaths came from opioids. Total cost to the state in treatment and other expenses was $12.6 billion in 2016, McCaskill said.
Her report said that Purdue, Janssen, Mylan, Depomed and Insys provided almost $8.9 million to 14 outside groups working on chronic pain and other opioid-related issues between January 2012 and March 2017."
Purdue was the largest, at just over $4 million granted to an array of third-party health and pain-related groups, the report concluded. The maker of OxyContin, which has been the target of numerous lawsuits, announced Saturday it would stop promoting opioids to doctors. The company also produced another opioid called Hysingla.
"We have supported third-party organizations, including with annual dues and unrestricted grants, that are interested in helping patients receive appropriate care," Purdue spokesman Robert Josephson told the Post-Dispatch. "We agree that the CDC's guideline is an important public health tool and have been directing prescribers to the guideline and its recommendations since it issued in March 2016."
The largest recipient of opioid manufacturers' donations was the Connecticut-based U.S. Pain Foundation, which received just under $3 million from 2012-2017, McCaskill's investigators found.
Paul Gileno, founder and president of the U.S. Pain Foundation, said that "our funding is used for positive programs," and that "U.S. Pain has never issued guidelines" on what remedies people in pain should use.
McCaskill and Sen. Ron Johnson, R-Wis., last month got into an argument at a hearing when Johnson asserted that the expansion of Medicaid had a role in the opioid crisis. McCaskill said there was no evidence of that.
McCaskill's report is entitled, "Fueling the Epidemic; Exposing the Financial Ties Between Opioid Manufacturers and Third Party Advocacy Groups."
The McCaskill report touches only one corner of the political influence industry as it relates to opioids. In 2016, The Associated Press and the Center for Public Integrity concluded that from 2006-2015, drug makers spent more than $880 million in state lobbying and campaign contributions, much of it fighting further restrictions on opioids, while groups attempting to curb opioid use put forward only about $4 million.
Daily updates on the latest news in the St. Louis business community.