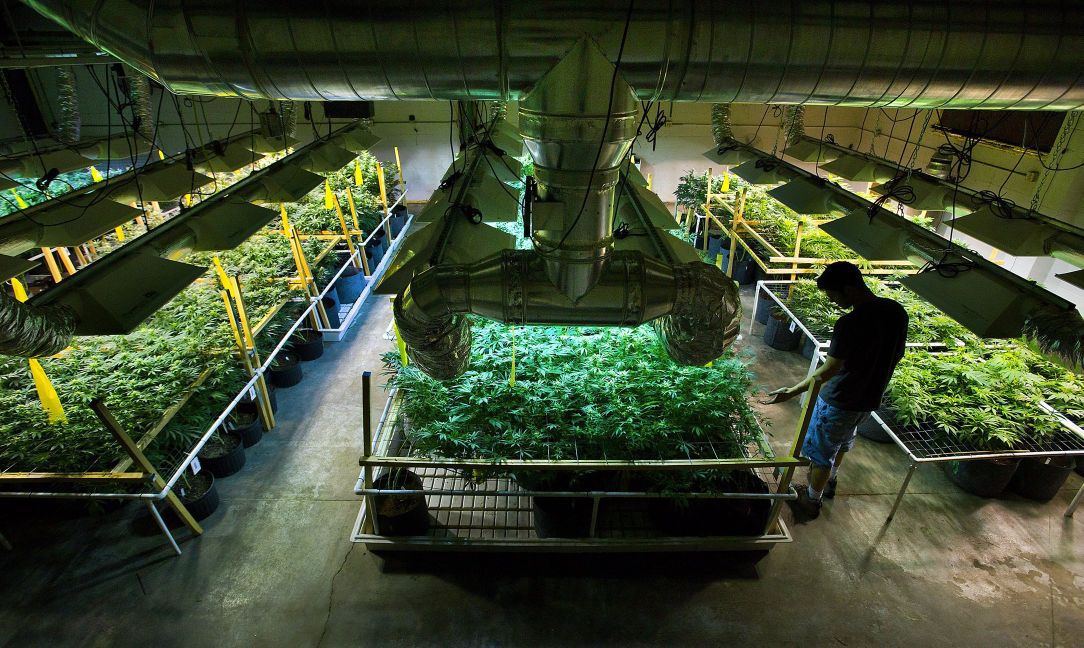 JEFFERSON CITY • Missouri's medical marijuana advocates say they've learned their lesson from last year's failure to get their issue in front of voters: start earlier.
The nonprofit New Approach Missouri began collecting signatures this week for its bid to change the state's constitution to allow doctors to prescribe marijuana to people with conditions such as cancer, epilepsy and Alzheimer's.
They're a full year ahead of last cycle's schedule, when organizers had just three months to gather about 160,000 autographs — equal to 8 percent of registered voters in six of Missouri's eight congressional districts — to before the May deadline.
Despite a promising start, the group ultimately fell short when election officials threw out more than 10,000 names in Missouri's second congressional district, composed of Jefferson, St. Charles and St. Louis counties.
"That was a byproduct of having a very short window to collect the signatures," said Jack Cardetti, the group's spokesperson. "This year, by starting so much earlier, we'll avoid those problems."
And if organizers can get the signatures, Cardetti says they'll have no trouble with the votes.
He also notes that most recent additions to the group of 28 states that have legalized medical marijuana aren't exactly liberal bastions. 
"When you look at the 2016 election results and see that Florida, Arkansas and North Dakota approved this, that makes us confident that if we can get this on the ballot, it'll be approved," Cardetti said. 
Under the measure, the Department of Health and Senior Services would regulate medical pot and charge fees on the medical and growing licenses it would issue. 
The state would limit its growing licenses to no more than one for every 100,000 residents — so roughly 60 would be available at 2016 population levels — and track the pot from seed to sale. A 4 percent sales tax would be deposited into the state's Veterans Health Care Fund
The Department could also limit patients to buying to as little as four ounces a month, according to the petition, and restrict them from keeping more than a six months supply. Patients would be allowed to grow up to six plants in their homes. 
The petition wouldn't impact laws against using marijuana in public or driving under its influence. 
The Missouri legislature has launched several efforts to pass medical marijuana laws in recent years, to little effect.
Gov. Jay Nixon signed a bill authorizing the use of hemp oil for children with certain kinds of epilepsy in 2014, but broader measures usually stall in committee. 
Austin Huguelet 573-556-6184
@ahuguelet on Twitter