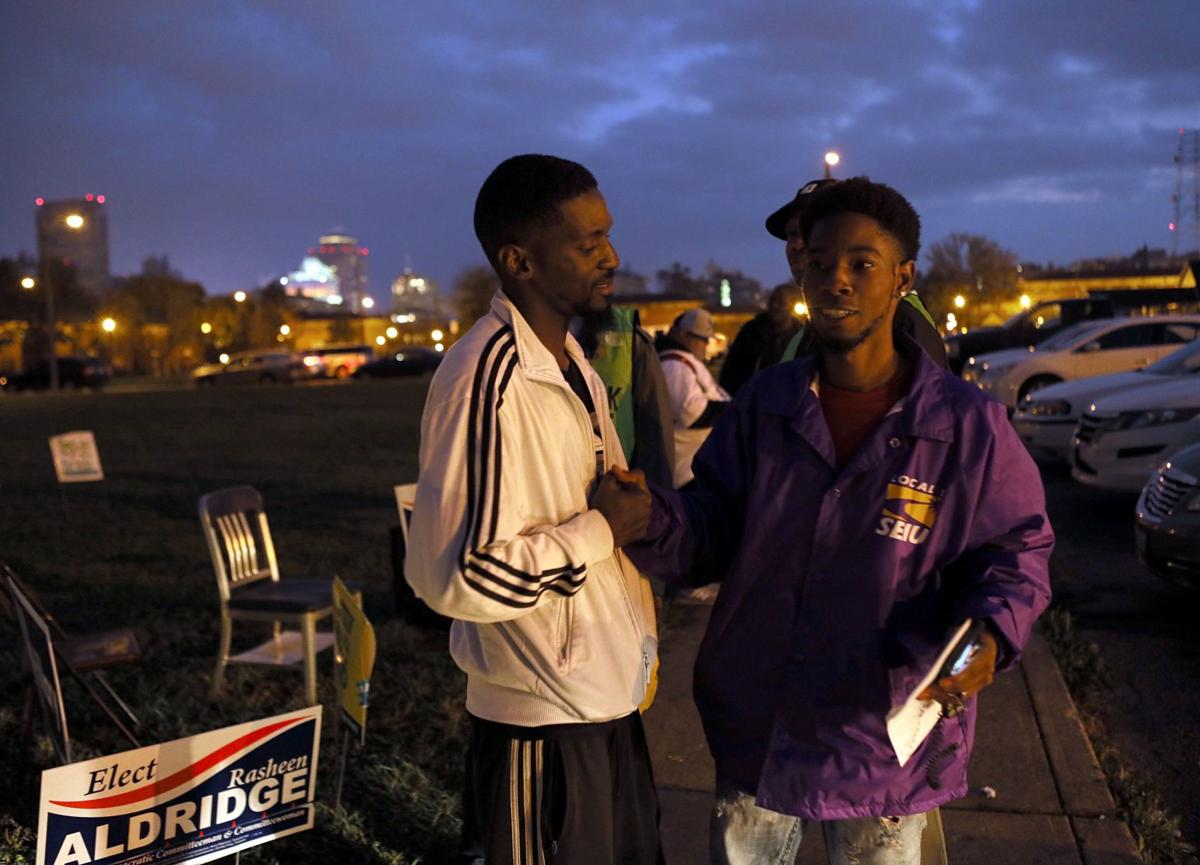 Democrats Mike Person, a former Riverview Gardens School Board member, and Rasheen Aldridge, St. Louis's 5th Ward committeeman, are the probable successors to two recently-resigned Missouri House members in an upcoming special election.
Person, 62, and Aldridge, 25, were tapped recently by party committees to run in the Nov. 5 balloting called to replace former Reps. Cora Faith Walker and Bruce Franks in the heavily Democratic 74th and 78th districts.
Republican officials failed to file a candidate in either district by the deadline of 5 p.m. Thursday.
As a result, Person, of Ferguson, will face only Libertarian nominee Nick Kasoff, also of Ferguson, in the election.
Aldridge, meanwhile, won't have any ballot opposition. Write-in opponents are still possible in either race but such efforts rarely are successful.
Person, an Ameren employee and the Ferguson Township Democratic committeeman, served on the Riverview Gardens board from 2004 to 2007.
He later ran unsuccessfully for the Ferguson-Florissant School Board in 2015 and the Ferguson City Council earlier this year.
Aldridge, an employee in the St. Louis recorder of deeds office, was elected to the city Democratic Central Committee in 2016. Like Franks, he was active in  protests in Ferguson following the fatal shooting of Michael Brown.
Aldridge later served on the Ferguson Commission named by then-Gov. Jay Nixon that made various recommendations to address racial inequities in the St. Louis area.
Walker, of Ferguson, resigned from the House to accept a job as director of policy for St. Louis County Executive Sam Page.
Franks, in announcing his resignation, said he was doing so to focus on his mental health and his family. He also said he plans to move to Washington.
The two seats are among six House vacancies across Missouri to be filled in the Nov. 5 election. The only other one in the St. Louis area is in the 99th District in west St. Louis County.
In that contest, Democrat Trish Gunby faces Republican Lee Ann Pitman to succeed former Rep. Jean Evans, R-Manchester, who resigned last January to become executive director of the state GOP.
Gunby and Pitman, who both live in unincorporated areas, were tapped as nominees by party committees last spring. The West County race is the only one officials in both parties consider to be competitive.
Get Government & Politics updates in your inbox!
Stay up-to-date on the latest in local and national government and political topics with our newsletter.