The conservative father-and-son lobbying team of Kerry and Abram Messer was a fixture in Jefferson City.
Under the moniker of the Missouri Family Network, the pair often approached lawmakers through their fundamentalist "ministry" to fight abortion rights, same-sex marriage and other issues they view as government intrusions on parental rights.
Sometimes they brought their wives along. When he wasn't with his wife, Kerry Messer, 57, made a point of never going alone in an elevator with another woman as part of his creed to always remain accountable to God.
Standing together as two generations of a rural family working the farm was an important image to project as they sought the support of private donors.
They lived a half-mile apart on the same property near Festus on a farm with cattle, dogs and cats. The son's ranch house sat on the top of a hill near the main road, the father's aging and cluttered farmhouse and buildings were down a dirt and gravel road in a hollow.
But a shadow has hung over the Messers' pro-family message for two years, dating back to the July 8, 2014, disappearance of Lynn Messer, the family matriarch and Kerry Messer's wife of more than 30 years.
In the months after, Kerry Messer said publicly that his wife, 52 at the time, walked away from the farm in the middle of a moonless rainy night while he slept, possibly met up with trouble and disappeared without a trace.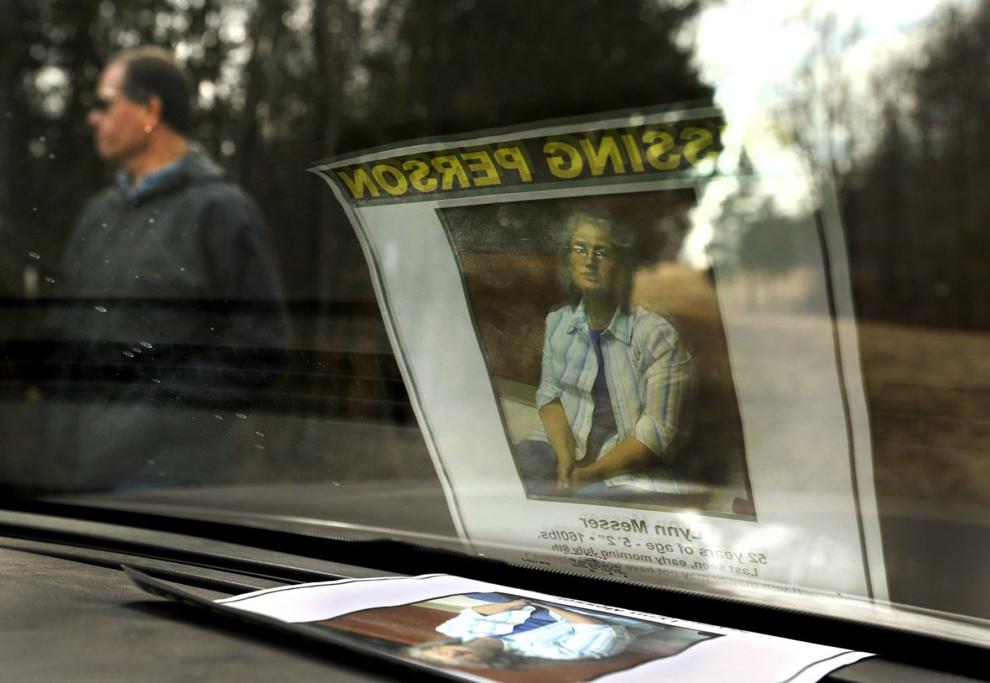 He has continued to lobby in Jefferson City, initially with his son Abram at his side, as police searched in vain for his wife, whom he at times called "Ma." He was so respected, he was invited by conservative Republicans to open the 2015 legislative session partly in honor of his missing wife. Prior to that, he and his son posted an open letter in a small political newspaper inviting those with questions about Lynn's disappearance to ask them.
But now that partnership has been shattered amid a very public family feud.
Both of Kerry Messer's sons, Abram and Aarron, now doubt aspects of their father's accounting of events relating to the disappearance of their mother.
The brothers say they are particularly disturbed by their father's changing narrative. Recently, Kerry Messer speculated on a local radio show that his wife may have walked eight or nine miles to the Mississippi River to take her life — a direct contradiction to his initial claims on social media and in various media interviews that his wife was not depressed nor suicidal.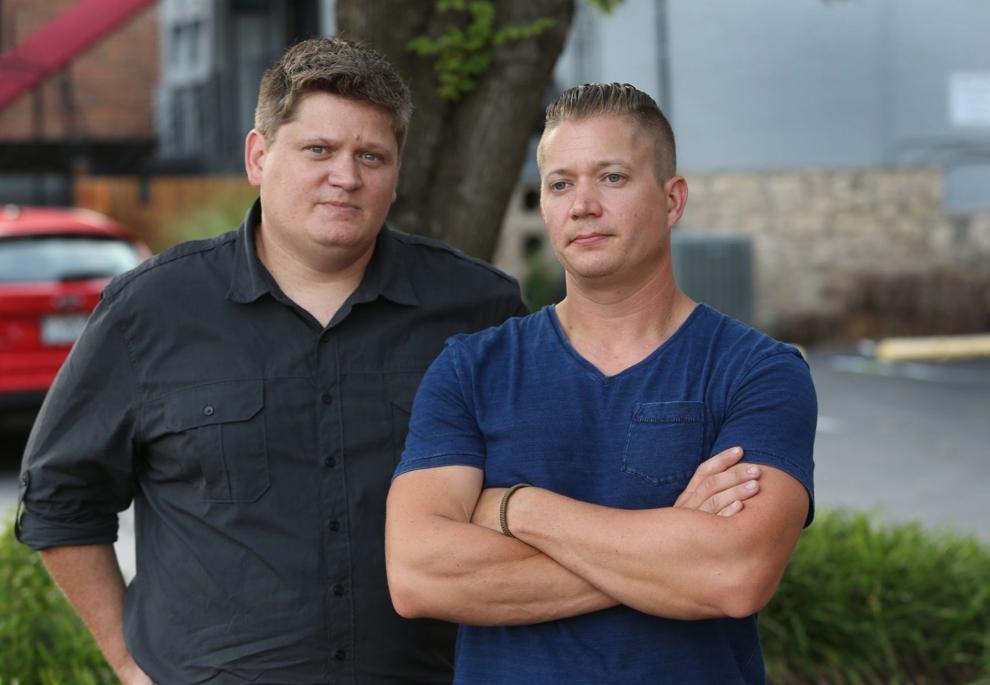 The discord runs even deeper.
Abram Messer said his father never disclosed to the public that the morning his wife disappeared he had found a vague note of affection, apology and regret seemingly written by Lynn. Kerry Messer had maintained that his wife had vanished without a clue.
Moreover, the sons are bitter over Kerry Messer's decision to begin what their father describes as a romantic, but chaste, relationship with another woman — a decision that they say raises questions and sullies the reputation of the Missouri Family Network.
The brothers tried, but failed, to persuade their father to resign from his lobbying position. Then, two months ago, Kerry Messer fired Abram.
The two say they haven't spoken to each other since Christmas — and even have wound up on opposite sides of the same legislation.
More recently, Abram Messer said he has moved his family off the farm to an undisclosed location.
Kerry Messer calls it all a misunderstanding. He said there is nothing unusual about his changing views about what happened to his wife. Given the passage of time, he said, there is a very likely possibility that she is dead and that her disappearance may have been a suicide, and that he overlooked signs of depression.
"Everything is being blown out of proportion by everyone," he said. "It's gut-wrenching.
Maj. Jason Schott of the Ste. Genevieve County Sheriff's Department, which is leading the inquiry into Lynn Messer's disappearance, said the ongoing investigation continues to be one of the most bizarre situations he has ever encountered. Everyone, he said, remains a suspect.
"We still don't have a clue where she's at or what happened to her, or if this is something she's done on her own, or if it was something that happened to her," Schott said.
Disputing the facts
Aarron Messer refuses to speculate on what happened to his mother. In the aftermath of a divorce, he is currently living in an apartment on his parents' farm. But he has made it clear in an interview and on his Facebook posts that he is estranged from his father.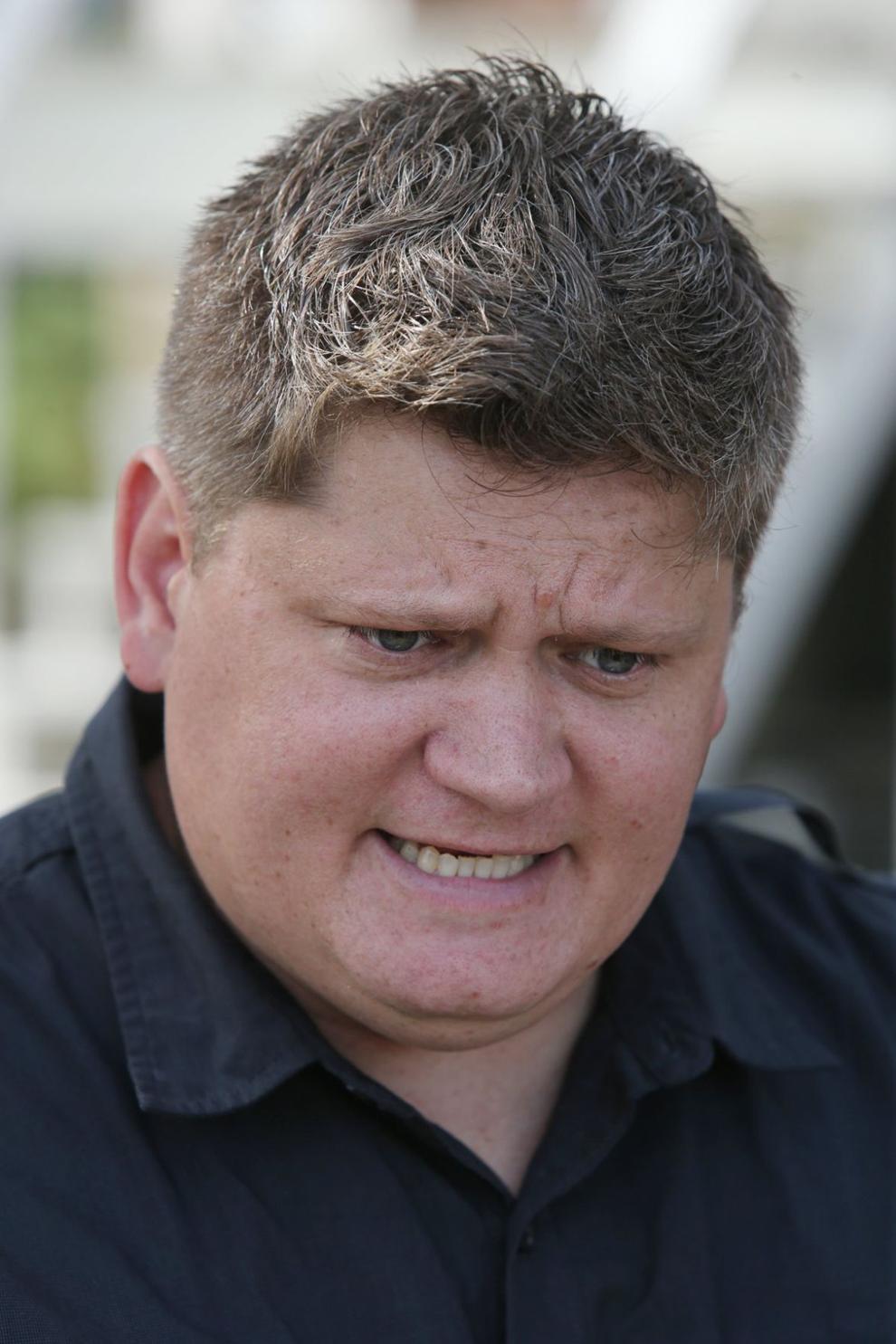 "I don't have any physical proof he has done anything to my mother," he said in an interview. "I do know he has certainly put himself in the most terrible of light."
Abram Messer has said he believes his father knows what happened the morning his mother disappeared.
He told KMOX radio that his dad either hid the evidence of a suicide or was more actively involved in her disappearance. He reiterated those theories to the Post-Dispatch. He said there is no way his mother was physically capable of walking off the 250-acre property to the Mississippi River as his father only recently has suggested.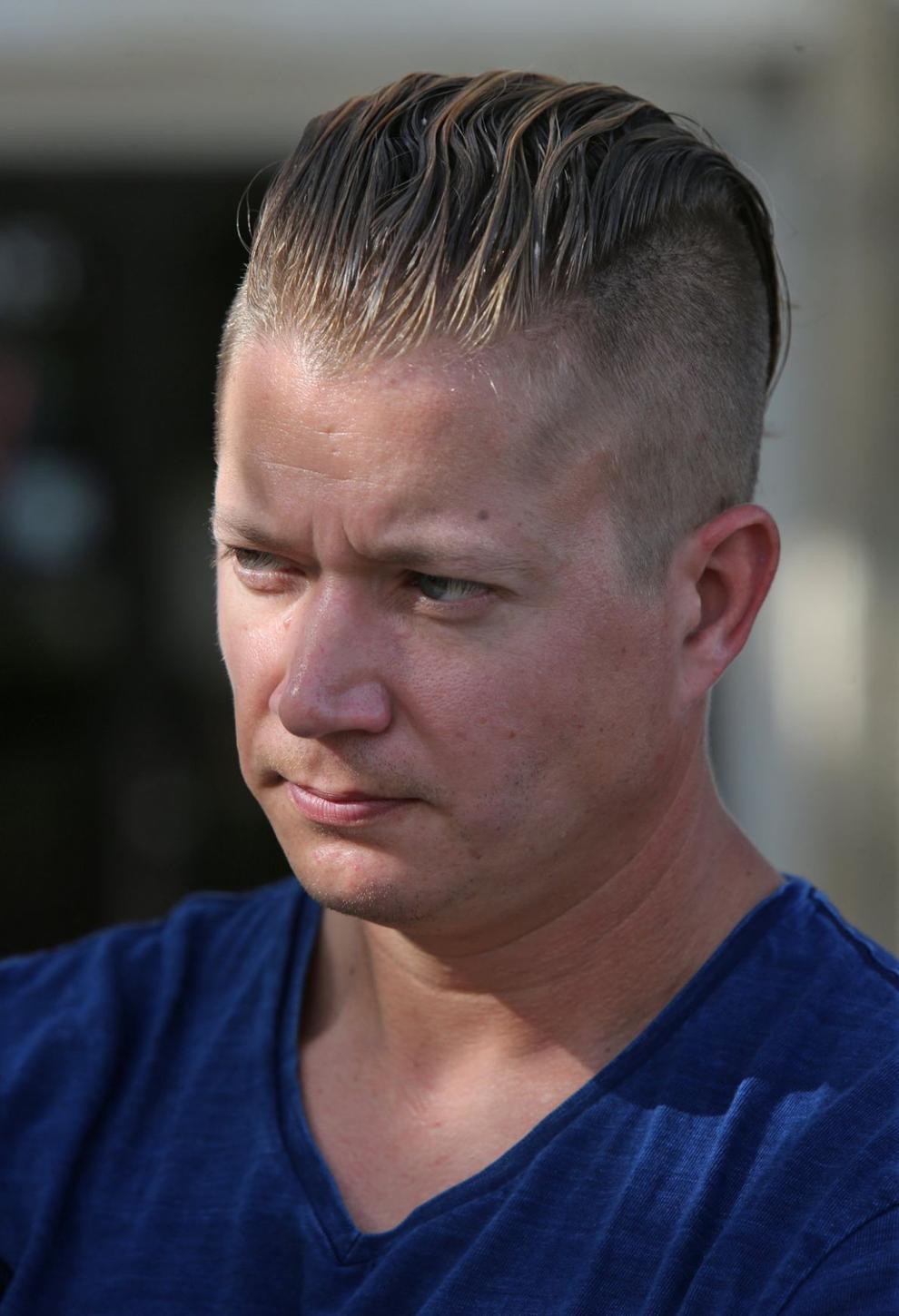 Both brothers dispute some details of their father's account of the first few hours after Kerry Messer informed Abram before dawn that Lynn was missing. They say their father also appeared angry and uncomfortable when he learned Aarron had called 911 and that investigators were on their way to the farm. They say Kerry Messer then inexplicably ordered the sons away.
The sons are frustrated by their father's initial insistence both in the press and on his Facebook posts that their mother was not depressed. Abram Messer said his mother confided to him six months prior to her disappearance that she went to the barn on the property to shoot herself but then turned the firearm on some cats. Kerry Messer said in an interview that he was unaware of the incident.
Aarron Messer and Kerry Messer both said that Lynn had been dealing with persistent hip pain and had been disturbed to learn that hip surgery had not resolved the problem.
Last week, authorities confirmed the existence of a note possibly left by Lynn Messer before her disappearance — a note police retrieved the morning of her disappearance. They say they do not consider it a suicide note.
Kerry Messer said last week he sidestepped many questions from the media about whether his wife left a note because authorities asked him to keep it quiet.
The sons say that for many months their dad kept them from knowing the note's true content and asked the local sheriff's department to keep the note from them.
Kerry Messer said he did so because a middle section of the note referenced a recent family squabble between Lynn and Abram. That section was written in different ink, said Abram Messer, who was first given a copy of the note by police last year.
"I tried to protect (Abram) from that note because I feared if something bad had happened, that seeing that note would cause him to take on all the blame and all of the guilt," Kerry Messer said.
Abram Messer isn't buying his father's explanation. He said his father's handling of the note was intentionally meant to cast his son as a suspect in his mother's disappearance.
Kerry Messer said authorities had previously questioned him for nine hours about the note, alleging he had written it and not his wife — an allegation he denies. Police say the FBI has not been able to conclude whether Lynn Messer wrote the letter.
A 'cautious relationship'
In months of lengthy, often passionate posts on a Facebook page entitled "Find Lynn Messer," Kerry Messer espouses great love, devotion and longing for his missing wife.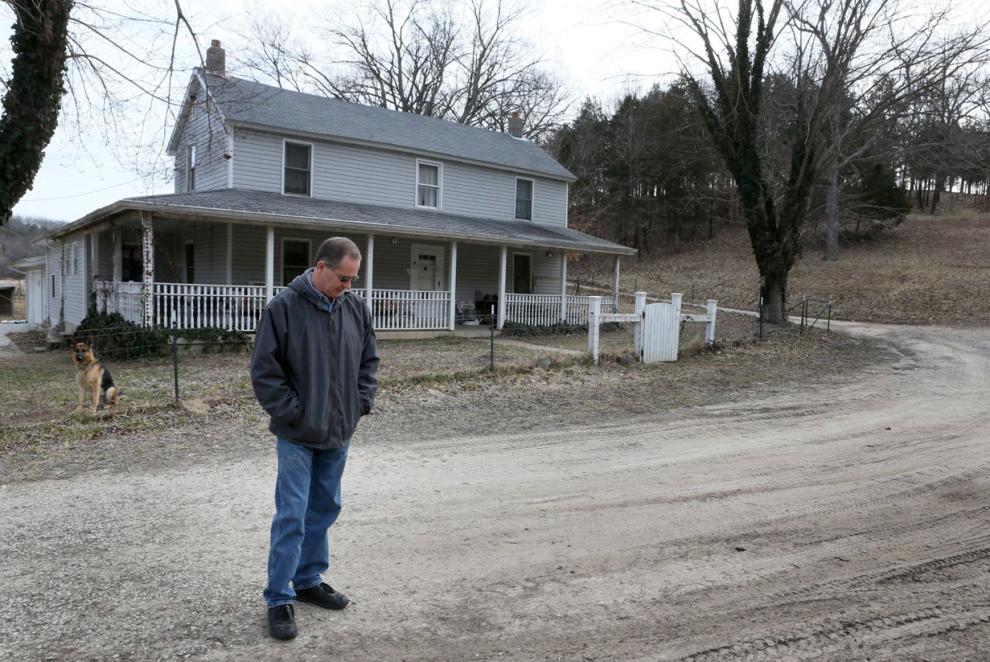 He also has acknowledged a "wholesome" relationship with a woman from Wildwood named Spring Thomas, a family friend.
"For the first time in 39 years I kissed someone other than my wife, Lynn. If you want to call that an affair, then you call it that term. But this is not an affair," Messer said in an interview. "This is a very cautious relationship that's in a holding pattern while we wait to find out about Lynn. I'm a married man."
Thomas could not be reached for comment.
In an interview last week, Kerry Messer said his relationship with Thomas began around Christmas 2014 — about five months after his wife disappeared.
But Schott, of the Sheriff's Department, said detectives had confirmed a relationship between Kerry Messer and Thomas months earlier — about eight weeks after Lynn Messer disappeared.
Messer said in an interview that he disclosed the relationship to police voluntarily and upon advice from pastors.
However, police say Messer first told them about Thomas only after authorities already had learned of the relationship from her, while visiting her farm. Hours later, police say, Messer called them to disclose the relationship.
Schott said Thomas was seen by police among search parties organized soon after Lynn's disappearance. Police said she has refused further questioning.
Thomas was a longtime friend of the Messer family. Indeed, according to various family accounts, Lynn Messer had for several years told both her husband and sons that Kerry Messer should marry Thomas if she were to die before him.
Abram Messer said the day before his mother disappeared, she made a point of talking to his own wife in private. In that conversation, Abram Messer claims his mother reiterated her wish for her husband to end up with Thomas if something ever happened to her. Kerry Messer said he only learned of the timing of this conversation 11 months later during a family meeting.
Torn apart
Abram and Aarron Messer said they believe their father's relationship with Thomas has cast more suspicion on Kerry Messer and put the moral foundation of the Missouri Family Network in jeopardy.
"I've had state reps come to me with a great deal of concern about what's going on with my father," Abram Messer said. "When everything is said and done, that could potentially destroy something he spent so many years working on."
Abram Messer even found himself battling his father last legislative session over the merits of a bill.
Kerry Messer testified in favor of the legislation, which concerned missing persons. One provision in the bill would restrict the use of any voluntary DNA samples provided for a missing-person case solely for locating or identifying the person and not for any other purpose.
Abram Messer said the bill, if approved, would have protected his dad from having his previously collected DNA used against him in an investigation. Kerry Messer called that absurd and said the provision in no way would deter police from collecting DNA as evidence.
Lawmakers later dropped the bill.
Associates of Kerry Messer say his lobbying efforts have suffered in the two years since his wife went missing.
"Kerry has always been valuable to the pro-family movement. In the first year after her disappearance, he sort of disengaged," said longtime Jefferson City lobbyist Samuel Lee, who describes himself as a dear friend of Kerry Messer. "In the second year, the strain between him and his son was visible."
Kerry Messer, for his part, says he is trying to be as morally accountable as possible to the ministry, which he said is fully functioning. He said advisers agreed with him last year that the Missouri Family Network should not be handed over to his son, and that he should remain at its helm.
"I have visited with our key funding people and those who support us financially," Kerry Messer said. "I have sat down with boards and leadership of those organizations and I have been forthright, and done everything I can to be transparent with everyone."
There appears to be just one thing all three Messer men can agree upon. The family is torn apart — something that would have pained Lynn Messer deeply.
"For the first anniversary of Lynn's disappearance I had to sit and deal with her loss. And now on this anniversary I have to sit through the loss of my sons, and I don't know what to do with that," Kerry Messer said.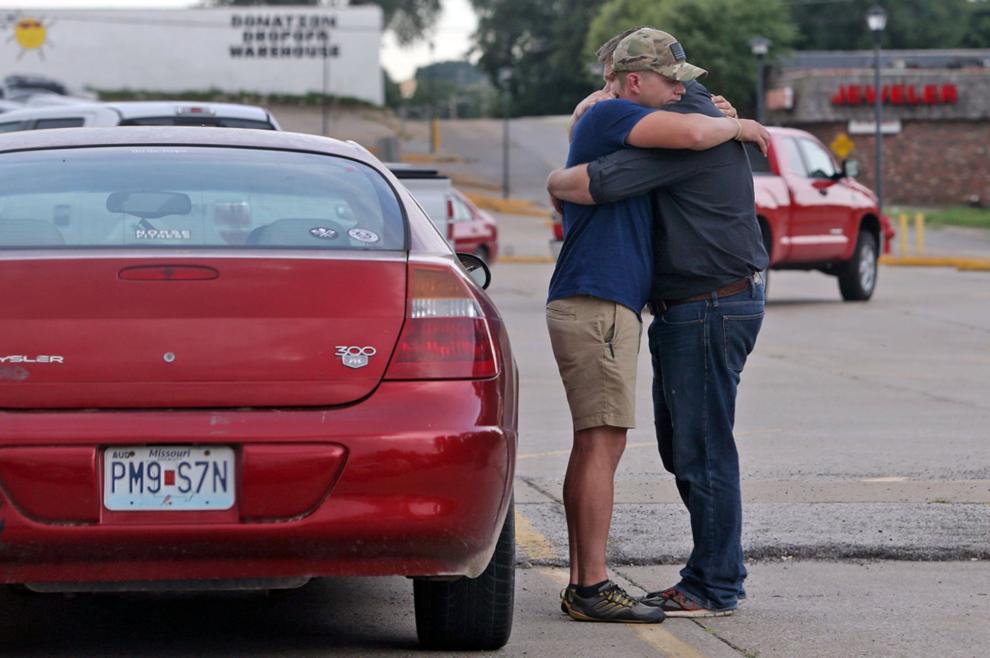 Abram Messer said a reconciliation is not likely.
"I love my mother, and she deserves more than this," he said. "And I truly in my heart of hearts believe that the truth will absolutely come out, and if I have to wait my whole life, I will wait."
Kurt Erickson of the Post-Dispatch contributed to this report.