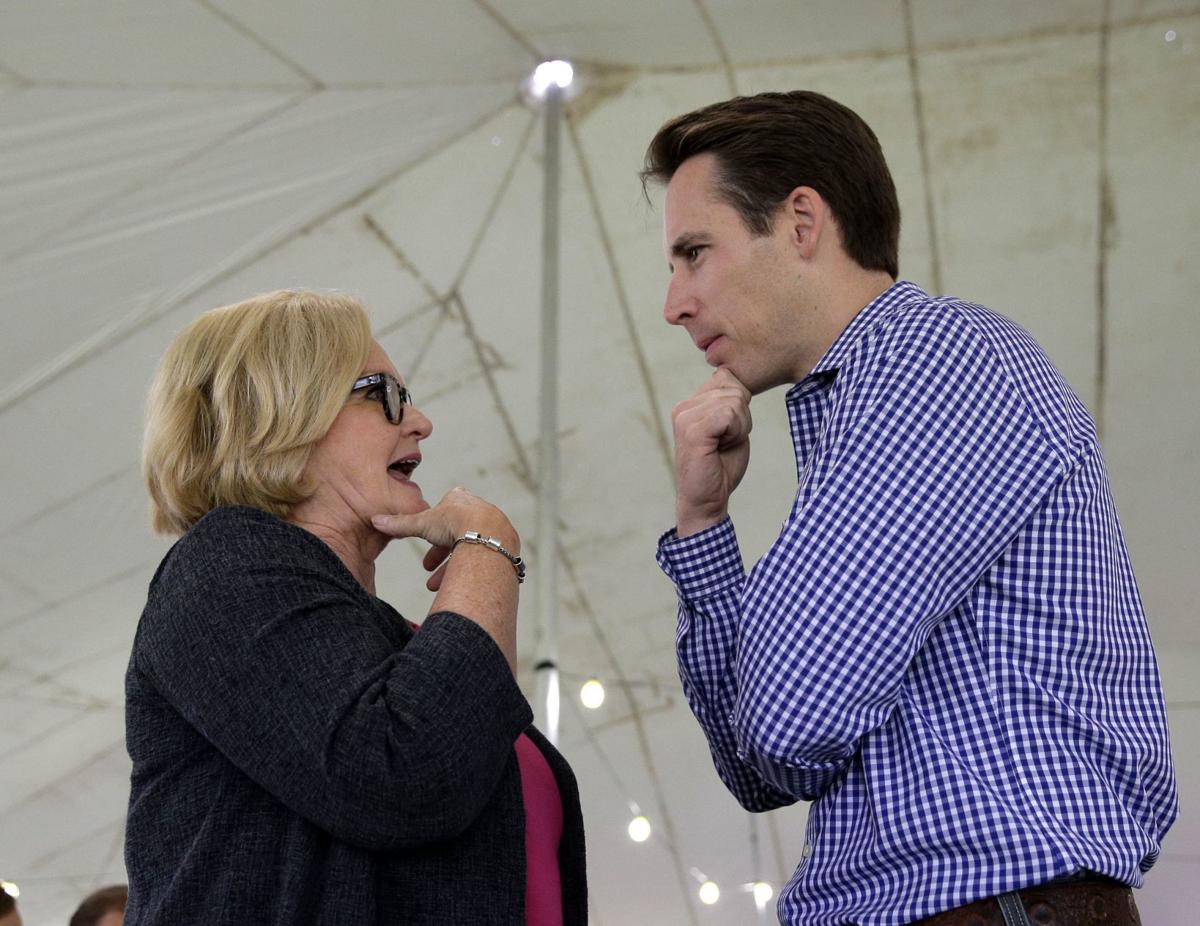 JEFFERSON CITY • Missouri Attorney General Josh Hawley would not say directly on Monday if he would vote for Judge Roy Moore in an upcoming Alabama U.S. Senate election, if given the chance.
Hawley, a Republican, is running to unseat incumbent U.S. Sen. Claire McCaskill, D-Mo., next year. Moore, a Republican, faces Democrat Doug Jones in a special Senate election on Tuesday.
Moore, 70, has denied accusations that in his 30s he sexually assaulted a 16-year-old, molested a 14-year-old, and generally sought romantic relationships with teenagers.
Hawley commented on the race during a press conference after he announced movement on a plan to provide military members with free legal help via private pro bono attorneys.
"These allegations are very serious allegations," Hawley told reporters on Monday, when asked whether he would vote for Moore if he were an Alabama voter. 
"At least some of them are allegations of criminal wrongdoing," he said. "And that I don't know what the truth is, but Judge Moore does. And I think that if these allegations are true, he should not be running. And he should step aside. And I also think that he should come forward, at this point, with evidence to exonerate himself, which he has not done."
Hawley also said that, if elected, he would have to examine any ethics committee findings on Moore before deciding whether to vote to remove him from the chamber.