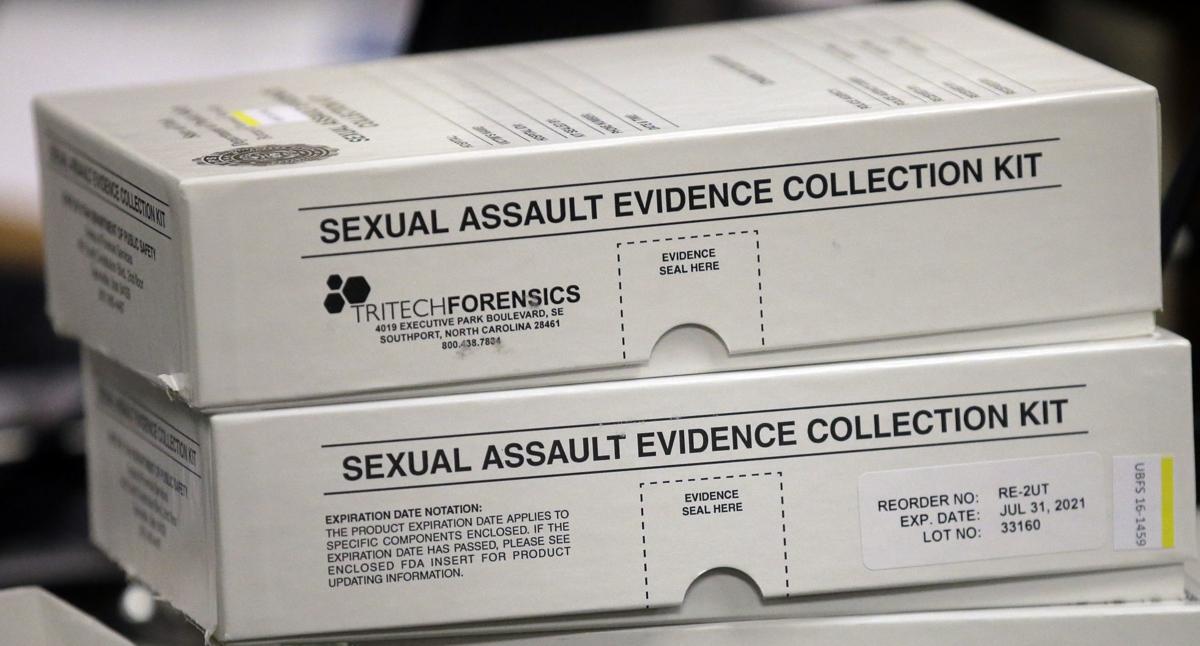 JEFFERSON CITY • The Missouri attorney general's office said Monday that state health care providers, law enforcement agencies and crime labs have reported 5,424 untested sexual assault evidence kits, or "rape kits," to the attorney general's office during the course of an 11-month audit.
Attorney General Josh Hawley, a Republican running for U.S. Senate, said Monday that the state had received a $2.8 million Sexual Assault Kit Initiative grant from the U.S. Department of Justice to help with the state's current testing backlog.
Hawley's office said that in addition to receiving information from 87 health care providers and five crime labs, the office received information from 372 Missouri law enforcement agencies. All entities that responded to the attorney general's office did so voluntarily.
Though Hawley said the results were "final," state data show that there are about 650 law enforcement agencies in Missouri, suggesting there could be more untested rape kits.
"These are the final results collected through our voluntary audit process," said Mary Compton, spokeswoman for the attorney general's office. "We will have what we anticipate to be more comprehensive results when we conduct the in-person inventory that is part of our SAKI (Sexual Assault Kit Initiative) grant implementation."
Missouri's attorney general only launched an audit of untested rape kits after a newspaper report.
"To undergo a sexual assault evidence examination is a brave act," Hawley said in a statement. "No kit should languish untested when its collection requires such courage. My hope is that this grant funding will allow Missouri to test all existing kits and to establish statewide protocols that will prevent any kit from going untested in the future."
In addition to aiding with the backlog, the grant will be used to develop a tracking system so victims can monitor the kits as attackers' cases move through the courts.
It was unclear Monday whether any of the 5,424 rape kits identified by Hawley's office had been tested since being logged by the attorney general's office, or whether the grant would cover the cost of testing all of the kits.
This year, Missouri legislators approved new standards for tracking, testing and storage of rape kits. The law took effect in August.
One Nation, a 501(c)(4) nonprofit aligned with longtime GOP consultant Karl Rove, produced an advertisement in August praising Hawley's efforts. Hawley is trying to unseat Sen. Claire McCaskill, D-Mo., on Nov. 6.