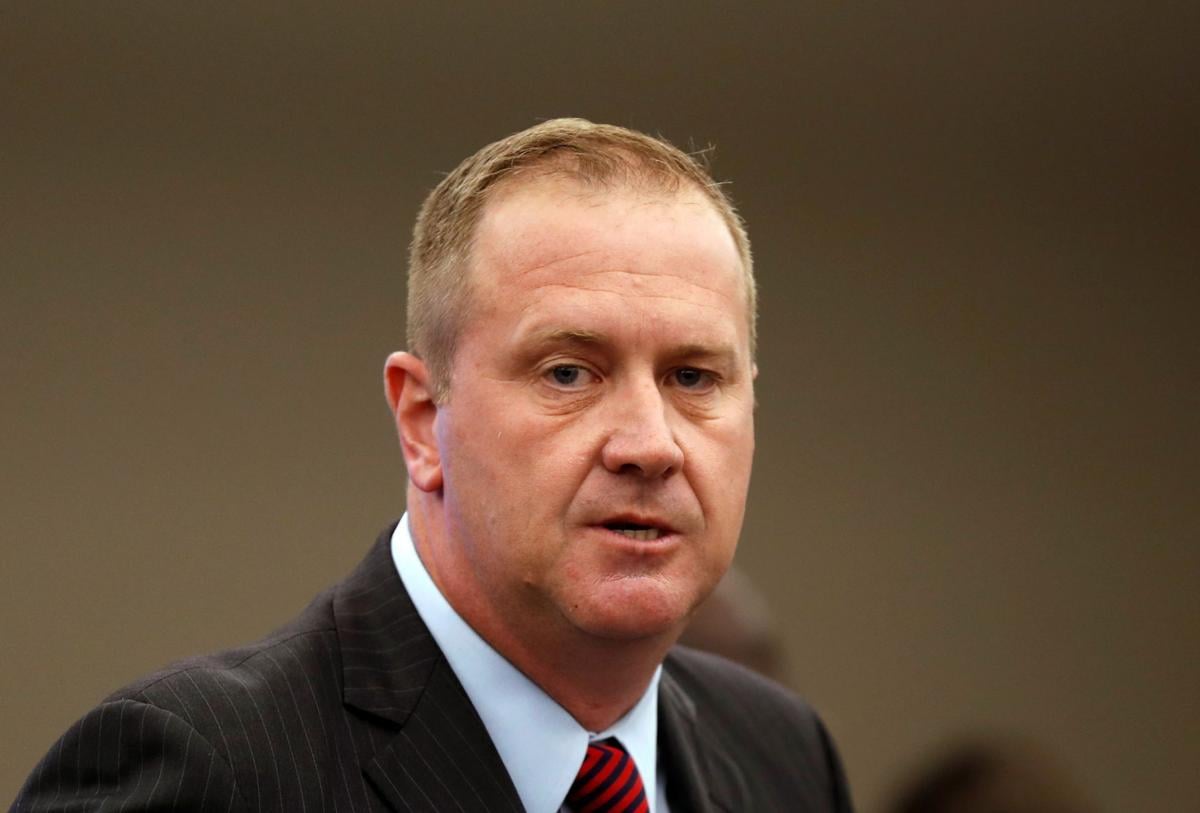 JEFFERSON CITY — Missouri Attorney General Eric Schmitt asked the U.S. Supreme Court on Thursday to review a state law prohibiting abortions at or after eight weeks of pregnancy.
The law was put in place by the Republican-led Missouri Legislature in 2019, but it has not gone into effect because of ongoing legal challenges.
In an announcement, Schmitt, a Republican who is running for a seat in the U.S. Senate in 2022, focused primarily on a provision in the law barring women from having an abortion because the fetus has Down syndrome.
"My son Stephen has shown me the inherent beauty in life, and he brings immense joy and love to his loved ones and those around him. Since taking office, I've fought to protect all life, including the unborn. A pre-natal diagnosis of Down syndrome should not be a death sentence," Schmitt said. "It's my hope that the Supreme Court will grant our petition for writ of certiorari and hear this critically important case."
Although legislation cutting off Medicaid funding for the organization advanced in the House, the Senate adjourned without taking up the measure.
Yamelsie Rodriguez, president and CEO of Reproductive Health Services of Planned Parenthood of the St. Louis Region, said the timing of Schmitt's appeal was not an accident.
"This is what it looks like in Missouri when anti-abortion politicians try and fail to further their agenda. The timing is no coincidence — just yesterday, Republican leadership failed to 'defund' Planned Parenthood or redefine birth control as abortifacients," Rodriguez said.
The law, known as the "Missouri Stands for the Unborn Act," says doctors who perform abortions after the first eight weeks of pregnancy could face up to 15 years in prison.
The law also criminalizes abortions if they are sought following a prenatal test indicating Down syndrome or the potential of Down syndrome in an unborn child.
The lawsuit was filed by Reproductive Health Services and the American Civil Liberties Union. U.S. District Judge Howard Sachs last year blocked the law while the legal challenge plays out, prompting the state's appeal to the 8th Circuit.
Sachs wrote that Planned Parenthood and the ACLU would likely succeed in their lawsuit alleging the law is unconstitutional. Similar laws have been struck down in North Dakota and Iowa.
Schmitt said the 8th Circuit's decision not to hear a case about a similar law in Indiana gives the Supreme Court an opportunity to weigh in.
In a hearing last September, Planned Parenthood's attorney argued the provision banning abortions was unconstitutional, based on the precedent of the 1973 Roe v. Wade decision legalizing abortion.
Missouri already has strict abortion laws, which have reduced the number of surgical abortions at the St. Louis clinic from an estimated 1,400 in 2019 to 50 last year.
State law, for example, requires physicians to have admitting privileges at nearby hospitals before they can perform abortions.
Women seeking an abortion must receive counseling from a doctor and then wait 72 hours before the procedure can begin.