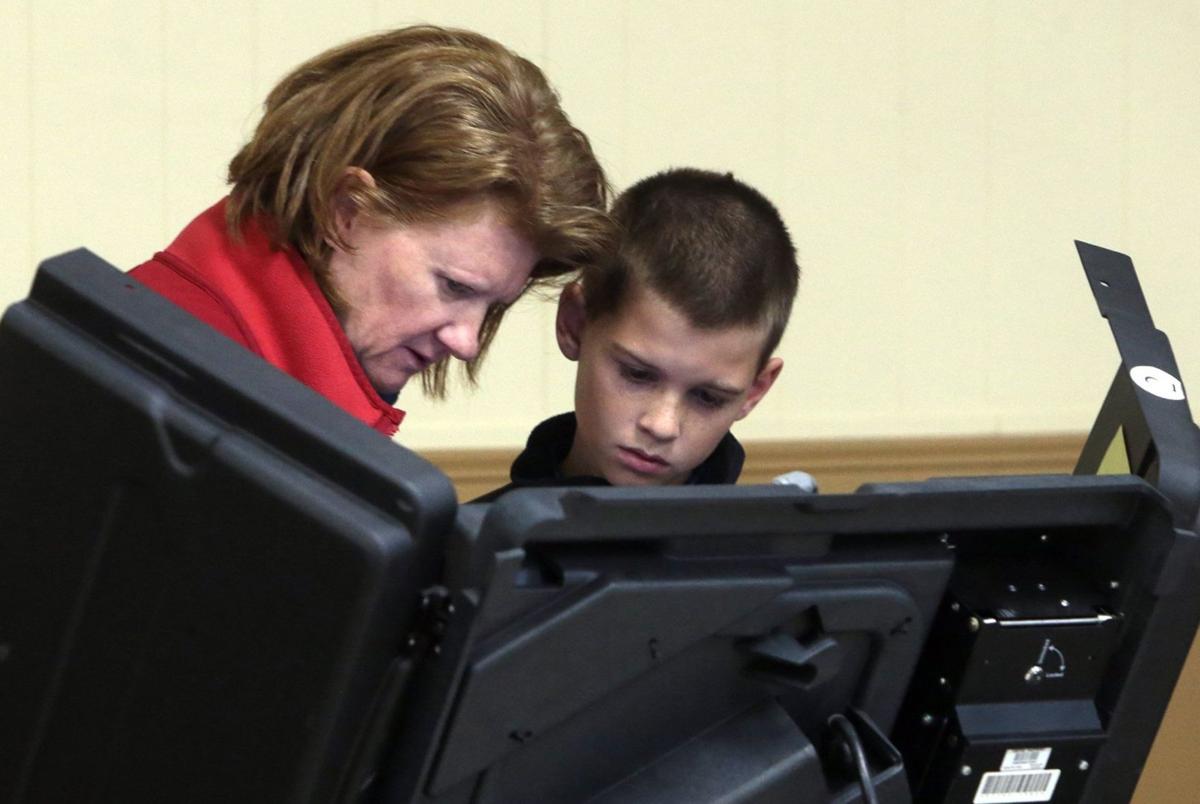 Missourians on Tuesday appear to have overwhelmingly voted to reinstate campaign donation limits and to require photo identification for future elections but snuffed out two proposed cigarette tax increases.
Also passing with the vast majority of precincts counted was a ban on expanding the reach of sales taxes to services such as haircuts or home repairs. Voters also appear to have renewed a long-standing state sales tax which funds the state park system and soil and water conservation programs.
Meanwhile, a property tax increase for services for older adults was ahead late Tuesday in St. Louis. But similar tax measures for senior programs were trailing in St. Louis and St. Charles counties.
The campaign donation proposal, if it withstands an expected court challenge, will cap donations at $2,600 per election for individual candidates for state and local offices and $25,000 for political parties. The measure, Constitutional Amendment 2, also makes it illegal in most cases to shuffle money between committees.
"It just resonated with the people," said Todd Jones of the Missouri Campaign Contribution Reform Initiative, speaking of the wide margin late in the evening. "They finally want to take back control of their government. They haven't had that opportunity when people are writing million-dollar checks" to campaigns.
Opponents contended that the current system ensures transparency and that the limits would unfairly restrict political expression.
The amendment still would allow committees unaffiliated with a candidate or party to receive unlimited donations and spend freely to promote or oppose ballot issues and candidates.
The photo-ID proposal, Constitutional Amendment 6, was pushed by the Republican-run Legislature and strongly opposed by Democrats.
"With voter ID, you're going to have more reliability in the outcome of your elections because you know they were conducted in a proper manner," said a key legislative backer, state Rep. Justin Alferman, R-Hermann.
Opponents warn that the measure would disenfranchise voters without a photo ID or the means to easily get one. They also say voter impersonation is rare. A court challenge is expected.
One unsuccessful tobacco proposal — Constitutional Amendment 3 —would have gradually raised the tax on cigarettes by 60 cents a pack, with the extra revenue earmarked for early childhood education.
That measure also would have created a 67-cents-per-pack fee for wholesalers on some discount-brand cigarettes.
The other cigarette tax plan — Proposition A — would have phased in a 23-cent-per-pack increase over five years, with the proceeds used to repair roads and bridges.
The dueling plans were part of a dispute between large tobacco companies, which bankrolled the campaign for the 60-cent hike, and smaller tobacco companies supporting the 23-cent hike. The squabble is over a loophole that has allowed the smaller firms to avoid making payments to the state from a 1998 court settlement.
Both tax increases were opposed by groups such as the American Cancer Society and American Heart Association, which say neither hike would have been big enough.
The ban on sales taxes on services, Constitutional Amendment 4, was a pre-emptive strike to block the Legislature and local governments from enacting such measures.
The Missouri Association of Realtors pushed the amendment, while the opposing Missouri Municipal League said it would handcuff local governments and possibly lead to higher property taxes.
The tax renewal measure, Constitutional Amendment 1, continues for 10 more years a one-tenth cent sales tax for parks and soil and water conservation that was initially approved by voters in 1984.
The local measures to aid seniors were drafted to hike the property tax by 5 cents per $100 assessed valuation. The revenue would pay for transportation, health, food and other services.