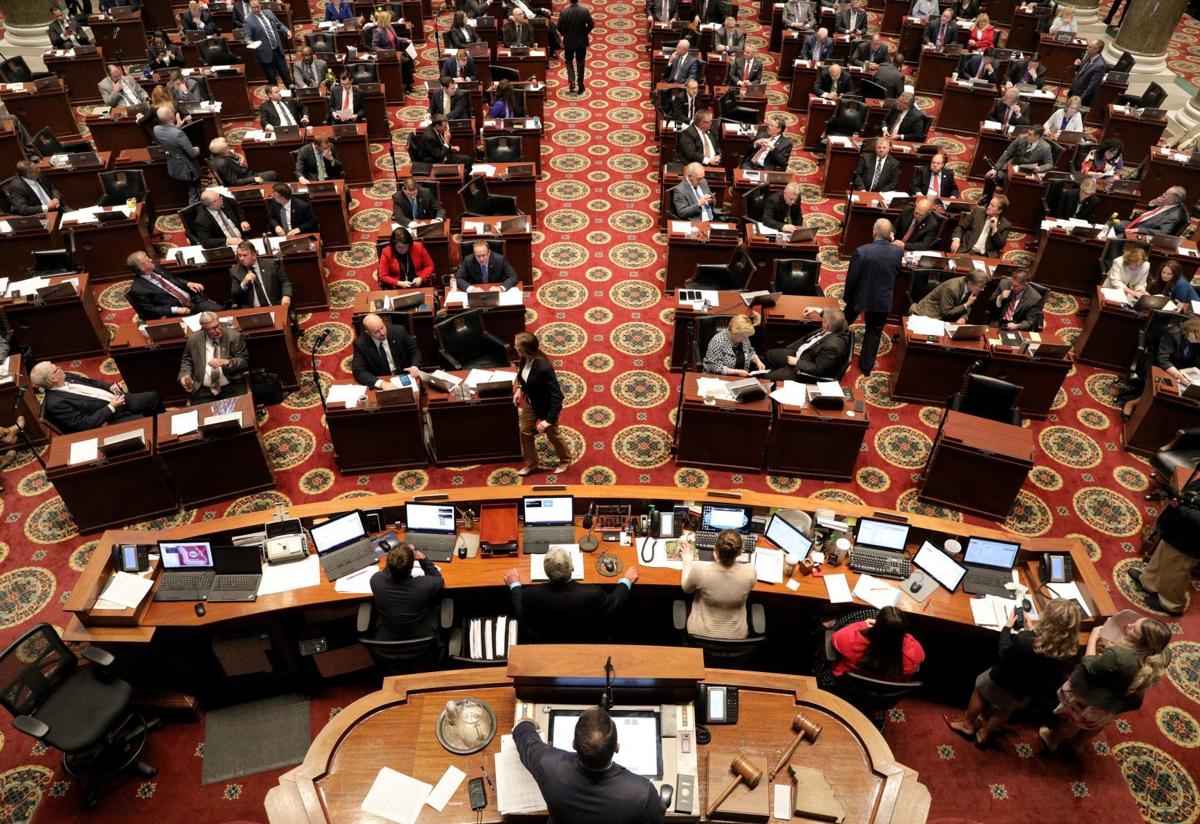 JEFFERSON CITY — A Republican-led House committee voted Monday to approve a resolution that declared Missouri lawmakers "have no faith in the validity" of 2020 election results in six battleground states President Donald Trump lost this year.
The vote was 6-3 after nearly three hours of contentious testimony and often-angry debate.
Among the Republicans' star witnesses was Rudy Giuliani, former New York mayor and one of Trump's attorneys.
Giuliani, who testified via Zoom, outlined examples of what he characterized as fraud in other states, which he said have not been fully investigated — not by election officials nor by courts.
That testimony drew an angry response from Rep. Peter Merideth, D-St. Louis, who referenced GOP officials who have certified the results of the presidential election. Merideth also cited statements by U.S. Attorney General William Barr, who said there was no evidence of fraud that would have changed the outcome of the national election.
"Are all these Republicans lying?" Merideth asked Giuliani. "Are they complicit? Are they incompetent?"
Giuliani told Merideth to "calm down"; Merideth responded, "I am tired of your lies. America is tired of your lies. And they are dangerous, sir. They are dangerous."
The controversial measure was introduced last week by Rep. Justin Hill, R-Lake Saint Louis, who convinced 66 of his Republican colleagues to sign on to a letter asking House Speaker Elijah Haahr, R-Springfield, to allow debate on the resolution.
Forty House Republicans had co-sponsored the resolution as of Monday, which challenges results in Arizona, Georgia, Michigan, Nevada, Pennsylvania and Wisconsin. With the next legislative session approaching, on Jan. 6, Monday's hearing might be the only airtime the resolution gets.
The resolution carries no weight of law and calls on Congress to refuse to certify six states' Electoral College votes unless the states investigate their results.
The hearing of the Missouri House Special Committee on Government Oversight coincided with members of the Electoral College casting their ballots on Monday. Biden on Monday afternoon cleared the 270 electoral votes necessary to become president.
Minority Leader Crystal Quade, D-Springfield, pressed Hill on the cost to taxpayers of facilitating debate on the resolution.
"I think every Missourian that questions the validity of those results in other states feels like this is the best money that the state of Missouri can spend to save future elections," he said.
Rep. Wiley Price IV, D-St. Louis, wondered why Hill's measure had merit given that courts have tossed challenges to the election by the Trump campaign.
"My merit is the sentiment of the Missouri voters who have no faith in the election results of those states," Hill said.
"But that's not enough to bring forth a case of any kind," Price said.
"I'm not here to bring forth a case. I'm here to bring forth a statement that says we want you to investigate and count all legal ballots," Hill said.
"We've already done that," Price said; Hill said some legal cases were still pending.
He questioned why Hill had the right to question another state's election processes.
"I have a right to send them a letter and that's what this does," Hill said.
Despite the committee's action, it is unclear whether the resolution will advance any further in the House.
Rep. Rocky Miller, R-Lake Ozark, issued a statement Monday saying the House Rules Committee, which he chairs, would not hear the measure.
Merideth called on Schmitt to attend the Monday hearing. Schmitt's spokesman said the attorney general wouldn't be there.
"(T)he resources of the Missouri attorney general, subject to a budget approved by the Legislature, should be used for the benefit of Missourians," Merideth said in a letter.