JEFFERSON CITY — Just days after the massacre of 19 students and two teachers at a Texas grade school, Missouri voters received a taxpayer-paid mailer featuring photos of a Republican candidate for U.S. Senate holding an assault-style weapon like the one used in the school shooting.
U.S. Rep. Vicky Hartzler, who represents the state's 4th Congressional District, used her congressional mailing privileges to send a flyer to constituents this week about her positions on gun control.
In it, she calls herself "Missouri's 2nd Amendment Defender."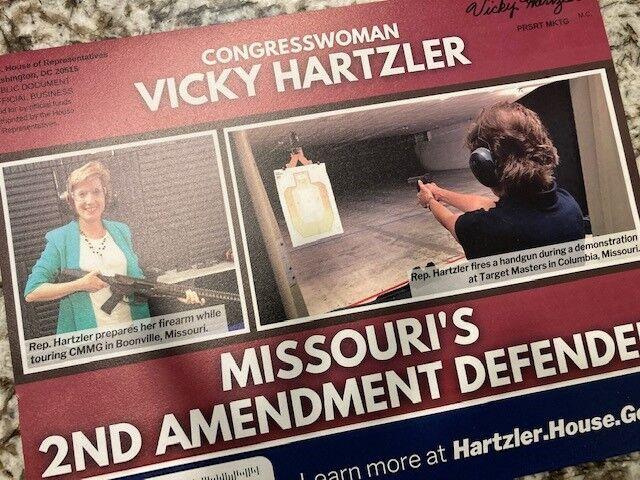 "Her congressional voting record has resulted in A ratings from the National Rifle Association and the National Shooting Sports Foundation, which are two gun rights advocacy groups," the mailer says.
A spokesman for Hartzler said the mailer was created prior to the latest mass shooting events.
"This specific mail piece was initially reviewed on May 2, 2022 by both Democrat and Republican staff on the House Communications Standards Commission, received approval on May 12, 2022, and was sent to our office's mail vendor for processing and delivery on May 13, 2022 — before the tragedies in Buffalo, New York or Uvalde, Texas," said Kevin Knoth in a statement.
"Congresswoman Hartzler is praying for all those lost and their loved ones," he added.
The mailer comes as Hartzler is attempting to distinguish herself from a crowded field of GOP candidates seeking to replace U.S. Sen. Roy Blunt, who is retiring.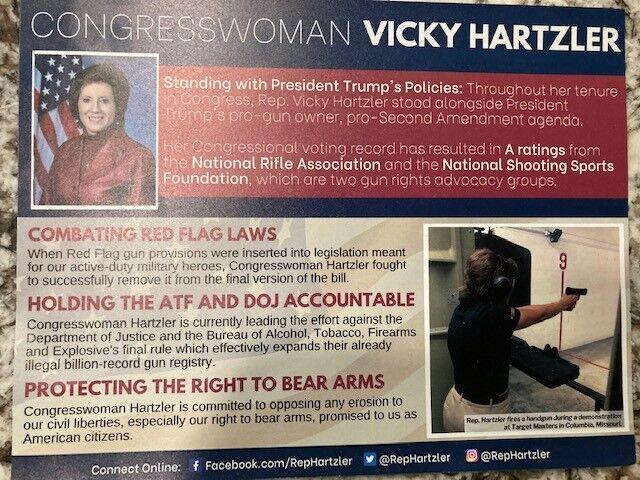 Former Gov. Eric Greitens sent out a fundraising email following the Texas shooting that includes a video of himself and Donald Trump Jr. shooting at targets at a gun range.
On his campaign website, Attorney General Eric Schmitt touts endorsements from the National Association for Gun Rights and Dana Loesch, former spokeswoman for the National Rifle Association.
And Mark McCloskey entered the race after he waved a semi-automatic rifle in front of his house as protesters were walking through his Central West End neighborhood.
Along with posing with a semi-automatic rifle at a gun store in Boonville, there are two pictures of Hartzler at a gun range in Columbia shooting a pistol.
"Congresswoman Hartzler is committed to opposing any erosion to our civil liberties, especially our right to bear arms, as promised to us as American citizens," she adds.
Following the Texas school shooting, Hartzler's Senate campaign touted her proposal called the "Police Officers Protecting Children Act, which would allow off-duty and retired law enforcement officers to carry a concealed firearm while in a school zone if a local school passes a policy allowing it.
"This added layer of security for schoolchildren is important in rural areas because it allows for a quicker response to help local law enforcement," Dallas Ernst, Hartzler's campaign spokesman, said.