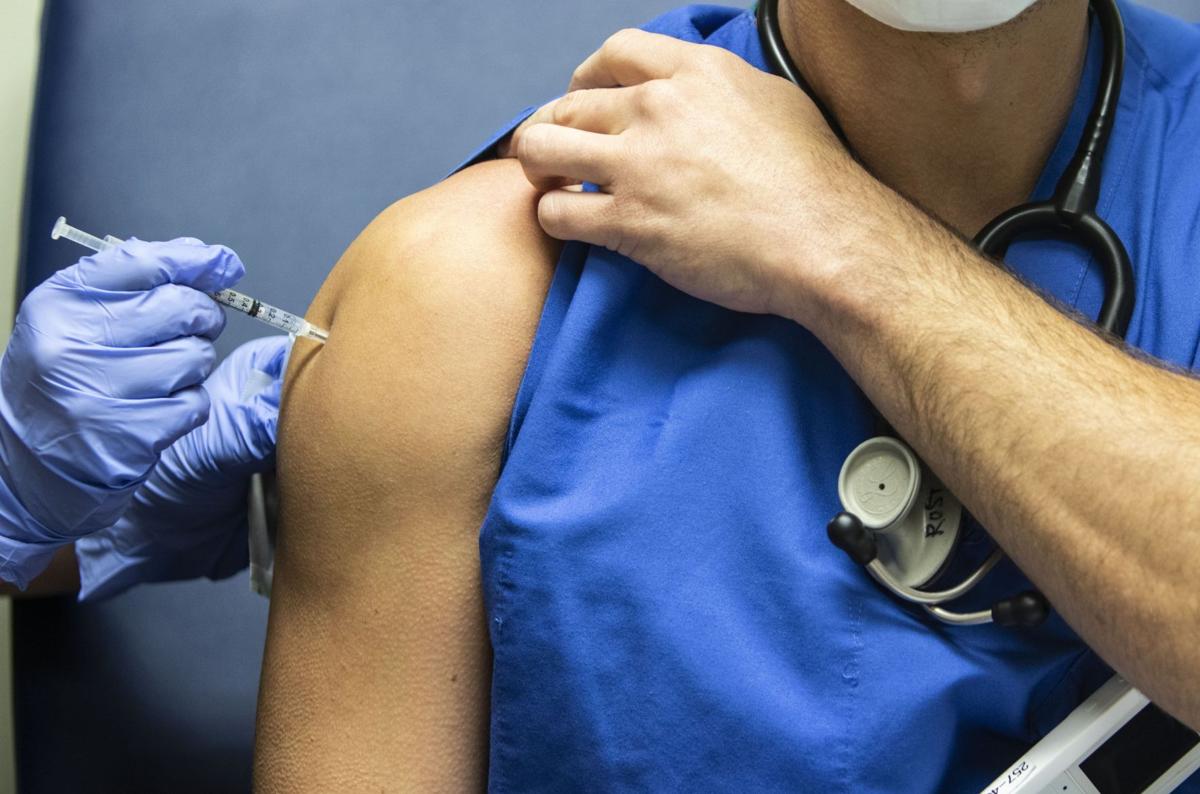 JEFFERSON CITY — Gov. Mike Parson's administration has issued an emergency rule aimed at building up the army of people doling out doses of the COVID-19 vaccine in Missouri.
In a rule change published by the secretary of state's office Wednesday, the state will allow pharmacy technicians to administer vaccinations as long as they are under the supervision of a full-fledged, licensed pharmacist.
The action, which already has approval from federal regulators, could get the vaccine to more people in a shorter amount of time as the nation grapples with hospitalizations and deaths from the pandemic.
It also could allow more people to receive other vaccines like flu shots, which pharmacies say are in high demand.
"Absent an emergency amendment, Missouri pharmacies would be prohibited from delegating medication administration to pharmacy technicians under the rule, which will detrimentally impact the public safety, health and welfare of Missouri citizens," the emergency declaration notes.
The removal of the red tape comes as CVS Health announced it will begin administering COVID-19 vaccines to an estimated 100,000 residents and staff of more than 600 Missouri nursing homes next week.
The vaccinations, scheduled to start Monday, will be provided to more than 40,000 long-term care facilities across the country under a program overseen by the U.S. Department of Health and Human Services.
CVS and Walgreens are leading a program, in partnership with the federal government, that aims to vaccinate some 7 million people in more than 70,000 long-term care facilities.
The effort has triggered a hiring spree by drugstores.
CVS, which employs 34,000 pharmacists and 65,000 technicians, is seeking short-term workers, as well as permanent employees.
The Wall Street Journal reported that Walgreens plans to hire about 25,000 people across the U.S., including 8,000 to 9,000 pharmacists and other health care workers.
It was not clear Wednesday how many would be hired in Missouri, which is focusing its first round of vaccinations on health care workers and nursing homes.
Long-term care facilities have been among the hardest hit by the pandemic, with elderly residents in need of close care among the most vulnerable to dying from the virus because of their age and health conditions.
CVS pharmacists and technicians will visit each long-term care facility three times to administer the vaccine to each resident, according to the drugstore chain. The company expects most residents and staff to be fully vaccinated at least three weeks after the first visit. The vaccinations should be complete in about three months.
Walgreens said it will provide vaccinations this week in about 800 facilities in 12 states.
Along with giving shots, the technicians could ease some of the administrative tasks on pharmacists by reviewing a patients vaccine history, handling consent forms and scheduling appointments for follow-up doses of the vaccine.
The rule will stay in effect until June 2021. At the same time, the Missouri State Board of Pharmacy, which oversees state regulations for the industry, is proposing a separate rule making the change permanent.
Pharmacies "indicated additional immunization capacity will be especially needed once mass vaccination efforts begin for COVID-19 vaccine and during the 2020-2021 influenza season," the rule change notes.