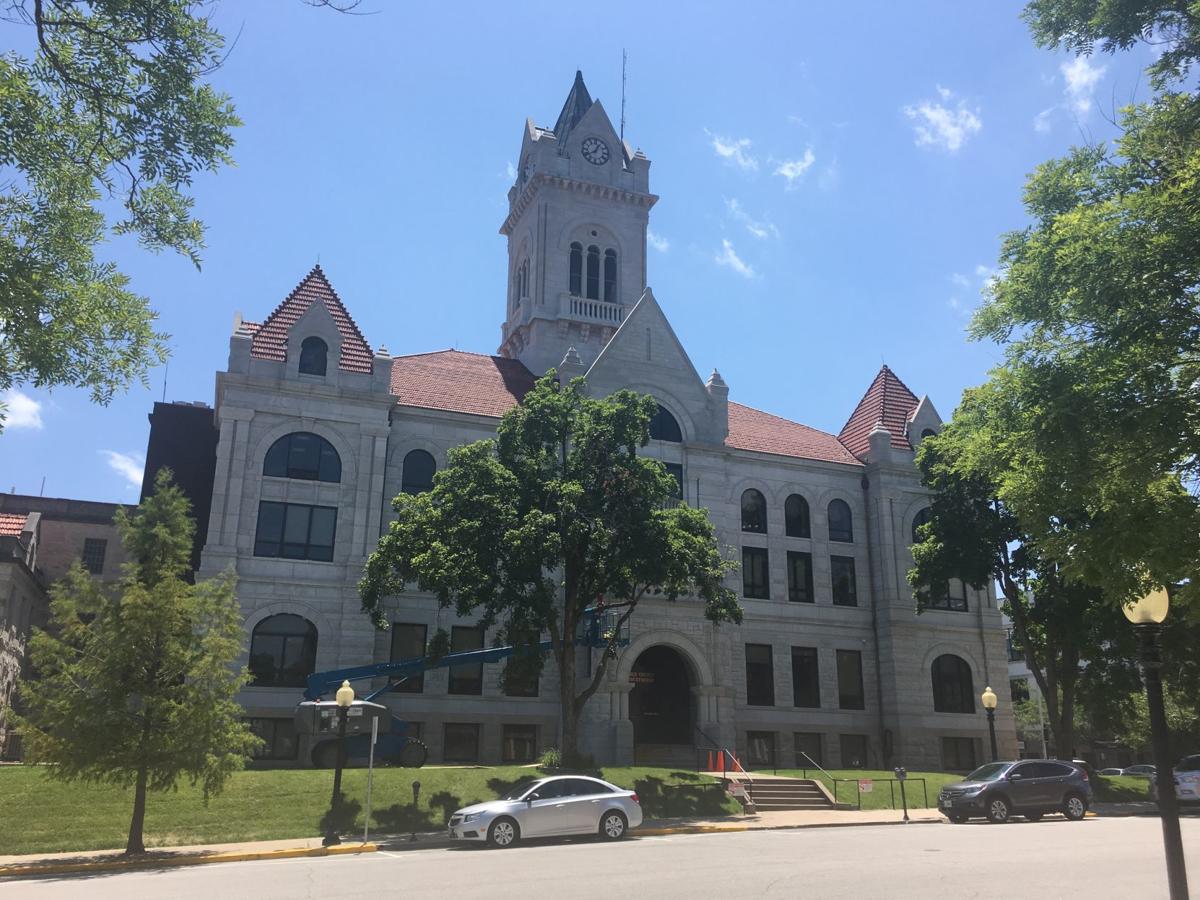 JEFFERSON CITY — Gov. Mike Parson's administration is facing a new lawsuit in the fight over Medicaid expansion in Missouri.
Two St. Louis-area residents, in a suit filed Friday, are asking a Cole County judge to include their litigation with a previously filed lawsuit set to get underway on June 18.
The other plaintiff is Christine Chaney, 43, who has been diagnosed with depression and would be eligible for health benefits under the expanded program because she earns about $15,000 a year.
Attorneys for Barber and Chaney are seeking a decision similar to a lawsuit filed on May 20, which asks a judge to require the state to expand its Medicaid program in accordance with the constitutional amendment 53% of voters supported last August.
That case was filed against the Department of Social Services on behalf of three Missourians who would become eligible for services on July 1 under the constitutional amendment.
"Permitting intervention will conserve judicial resources and avoid the possibility of conflicting judgments, and in that the question of the right to Medicaid expansion under Missouri law is common to the applicants and the instant plaintiffs, no party will be prejudiced by the applicants' intervention," the petition says.
Lawmakers left Jefferson City on May 14 without funding the expansion, which would provide health care services to adults earning up to 138% of the federal poverty limit beginning on July 1.
Opponents of the expansion in the Republican-dominated Legislature argued proponents should have included a funding mechanism in their ballot language.
The House and Senate didn't include the funding, though Gov. Mike Parson's proposed budget in January set aside $120 million for the expansion.
In the Barber-Chaney lawsuit, St. Louis attorney Paul Martin said the agency officials who withdrew the state's application for federal funds after the Legislature and Parson failed to act did not have the power to do so.
The two include Jennifer Tidball, acting director of the Missouri Department of Social Services, and Kirk Mathews, acting director of the state's Medicaid program, known as Mo HealthNet.
"By withdrawing Missouri's proffered Medicaid plan amendments, and by failing to implement and maximize Medicaid expansion in Missouri, defendants Tidball and Mathews have deprived plaintiff Barber, plaintiff Chaney, and all similarly-situated individuals of their right to Medicaid coverage," the lawsuit notes.
The Post-Dispatch's Tony Messenger earlier reported that Barber has two jobs. He has Medicaid now because of his disability. But because of a second job he started last year, he'll be making about $16,000 a year, or about $3,000 too much to qualify for the Medicaid he currently has.
During the coronavirus pandemic, the federal government has granted waivers to keep people like Barber on Medicaid through the end of the year. But if the program doesn't expand, he's going have to decide whether to quit one of his jobs or take the private insurance he could get through his union.
If he takes the private insurance, he would give up some of the specialized disability services he receives.
"I want to work," Barber said. "It makes my life better."
Originally posted Friday at 2:33 p.m.