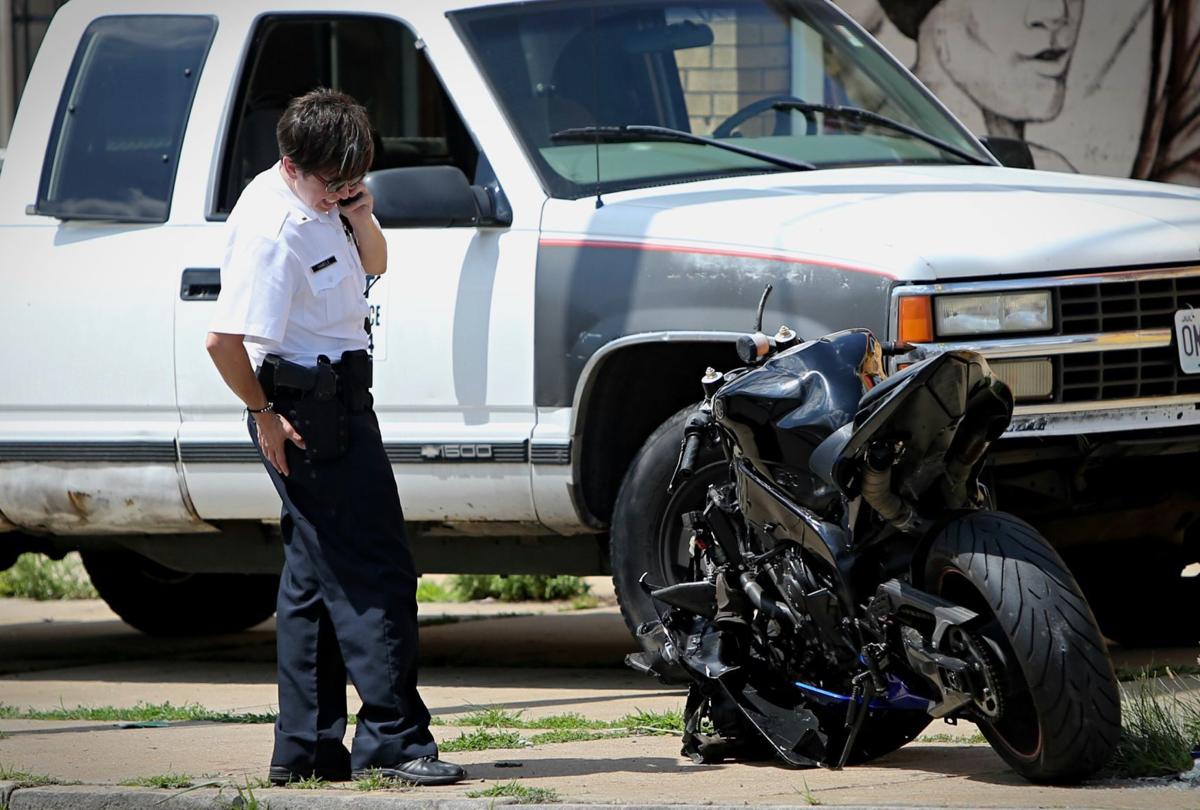 JEFFERSON CITY — A year after Gov. Mike Parson vetoed legislation that would have allowed motorcyclists to ride without helmets, lawmakers have sent him a new version in hopes it gets across the finish line.
Under the proposal, a licensed driver who is 26 or older and can provide proof of health insurance could opt to go without a helmet beginning Aug. 28 if the Republican governor approves.
His spokeswoman signaled Parson might sign the bill into law.
"Governor Parson has indicated he is supportive of this issue, but like always, there will be a thorough bill review to see what else is in the bill," Kelli Jones said Tuesday.
The legislation was approved Friday by the House and Senate as part of a massive package of more than 30 separate transportation-related provisions.
In addition to the helmet law, the proposal would create a funding source for a testing facility for a futuristic hyperloop transportation system that could someday carry passengers between St. Louis and Kansas City. It also would ban drones over large sports arenas and create a handful of new license plates.
"We really feel everything in this bill has been well vetted," said Tony Shepherd of O'Fallon, Mo., who lobbies in support of repealing the helmet law for ABATE of Missouri.
Last year, Parson, a former county sheriff, vetoed a measure that would have allowed anyone older than 18 to ride without a helmet. His veto was centered on a separate provision in that legislation.
His 2019 rejection of the bill came after he was lobbied by medical and insurance groups.
"States that have repealed their all-rider motorcycle helmet law always experience an increase in rider deaths, serious and disabling brain injuries and medical costs usually borne by taxpayers and the state," wrote Catherine Chase, president of the Advocates for Highway and Auto Safety.
"The best way to treat trauma is to prevent it from occurring in the first place," added Dr. David Hoyt, executive director of the American College of Surgeons.
During debate on the measure last week, Rep. Gina Mitten, D-Richmond Heights, said she also had been lobbied to reject the idea.
"I got a ton of emails over the past few days saying 'Do not do this,'" Mitten said.
In 2009, former Gov. Jay Nixon, a Democrat, also vetoed a helmet bill, citing the danger and cost of an increase in head injuries.
Under the latest version, the insurance provision calls for an insurance policy to cover medical costs for injuries resulting from a motorcycle accident.
Although police can request to see proof of insurance, they cannot stop or detain anyone solely to determine if they comply with the proposed law.
Shepherd said the issue is about giving motorcyclists freedom and choice.
"We're not outlawing helmets by any means," Shepherd said.
Daily updates on the latest news in the St. Louis business community.