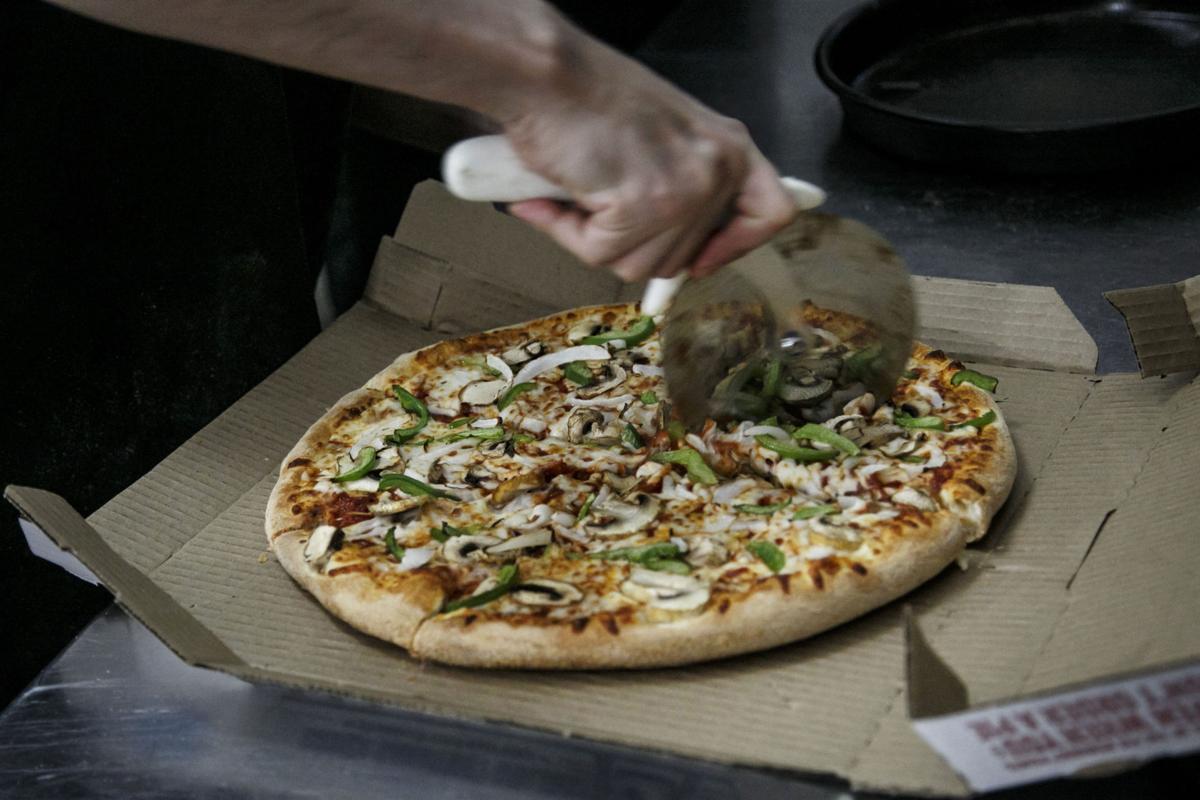 JEFFERSON CITY • Gov. Eric Greitens signed legislation Wednesday barring the state from collecting taxes on deliveries such as flowers, food or construction equipment.
But, at a time when Missouri is already poised to reduce income tax rates, it remains unclear how much the change will affect revenue flowing into the state's checkbook.
According to an analysis by the governor's budget office, the new prohibition will cost the state at least $3.2 million in revenue, but the loss is likely to be significantly higher because of the limited scope of the study.
The measure came in response to a 2015 Missouri Supreme Court ruling that found that shipping charges were subject to taxes. That case involved a construction company that had rented a crane and then sought a refund for the tax it paid on the shipping charges.
Sen. Will Kraus, R-Lee's Summit, sponsored the legislation to clarify the state's position on taxing deliveries.
"In Missouri, we tax goods, not services," Kraus said Monday. "There were a lot of businesses that were confused."
As part of a routine review of the fiscal effects of Kraus' plan on incoming revenue, the governor's budget office said it could not find data to assist analysts in determining how much revenue would be lost by the change.
They were, however, able to estimate a portion of the lost revenue using industry data for pizza deliveries.
According to the review, there are approximately three billion pizzas sold in the United States each year. The analysts estimated that approximately 51 million pizzas are sold within Missouri.
Based on industry data, about half of all pizzas sold are for delivery, and thus subject to a delivery fee, the report noted. Officials said with an average pizza delivery fee of $3, that would exempt about $76.5 million in delivery fees from pizza deliveries alone, amounting to a loss of $3.2 million in annual revenue.
"Officials noted that their estimate is a minimum only, since they could not estimate the loss to state revenues from deliveries for items such as flowers, groceries, rock and gravel, heavy machinery, and any other tangible good that could qualify, as there was no state or federal delivery data available for these businesses," the analysis noted.
Kraus acknowledged that the new revenue in question may have been hefty.
"In essence it would have been a huge tax increase on Missourians," he said.
But, he said, it is unlikely to have much of an effect on the state's bottom line.
"There is a loss of revenue, but it is not significant because a lot of these businesses were not collecting it," Kraus said.
It's not the first time the Legislature and a governor have signed off on a change to state tax policy without knowing the potential effects on state revenues.
In 2015, Kraus sponsored a plan to extend an option for calculating corporate income tax to technology and service-based businesses. Officials estimated it would cost about $15 million in lost general revenue annually.
Corporate tax revenues, however, dropped more than $155 million in the first fiscal year it was in place. Auditor Nicole Galloway, a Democrat, cited the legislation as an example of poor budget projections while announcing plans to review policy decisions contributing to ongoing budget problems.
Greitens, a Republican, has cut nearly $400 million in spending since taking office, including $251 million last week after he said the state did not have enough revenue to support spending.
Among the casualties of Greitens' actions were state universities, which will see $24 million less in core funding. Also on the chopping block were nursing homes, hospitals and other health care providers, who will see lower reimbursement rates.
Greitens office did not respond to questions about the potential for lost revenue.
The legislation is Senate Bill 16.
Get Government & Politics updates in your inbox!
Stay up-to-date on the latest in local and national government and political topics with our newsletter.