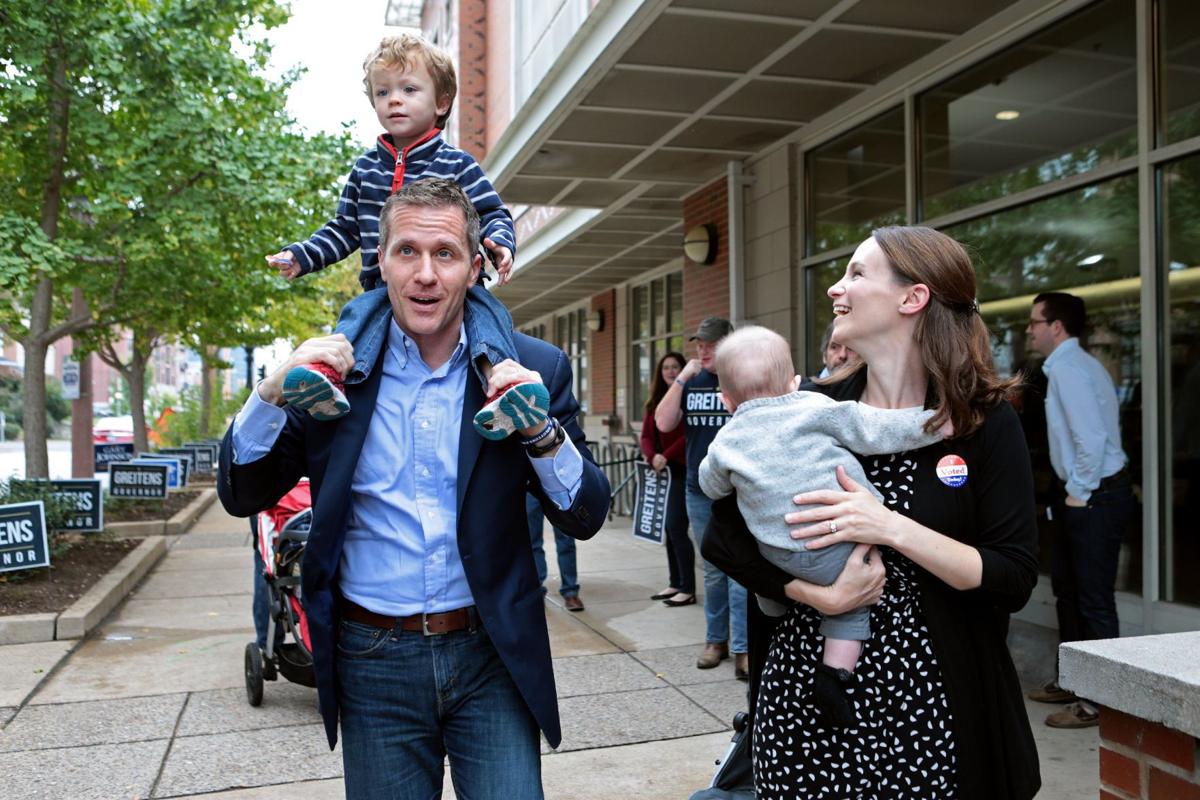 JEFFERSON CITY — A month after moving into the Governor's Mansion, Missouri's new chief executive bought a lakeside home in a Warren County resort community.
Documents show Gov. Eric Greitens and his wife, Sheena, took out a loan for $675,000 to buy the six-bedroom, four-bathroom home in Innsbrook, which features lakes and a championship golf course.
Online real estate listings show the home sold for $750,000 in February.
Although the governor says he and the first lady and their two young children live in the capital city on a full-time basis, he told the Post-Dispatch they sometimes needed to get away from the mansion.
"It is important for us to have places where we can go on the weekend," Greitens said.
Greitens, a Republican who has previously not held elected office, declined to confirm the purchase or comment on his new home, saying the matter is a privacy issue.
"We often have threats against me and my family. Their safety and security is my top priority," Greitens said.
In December, after Greitens won a hotly contested race against former Democratic Attorney General Chris Koster, Sheena Greitens was robbed of a laptop computer and mobile phone as she sat in her car in the parking lot of a coffee shop west of St. Louis University.
Three male teenagers were arrested soon after.
Although it remains unclear whether Greitens is putting his five-bedroom house in the Central West End neighborhood of St. Louis on the market, aides suggested that Greitens was looking for a home that was closer to Jefferson City.
Innsbrook is about 80 miles from the Capitol building, compared with about 140 miles to the Central West End.
Greitens emphasized that he and his family were living in the governor's mansion, which is open to public tours but also has a private living area.
"We are living here. We're here every day. Joshua is going to preschool here," Greitens said in an interview in his Capitol office.
"I wake up every morning. My routine is to go to the Missouri State Highway Patrol gym. I knock out a workout. I come home, get Joshua ready for preschool, get him ready for breakfast. Sheena or I take him to preschool. We have dinner right here in the residence every night. We're living here," Greitens said.