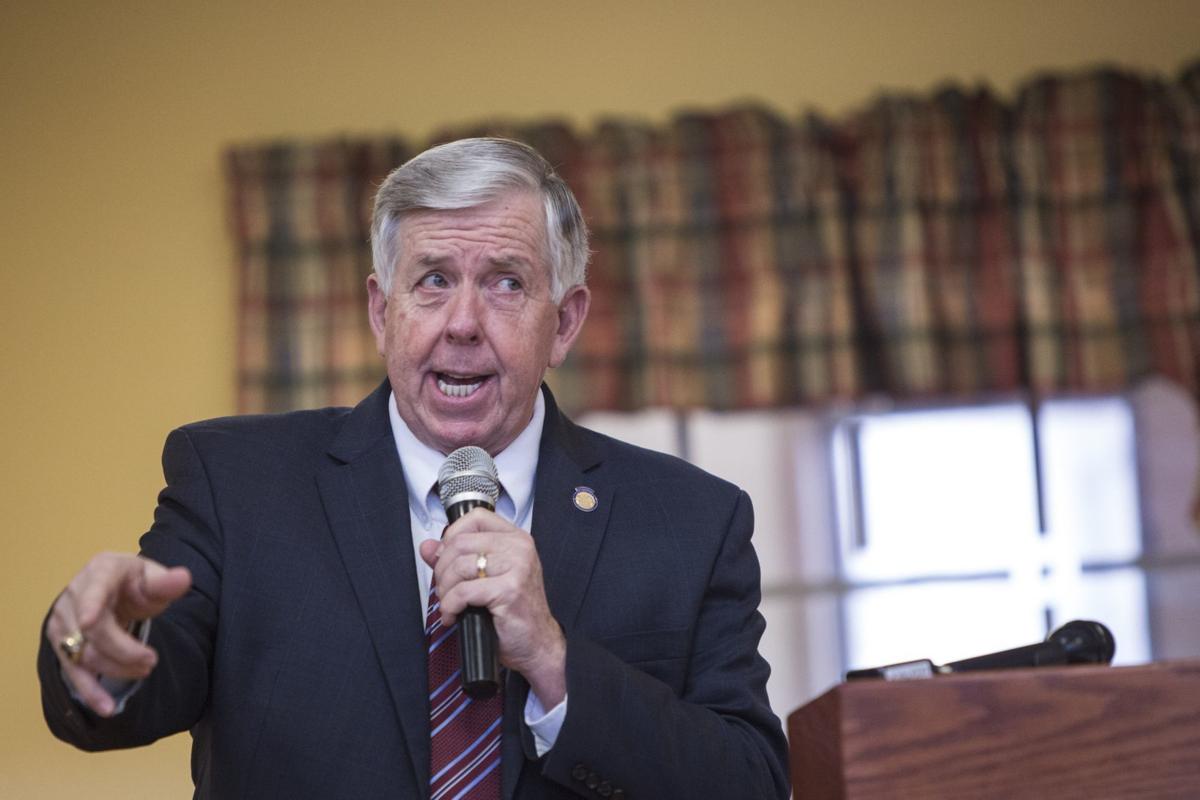 JEFFERSON CITY — Gov. Mike Parson is leaving Missouri this weekend for a trade mission to Australia.
The trip marks the second time this summer that Parson has headed overseas. He was in Europe in June and later cited his visit with Bayer executives in Germany as a factor in the company announcing it would move 500 jobs to Creve Coeur.
Parson is scheduled to return Aug. 10.
Parson, a Republican, will be accompanied by a handful of Missouri companies seeking to open new markets in Australia. The trip is being sponsored by the Hawthorn Foundation, which receives state funding as well as private dollars.
Parson plans to examine a practice in Australia that offers state governments incentives to sell off public infrastructure, such as ports, airports and public housing. He said the money could be used to build roads and bridges.
"One of the ways we can do this is by looking at practices that are being successfully implemented in places like Australia, a leader in the infrastructure asset recycling industry, and bringing those best practices back to Missouri," Parson said.
The governor has scheduled meetings with business leaders in Melbourne and Sydney.