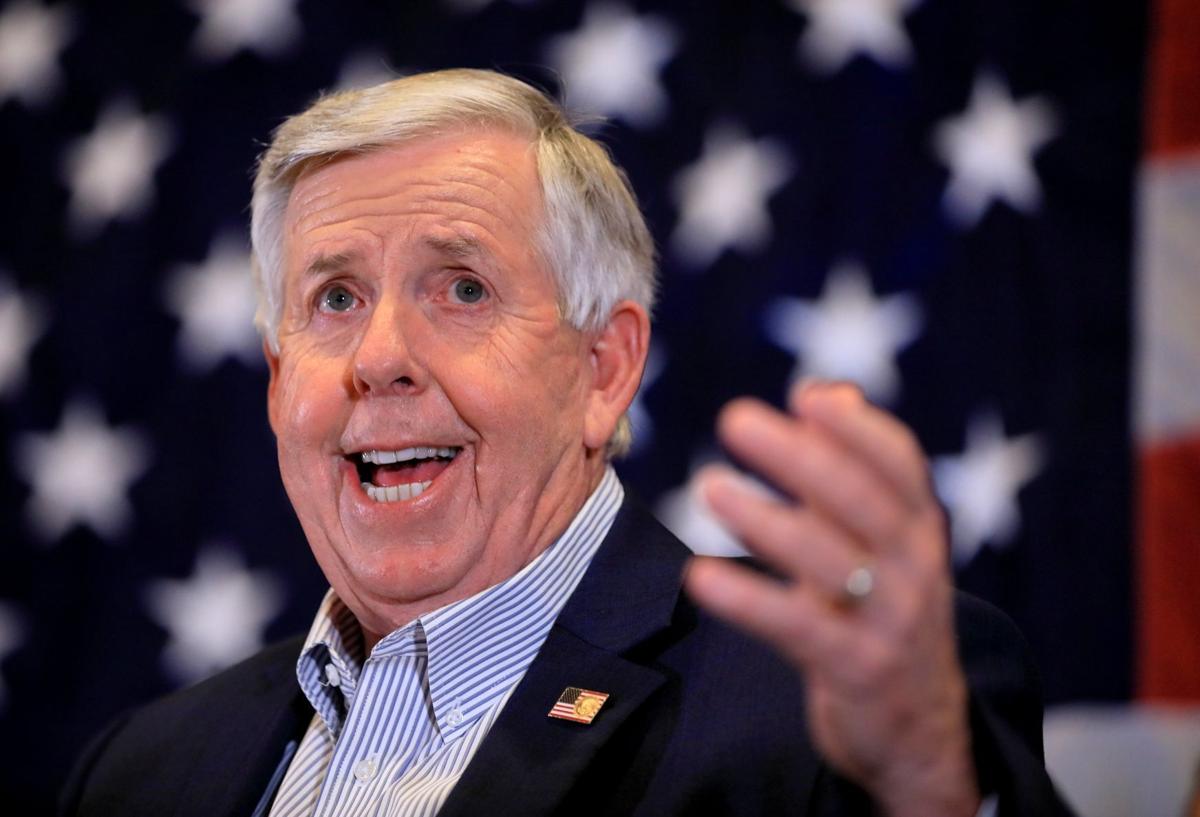 JEFFERSON CITY — Republican Gov. Mike Parson wants the power to spend another $1.2 billion on the state's response to the pandemic.
With Missouri's seven-day average of total patients hospitalized with COVID-19 symptoms hitting a record 1,575 this week, the newly elected governor submitted a proposed package of spending to the Legislature Wednesday that includes giving his office control over more than $764 million in state and federal funds for pandemic relief.
Previously, legislative budget writers had wanted that money to be distributed to various state agencies so the spending would be easier to track.
Democrats and Republicans have grumbled in recent weeks that the governor, who easily beat Democratic Auditor Nicole Galloway Tuesday, was keeping the details of the special session secret in the lead up to Election Day.
Parson is expected to formally outline his request Thursday when he makes his first public appearance in the Capitol since he won.
With the campaign behind him, documents obtained by the Post-Dispatch show Parson's office asked for another $140 million for testing, tracing, reporting and other expenses related to mitigating the virus.
Also on tap is $75 million in federal stimulus for school districts to pay for school lunch programs. Some school districts suspended meal service for students early in the pandemic, citing the risk of exposure to coronavirus for employees.
Another $34 million will go to the Department of Labor and Industrial Relations to pay for unemployment assistance programs.
Not all of the money would go to the pandemic.
The proposal includes $2 million in state and federal funding to pay for a pre-trial witness protection fund. The fund was created by lawmakers in a previous special session to help protect witnesses from reprisal if they assist prosecutors in solving crimes.
Missouri has received $3.06 billion from the Coronavirus Aid, Relief, and Economic Security Act, and about $1.2 billion of that remains unspent. The state has funneled $542 million of the federal money to local governments and could see some of that returned if counties don't spend their allotments.
Tentative schedules released this week show the House will take up matters first, with an eye on finishing their work on Tuesday.
The Senate, meantime, isn't scheduled to take up debate until Nov. 19, with a goal of finishing on Nov. 20.
Plans for COVID
Capitol employees were making preparations for the influx of nearly 200 lawmakers, plus additional staff, to the building at a time when local COVID-19 numbers have been spiking.
Coronavirus testing is again being made available and people will be screened for symptoms when they enter the building.
Rather than crowd into a committee hearing room, the Senate will hold its budget committee on the floor of the chamber, where more social distancing can be observed.