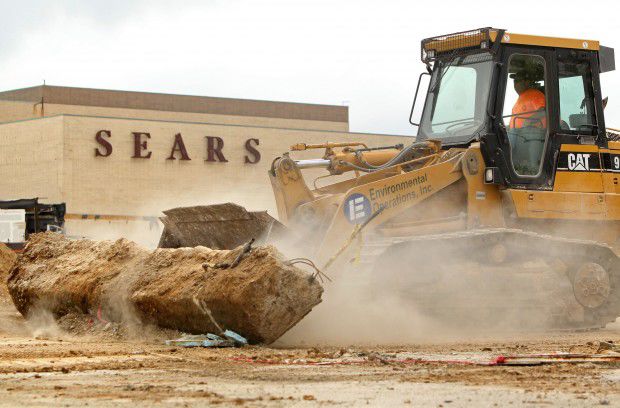 JEFFERSON CITY • State lawmakers are threatening to bulldoze Gov. Eric Greitens' plan to create a $25 million fund to help spur job growth in Missouri.
During a hearing Monday night, members of the House Budget Committee expressed surprise that the Republican governor would ask for the new funding at a time when he is proposing to cut higher education by $68 million, as well as cut taxes for individuals and businesses.
"If we do all these new projects I think that's really great. But then on the other hand, he took all the money out of higher education," said Rep. Donna Lichtenegger, R-Jackson. "If we don't have the people trained to do these jobs, there's a disconnect there."
Rep. Michael Butler, D-St. Louis, also was critical of the governor's decision to cut funding for the state's public universities and colleges at the same time he wants to launch the program.
"That's going to increase tuition for normal folks," Butler said.
It is part of a $28.7 billion budget proposal outlined by Greitens last month. The new fund is among several key pieces of the spending blueprint that may not survive the legislative budgeting process. Leaders in the House and Senate also said a $250 million loan fund to help Missouri pay income tax returns on time also may be jettisoned.
Missouri Department of Economic Development Director Rob Dixon, who would oversee the grant program, told the panel that the $25 million would be a "deal driver" that would help the state create jobs.
"This is designed to be a tool to incentivize job creation. It is not designed to solve every infrastructure need that every business has in the state," said Dixon. "A tool like this certainly would make us more competitive with other states."
"Twenty-five million is a drop in the bucket," said Haefner, R-St. Louis County.
But, Haefner added, "If we spend the money here then we're taking it from every other place in the budget."
Rep. Peter Merideth, D-St. Louis, also raised questions about giving the Department of Economic Development the ability to pick and choose projects without legislative oversight.
"We don't really know how it's going to be implemented," Merideth said.
Dixon said projects would be reviewed by analysts within the department and then passed along to him for final approval.
Butler said there are other programs within state government that can help lure jobs to the state.
"This is a $25 million handout for businesses," Butler said.
"I don't consider this a handout by any stretch. I think this is an investment in our state," Dixon said.