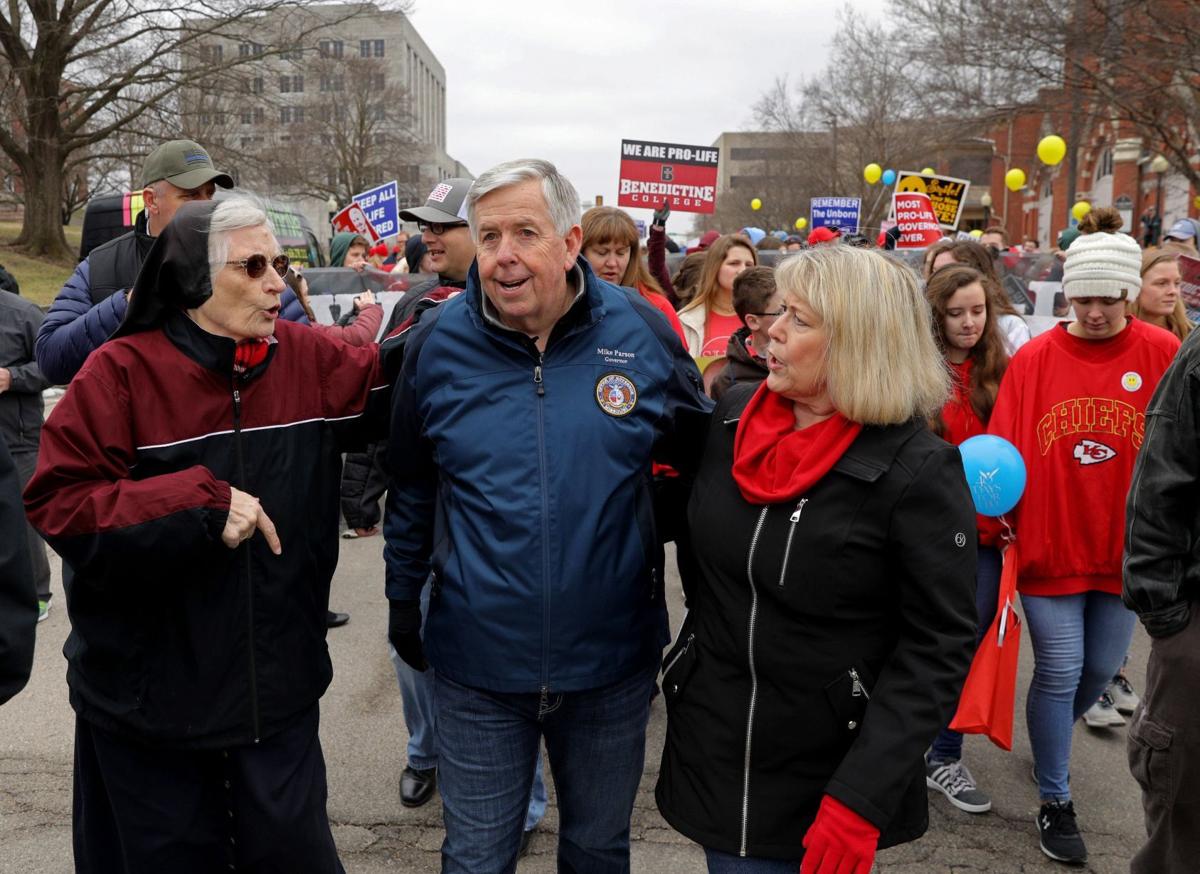 JEFFERSON CITY — While thousands of other fans from Missouri paid their own way to get to Sunday's Super Bowl in Miami, Gov. Mike Parson relied on a campaign benefactor to make the 1,300-mile trek.
Parson, a Republican, rode on Independence businessman Tom Duvall's airplane to see his beloved Kansas City Chiefs win the big game over the San Francisco 49ers.
The plane ride will be recorded as a contribution when the governor's political action committee, Uniting Missouri, files its next campaign finance report with the Missouri Ethics Commission in April.
Uniting Missouri treasurer John Hancock said the use of the plane is legal because Parson raised money while in Florida for the game.
"There were a few people from Missouri out there," Hancock said.
Hancock added that when the governor is in need of a plane to travel for fundraising purposes, Uniting Missouri picks up the tab by either paying for it or accepting it as an in-kind contribution.
In December, the Kansas City Star reported the governor traveled to Washington on a plane belonging to Rick DeStefane, the owner of a nursing home company that has been investigated for Medicaid fraud.
Parson made it a point to tell reporters that his trip to Florida would not cost taxpayer dollars, so they would not have to use the state's Freedom of Information Law to request documents about his trip.
"Let me talk about the Super Bowl real quick so you don't have to Sunshine my office," Parson said during a luncheon at the Governor's Mansion Thursday. "We paid for our tickets out of our account."
"So there's no tax dollar money going to be spent on going down there, other than the security detail that has to travel with me all the time to do that. And we're only taking one of them inside the stadium, which they have to go," Parson said.
Parson still uses the state-owned plane for some official travel.
Jack Suntrup of the Post-Dispatch contributed to this report.