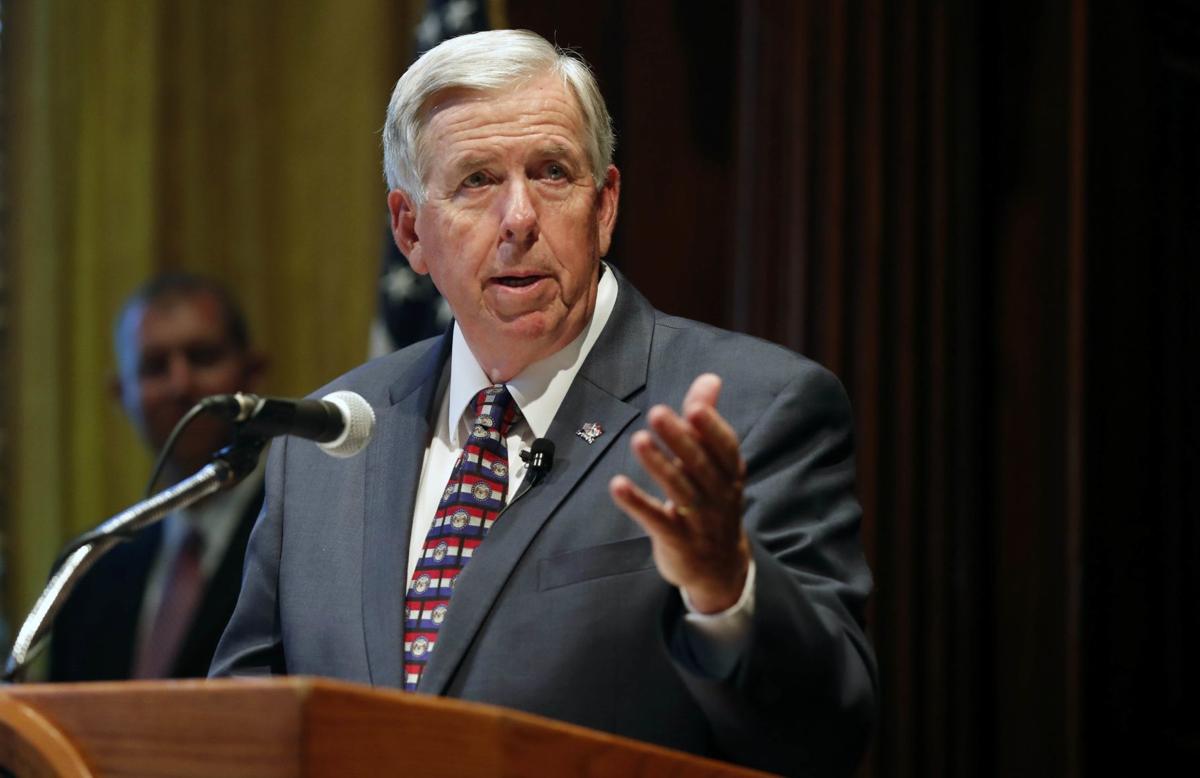 JEFFERSON CITY — The state of Missouri has hired a "director of operational excellence" to oversee a business-style revamp of state government operations.
Greg Robb, who had worked for Johnson & Johnson and Harley-Davidson, started as director on Jan. 28. His salary: $110,000 per year, which is more money than the treasurer, auditor and secretary of state earn in their elected positions.
"The State of Missouri needed this position to help develop and coordinate statewide operational excellence and process improvement capabilities, which support departments in continuously improving the efficiency and quality of their services," Brittany Ruess, spokeswoman for the Office of Administration, told the Post-Dispatch in an email.
Ruess said before Robb came to Missouri, he was process excellence manager for Johnson & Johnson, in Horsehead, New York. Before that, his title was lead production systems area manager for Harley-Davidson, Ruess said. She said he is from Columbia, Missouri.
In posting the job last summer, the state said it wanted a candidate with "experience in business process redesign" to begin "developing and executing a statewide continuous improvement and performance management program."
As Missouri's director of operational excellence, Robb reports to Office of Administration Commissioner Sarah Steelman.
Robb also works closely with state Chief Operating Officer Drew Erdmann. Like Robb, Erdmann came to Missouri from the private sector and accepted a job that never before existed. Erdmann makes $126,250 per year.
Both Steelman and Erdmann are holdovers from the administration of Gov. Eric Greitens, a Republican who resigned last June amid mounting scandals. They now report to Gov. Mike Parson, also a Republican.
Since joining the state payroll as chief operating officer, Erdmann has implemented a new training regimen for state employees known as "The Missouri Way," a three-day leadership training seminar. The programs started in August.
More than 1,000 state workers have taken part, according to the Office of Administration. The Office of Administration has billed state agencies $248,000 for the classes.
Robb has worked on the seminars, but he does not oversee them, Ruess said.
He is tasked with encouraging "operational excellence" throughout state government, Ruess said, which is a "standard management practice. It includes techniques that improve efficiency and effectiveness."
She said "leading private-sector organizations" as well as Arizona, Washington, Utah and Minnesota, the U.S. Environmental Protection Agency and the Department of Defense have implemented "operational excellence" programs.
"Since taking on the role, Greg Robb has started building an operational excellence network across the 16 executive departments, coordinated external training with two academic institutions (Ohio State University and Dartmouth College) for state team members, and coached state team members in operational excellence," Ruess said in an email.
As an example of the coaching, she mentioned the "Show Me Challenge," which according to its website is "a new way for team members in Missouri's 16 executive departments to identify solutions that improve how we serve our citizens, cut out unnecessary bureaucratic work, and/or save time and money."
The challenge is inspired by the TV show "Shark Tank," in which entrepreneurs pitch their products to a team of investors.