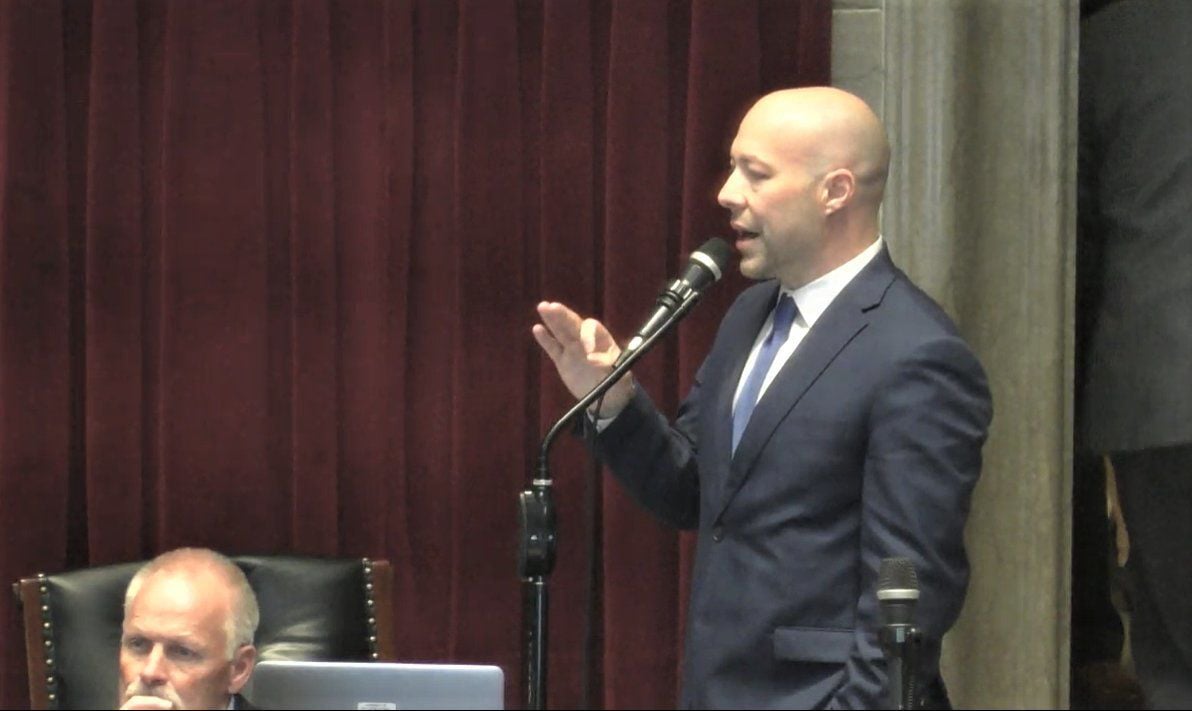 JEFFERSON CITY — The Republican-controlled House approved a plan Thursday to spend money that would have otherwise gone to pay for a voter-approved expansion of Medicaid.
The House voted 143-1 to give final approval to the spending bill, sending it to the Senate.
The widespread support came despite objections from Democrats that Republican lawmakers were posing a false choice between Medicaid expansion and funding other services.
Republicans said funding the bill directs money to schools, nursing homes and in-home care for elderly and disabled Missourians, which helps some of the most vulnerable in the state.
Rep. Ingrid Burnett, D-Kansas City, said the House had ignored creative solutions to fund both Medicaid expansion and other services.
Expanding Medicaid is "good for the health outcomes of our state and goes toward prevention of keeping people from becoming that very needy, most vulnerable," she said. "Why do we want to put people in a position of becoming so vulnerable before we take care of them?"
Conversation on the proposal also revived a debate between Republican and Democratic members of the House over whether the constitutional amendment to expand Medicaid requires the Legislature to provide funding, as well as whether a lack of funding halts expansion.
The House on Thursday voted down an amendment from Rep. Sarah Unsicker, D-Shrewsbury, to create a fund for any potential federal money that could come in if the state expands eligibility.
It also rejected an amendment from Rep. Patty Lewis, D-Kansas City, to help fund expansion.
"If we don't do this, our Medicaid program will run out of money," Unsicker said of Lewis' amendment. "We have submitted a state plan amendment, as per the Constitution" and are now "contractually obligated by the federal government to cover the people who are in our state plan, which will include the Medicaid expansion population."
Rep. Cody Smith, R-Carthage, who chairs the House budget panel, has said he wants to use the Medicaid money to address shortfalls in other state funding.
In debate that grew heated and drew objections from multiple Republican House members, Rep. Michael Burton, D-Lakeshire, questioned why Smith wanted to overturn voter-approved expansion and fail to support a program Burton said can save lives.
Voters last year approved a constitutional amendment to expand Medicaid by a 53-47 margin.
Smith argued his spending proposal directs funding to vulnerable groups.
Along with providing additional funding to school transportation and nursing homes, he is proposing to funnel millions to mental health care services and in-home care of the elderly and disabled.
The plan also includes sending an additional $1 million to the state's chronically underfunded public defender office.
Democrats have argued House Republicans are presenting a false choice between funding Medicaid expansion and other services. State revenue has continued a steady recovery from last year's pandemic-induced spring decrease.
Rep. Peter Merideth, D-St. Louis, said the proposal included many good aspects but "nearly everything in here was offered by Democrats in a budget that included Medicaid expansion."
Gov. Mike Parson, who opposed Medicaid expansion before it was approved by voters, included funding for Medicaid expansion in the proposed budget he presented to the Legislature.
The Senate is scheduled to begin debating its version of the state's spending plan on Monday. The two chambers must have a blueprint ready by May 7.
In closing comments, Smith complained the tone of criticisms directed at the Republican supermajority had been uncivil.
"The notion that we can do everything for everyone that we would like to help through government services is nonsensical and disingenuous. It just doesn't work that way," he said.