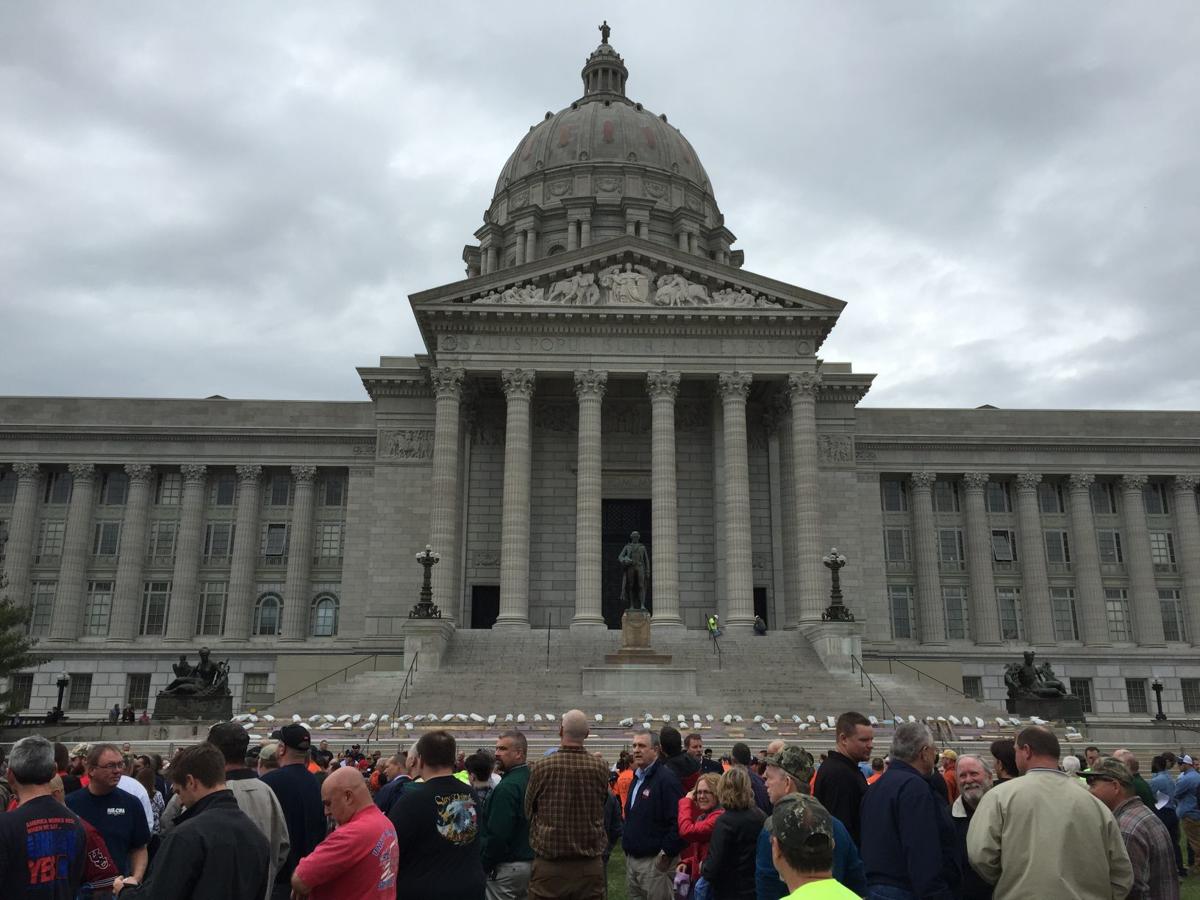 JEFFERSON CITY • The Missouri Legislature continued its push to change state labor laws Thursday when the House approved legislation requiring public employees' annual permission before union dues could be taken from their paychecks.
On a week that saw Missouri became the 28th right-to-work state in the nation, the push is part of a Republican agenda that includes a number of pro-business initiatives that have been bottled up in recent years by former Democratic Gov. Jay Nixon.
With Republican Gov. Eric Greitens in office, supporters of the so-called "paycheck protection" measure are hopeful the proposal will become law.
Rep. Jered Taylor, R-Nixa, said workers should decide if their pay should go toward political efforts. Opponents say the measure would benefit politicians, not union workers.
The measure was sent to the Senate on a 95-60 vote.
Nixon last year vetoed a similar version of the legislation, saying the bill represented an unnecessary burden on unions. He said if it weren't for organized labor, there wouldn't be a 40-hour work week, prevailing wage laws and workplace safety measures.