JEFFERSON CITY — Six days after rejecting state Rep. Rick Roeber's letter of resignation, the Missouri House on Wednesday voted resoundingly to expel the Kansas City-area Republican whose now-adult children testified that he abused them when they were minors.
"The bare minimum — the absolute floor — in my and the committee's opinion for who should be afforded the privilege to serve here, is that they've not destroyed the lives of children at any point in their past with felonious and heinous acts," said Rep. Travis Fitzwater, R-Holts Summit. Fitzwater is chairman of the House Ethics Committee, which investigated Roeber and unanimously recommended the House expel him.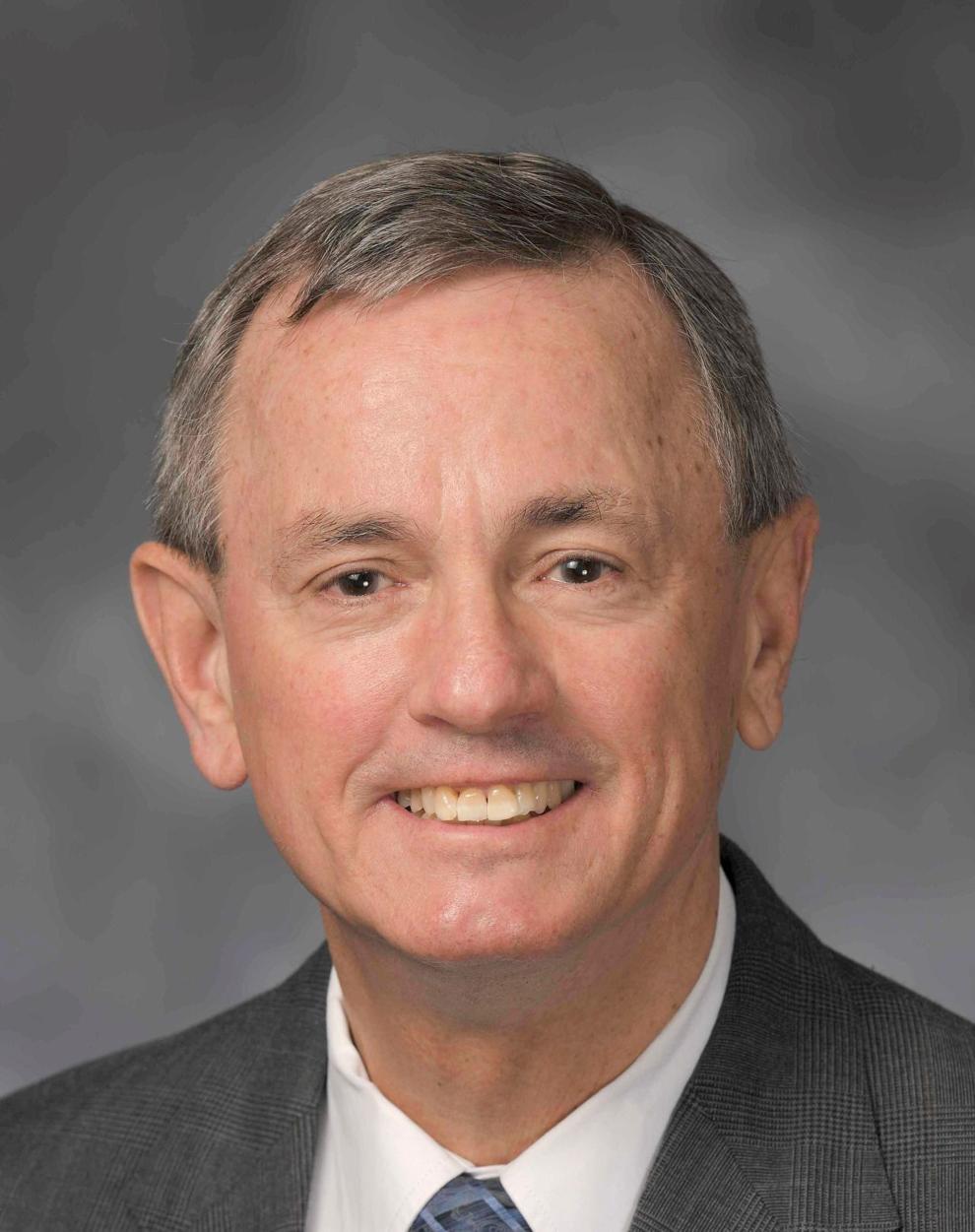 Roeber was not in his seat, in a corner of the chamber near the dais, when the House began considering the complaint against him on Wednesday morning. He did not speak in his defense and was absent when his colleagues ousted him. His office was cleaned out and his nameplate was removed from the door.
The vote to expel him was 153 "yes" with one member, Rep. Bruce DeGroot, R-Chesterfield, voting "present." DeGroot didn't immediately respond to a request for comment.
"The representative we are moving to expel has spent the vast majority of his life avoiding accountability for his part in creating this chaos in his own family," Fitzwater said. "His denials, even though he can't remember large swaths of those years he's accused of sexual and habitual physical abuse, we found to be lacking sincerity and largely untruthful."
The Ethics Committee's report, released Monday, states Roeber sexually abused two of his children when they were 9 and 5, respectively, and that he attempted to abuse the children other times. The report also says Roeber physically and mentally abused his children.
The report said the committee confirmed, with records and testimony, that one of Roeber's children disclosed sexual abuse by Roeber to authorities in 1993, and that a second child disclosed sexual abuse in 2001.
Roeber, according to the report, said the published allegations, prior to the election, were "a political hit" and a "setup." He said at one point during the investigation "all my kids are Democrats."
"Someone, someone in this body, someone tell me what child do you know that's a Democrat at 5 years old?" House Speaker Rob Vescovo, R-Arnold, asked during a rare speech on the House floor. "What child do you know that is a Republican at 5 years old?
"Do you think saying that 'my kids are Democrats' is an excuse for sexually deviant behavior against them?" Vescovo asked. "I think we all know the answer is 'no.'"
The resolution expelling Roeber orders him to pay $1,574 in investigative costs.
It says the committee found Roeber "to be combative, defensive, and defiant, and the testimony of Respondent (Roeber), in all material respects related to the investigation, to be not credible."
The report found Roeber's conduct could be subject to criminal charges and that the state's child welfare system had failed his children.
Fitzwater said Wednesday the committee had voted unanimously to recommend expulsion two weeks ago on a Thursday. Fitzwater said Roeber came back on Monday, "responded and rejected our findings" and disrespected the process.
Fitzwater said at 5 p.m. Monday, "the deadline passed for him to resign and walk off on his own terms."
He said the Ethics Committee was "forced" back into a formal hearing and that "forced us to say you don't get to walk off on your own terms the next day by resigning when a story comes out that's negative," likely referring to an April 13 report in the Missouri Independent saying House leaders had asked the Jackson County prosecutor to ensure the safety of a child with whom Roeber was meeting.
Roeber's expulsion is the first in the Missouri House since 1865, when the chamber expelled a Callaway County lawmaker accused of being a secessionist.
The House in January voted against expelling state Rep. Wiley Price, D-St. Louis, instead censuring him after he refused to resign in response to allegations that he had sex with a Capitol intern and tried to cover it up.
Editor's note: This story has been updated to reflect that only one adult child testified about sexual abuse in front the House Ethics Committee. 
The report found Rep. Rick Roeber's conduct could be subject to criminal charges and that the state's child welfare system had failed his children.