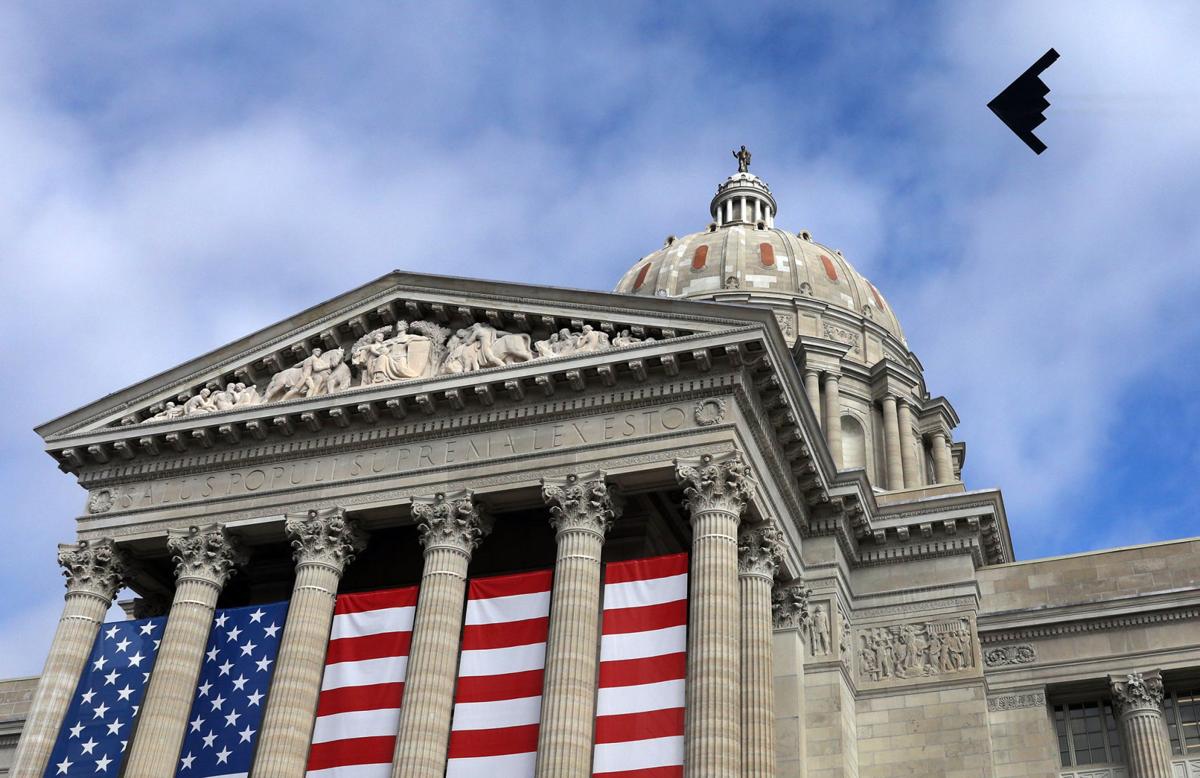 JEFFERSON CITY — After an emotional debate, the Missouri House temporarily set aside a proposal that would require transgender athletes to participate in sports according to the sex on their birth certificates.
Rep. Chuck Basye, R-Rocheport, who attempted to add the proposal as an amendment to an education bill, said it was an effort to protect women's sports. Republicans also framed the measure as necessary to protect girls from being outcompeted, injured or put in uncomfortable situations.
Democrats in the House insisted the proposal could cost lives of transgender children, who already have high rates of suicide, as well as excluding them from an activity that has health, academic and social benefits.
The Missouri State High School Activities Association has a policy governing when transgender athletes can participate in the sport that matches their gender identity. The policy includes an application process and a requirement for transgender girls to be on hormone therapy for at least a year before they switch to girls' sports teams.
Several Republicans argued the policy is inadequate because a year of hormone therapy does not address all physical differences or solve issues with privacy in locker rooms. Multiple representatives invoked the image of young girls seeing male genitalia while showering with a transgender teammate.
If the current situation continues, "I will be compelled to pull my daughters out (of sports), because it's my responsibility to protect them and to care for them," said Rep. Ben Baker, R-Neosho.
Baker said he would be putting his daughters in a "dangerous situation" both because of the risk of injury while competing and because "I don't want my daughters in a locker room where there is a situation that is going to be presented to them that they don't understand how to process."
Democrats argued the real danger lies in excluding transgender children and making them the topic of a public debate, potentially exacerbating suicide risk, triggering violence from others and shutting children out from the benefits of sports participation.
Rep. Ian Mackey, D-St. Louis, cited a 2015 study that found close to 40% of transgender participants had attempted suicide. The rate for the general population is less than 5%.
"I hear some of my colleagues complain about being called names," said Rep. Tracy McCreery, D-Olivette, referring to repeated comments from members of the supermajority Republican Party that it was difficult or brave to take a stand on the issue because they could be labeled as bigots or homophobes. "Imagine what it is like to be a transgender youth in this country."
Democrats also argued transgender athletes do not pose a danger to teammates.
"I am one of many victims (of sexual assault) here," said Rep. Maggie Nurrenbern, D-Kansas City. "This will not cause sexual assault. I don't know a single trans kid that wants to hop in a shower with other girls. They just want to be a kid. They want to be a kid that can play sports."