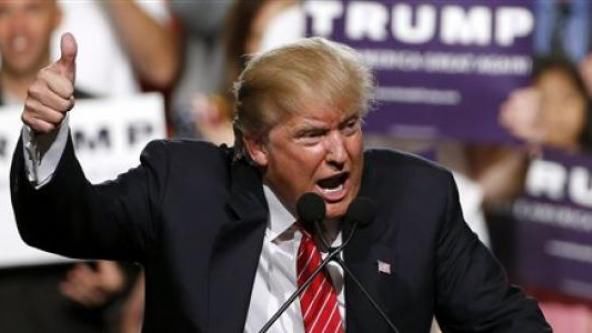 JEFFERSON CITY — Despite ongoing concerns about bringing lawmakers together during a deadly pandemic, members of the Missouri House could be returning to the Capitol to act on a symbolic, nonbinding resolution seeking to overturn the presidential election.
House Speaker Elijah Haahr, R-Springfield, said Thursday he will assign proposed legislation to a committee, which could determine as early as next week whether to bring the measure to the floor for a debate by the 163-member chamber.
"I don't know at this point where it will go and what will happen, but I am going to refer it to a committee," Haahr told the Post-Dispatch.
The possibility of more floor action in the House comes as Cole County, home to the Capitol, continues to see a surge in deaths and positive cases of COVID-19. The county has not approved a mask mandate and officials have not required lawmakers to wear masks while on the House floor or while walking to their offices.
Following their annual September veto session, lawmakers do not typically return to the Capitol until January. They have been in special session this year to act on funding issues created by the coronavirus.
The proposal, sponsored by Rep. Justin Hill, R-Lake Saint Louis, calls for the election results of six states won by President-elect Joe Biden on Nov. 3 to be disregarded.
The resolution, which carries no weight of law, was signed by 67 of the 113 Republican members of the House.
It calls on Congress to refuse to certify six states' Electoral College votes unless they investigate their results.
"We are the Show-Me State. Let us demand other states show Missouri that fraud did NOT change the outcome," Hill wrote in his letter.
If approved, it would say the Missouri House has "no confidence" in Arizona, Georgia, Michigan, Nevada, Pennsylvania or Wisconsin's presidential election results.
Neither the Senate or Gov. Mike Parson is required to act on House resolutions, meaning it is more of a declaration of a position than an actual directive.
Haahr, who is term limited and will leave office Jan. 6, has not signed the petition, but said, as speaker, he typically has not put his name on such documents.
"I have not seen in the legal process a case that looks like it has a chance of moving, but I obviously understand the concern about voter integrity and that sort of stuff," said Haahr, a lawyer.
The prospect of lawmakers returning to the Capitol to act on the resolution enraged House Minority Leader Crystal Quade, D-Springfield.
"By seeking to invalidate the lawful votes of other states in a ludicrous attempt to steal the presidential election for Donald Trump, the attorney general and House Republicans have abandoned all pretense of support for and belief in democracy. Their actions cannot be dismissed as mere partisan scheming and are dangerous to the integrity of our entire system of government. This is insanity on a fast track to dystopian nightmare," Quade said.
Democratic Rep. Rasheen Aldridge of St. Louis said Republicans were playing partisan games during a dangerous health emergency.
"The House will use your taxpayer dollars to bring state representatives back to the Capitol to engage with this meaningless resolution that will do nothing of substance," Aldridge said. "Even the Senate knows this garbage is a waste of time since they have adjourned until regular session starts back up in January."
Editor's note: Sixty-seven House Republicans signed the letter. An earlier version had an incorrect number.