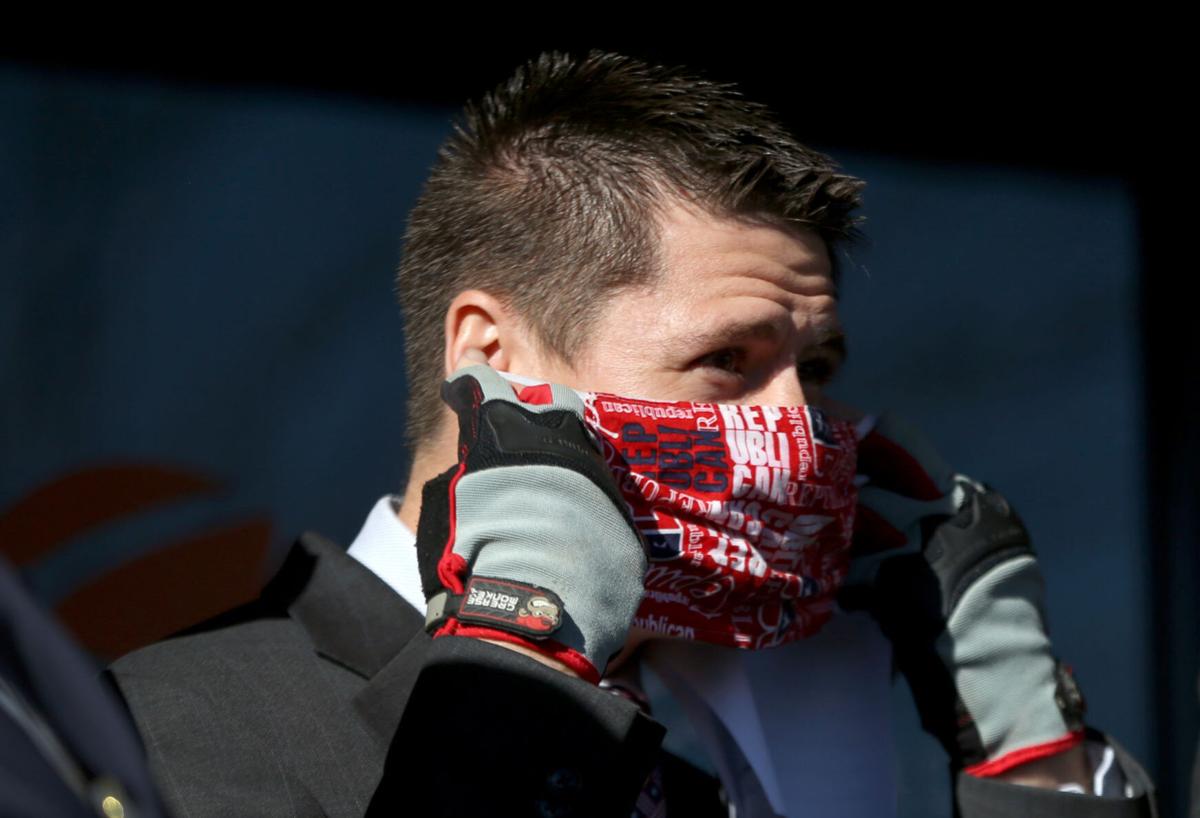 JEFFERSON CITY — A Missouri lawmaker wants to override Gov. Mike Parson's veto of legislation that would have provided property tax relief for businesses adversely affected by pandemic-related public health restrictions.
Sen. Andrew Koenig, R-Manchester, said Tuesday that he is in the process of assessing whether to bring an override motion to the floor when the Legislature returns in September for its annual veto session.
"I'm definitely considering overriding it. I'm going to talk to other members in the next couple of weeks to see how they feel. We're definitely looking at it," Koenig told the Post-Dispatch.
In torpedoing the bill, Parson said language that would have provided tax relief to business who faced occupancy limits designed to slow the spread of COVID-19 would create "significant unintended consequences that could greatly harm localities."
He said the language was "severely problematic" because it could allow all residents, not just businesses, to claim a property tax credit.
"This is a significant departure from the current tax structure in Missouri, and could severely undermine the ability of cities and counties to provide local services," Parson wrote.
"I disagree with what was in the governor's veto letter," Koenig said. "It's not a reason to veto the bill."
Parson, a Republican, vetoed 16 bills sent to him by the GOP-controlled Legislature this year. Some of them are budget-related maneuvers that are unlikely to be challenged by lawmakers.
The pandemic property tax relief provision, however, faced stiff opposition from some local governments.
The bill's property tax refund provisions "have the effect of being a legislative tool to retroactively punish communities choosing the difficult task of following scientific guidance to preserve public health during a pandemic," Springfield Mayor Ken McClure wrote in a letter to Parson on June 23.
The largest portion of most property taxes go to public school districts, which were exempted in the proposed law.
But for cities and counties that used health orders to slow the virus' spread, those refunds could add up if the owners of thousands of properties housing restaurants and other affected businesses request refunds. Springfield, for instance, estimates it could be on the hook for about $2 million in refunds.
In St. Louis County, where about a quarter of property taxes come from commercial property, the impact could approach $9 million, a not insignificant portion of its roughly $850 million budget.
The measure would only allow refunds based on how many months of the year such an order was in effect. So in the St. Louis area and other metro areas of the state that didn't lift capacity or other limits until widespread vaccination in early May, the refunds could be worth about 25% of a city or county's property tax bill. Future orders should the virus surge could increase that tax rebate percentage.
In St. Louis, where about half of property tax revenue comes from commercial property, the budget impact could be even larger than in St. Louis County. If all commercial property owners claimed a 25% tax refund of their city portion of property taxes, the city could be looking at refunds as high as $12 million.
In addition to the property tax provisions, the legislation included language that would have ended a prohibition on medical marijuana companies from deducting business expenses on their taxes.
Under federal law, the cultivation, transport and sale of marijuana remains a crime, even though Missourians voted to legalize medical marijuana in 2018.
The fissure between state and federal law means marijuana companies cannot deduct business expenses on their tax returns.