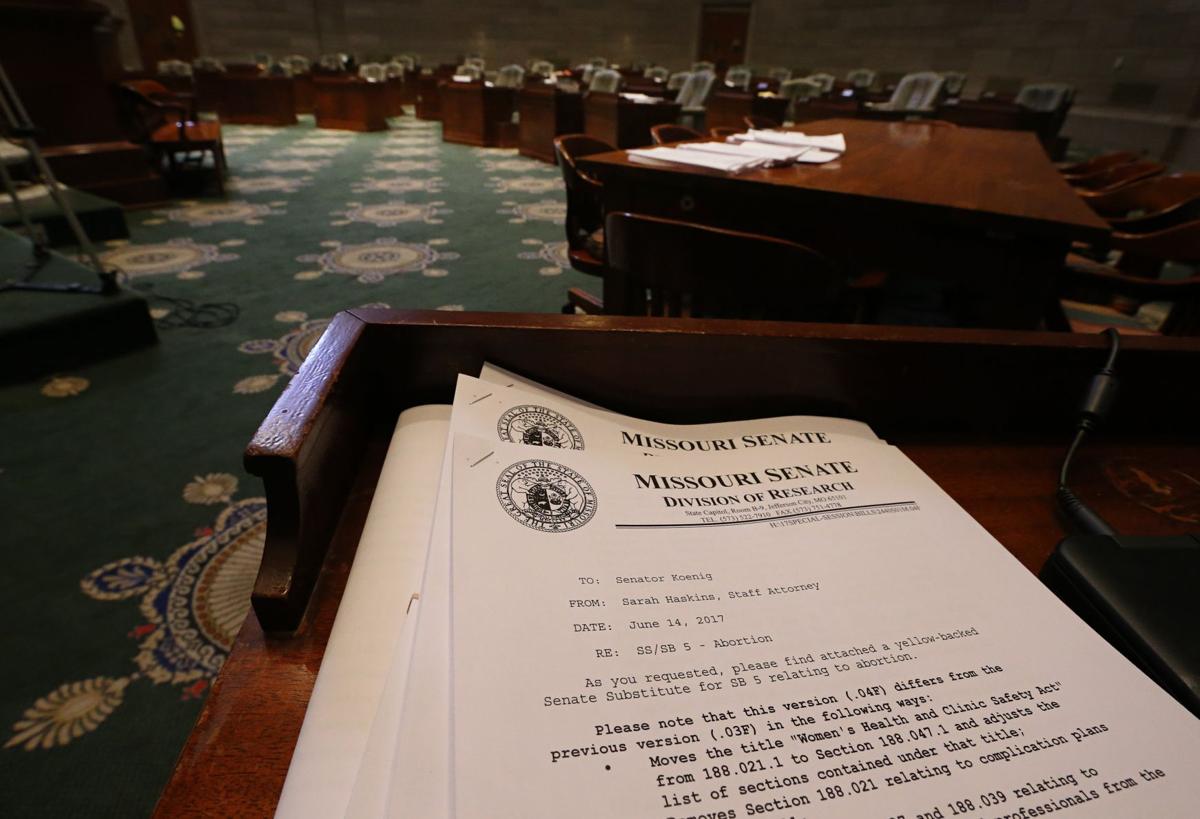 JEFFERSON CITY • Amid the ongoing political squabbles under the Capitol dome, there is one thing lawmakers in Missouri agree upon: Gov. Eric Greitens should stop calling them back to town.
In an informal survey of legislators on both sides of the aisle last week, the Post-Dispatch found no one who would publicly identify a single issue that is pressing enough to warrant the Republican governor to schedule a third special session.
Take Rep. Bruce DeGroot, R-Chesterfield, who was asked Wednesday to point to any issue that demanded the need for a return trip to the capital city.
"Not that I can think of," DeGroot said.
Senate Majority Floor Leader Mike Kehoe, R-Jefferson City, sounded a similar refrain when asked if there was a subject needing immediate attention.
"Not to my knowledge," Kehoe said.
Rep. Kurt Bahr, R-O'Fallon, initially deferred to the governor when asked if there should be any more special sessions this year.
"It's not my call. If the governor thinks there's a need, he'll call it," Bahr said.
But, Bahr added, "I have no need to call a special session."
Even Greitens' chief ally in the Legislature, House Speaker Todd Richardson, doesn't see any looming issue requiring action.
"There's nothing that immediately comes to mind," Richardson, R-Poplar Bluff, said.
Greitens, a political newcomer, has called two special sessions since the Legislature ended its regular session in May. The first was aimed at luring two factories to New Madrid County by allowing them to negotiate for lower electric rates. The second formally ended Wednesday when he signed a bill tightening restrictions on abortion providers.
In both instances, Greitens said he forced lawmakers into overtime because they hadn't done their jobs during the regular session, which runs from January through mid-May.
Lawmakers don't see it that way.
"I agree with governors half the time. This governor is no different," said Senate President Pro Tem Ron Richard, R-Joplin, when asked if the abortion issue needed to be dealt with this summer.
"We could have done this in regular session," Richard said.
His counterpart across the aisle concurred.
"There has not been anything in my opinion that we've come back for that has reached the height of an extraordinary session," said Senate Minority Leader Gina Walsh, D-Bellefontaine Neighbors.
After calling the Legislature back in May to deal with special electric rates for the two proposed factories in southeast Missouri, Greitens rankled lawmakers when he followed up with a second call to address tougher regulations on abortion providers.
The Senate took six weeks to hammer out a response, primarily because many members were unable or unwilling to spend more time in Jefferson City.
Some lawmakers had vacations planned. Others were scheduled to attend conferences in other states. One senator, Republican Denny Hoskins of Warrensburg, got married and went on a five-day honeymoon cruise originating out of New Orleans.
"Notwithstanding the fact that the legislation recently produced will most likely be struck down as unconstitutional by a federal court, Gov. Greitens shamelessly continues to call extraordinary sessions fully aware of the hole being burned in the pockets of hardworking taxpayers. Thousands of dollars that would be more adequately utilized by not gutting in-home care for 8,000 senior and disabled citizens or passing legislation that will create viable health care options for women and children," she said in a statement.
For now, the governor's office is staying quiet on whether another special session is in the offing. Spokesman Parker Briden, who was on vacation last week, did not respond to the Post-Dispatch about the possibility of another callback.
Since then, however, Greitens has deployed a special unit of the Missouri Highway Patrol to work the highways within the city limits in order to free up city police to focus on violent crime.
On Friday, Krewson spokesman Koran Addo said the city is no longer pursuing a special session.
Richard suggested that even if Greitens does call another special session, the Senate could decide to ignore it.
"We'll have a conference call with all the senators, and we'll decide together if we decide to come back," Richard told reporters.
For now, lawmakers are not scheduled to return to action until Sept. 13, which is the day set aside for them to consider overriding vetoes the governor has made to the bills they sent him in the spring.