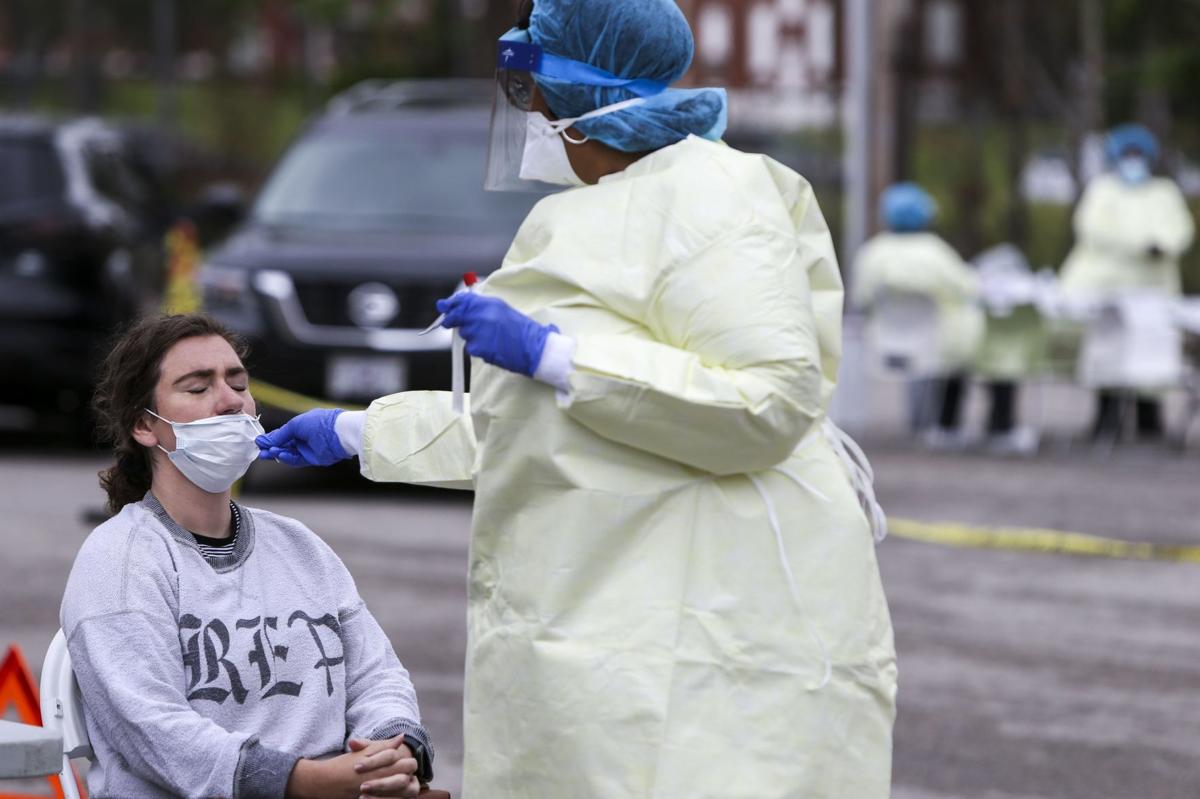 JEFFERSON CITY — Missouri officials have signed contracts with 11 private laboratories to help boost the number of tests for COVID-19.
Although the total cost of the ramped-up testing will depend on how many people are tested, the cost of each test ranges from $67 to $185, according to a review of the contracts.
A second phase will focus on two more facilities.
"We now have the necessary number of supplies to be able to meet the needs for testing our entire division of adult institution staff and offender population, which is approximately 32,000 people," Corrections Director Anne Precythe said.
A request for bids was issued on April 29 and the 11 companies had contracts ready in hand by May 21.
"We wanted to get more out there," said Karen Boeger, the state's chief purchasing officer at the Office of Administration.
Among the vendors is Truman Medical Center, which submitted the lowest price for tests, $67 each, based on a review of the contracts. It will serve testing needs in the Kansas City region.
Bridgeton-based AIM Laboratories will charge the state $80 and focus on St. Louis and southeast Missouri.
"AIM Laboratories appreciates the opportunity to work with the State of Missouri in fighting against this terrible pandemic," company CEO Raza Naqvi said.
Honu Management Group, based in Washington state, said it has the ability to conduct 337,500 tests per week, outside of the number of tests it already is performing. Its price per test is $120.
A Texas-based firm, Tiger Industrial Rentals, will charge $185 per test, according to bidding documents.
The average price for a test across the companies is $95, meaning the total cost of testing at the Department of Corrections will be about $3 million. The contracts run through November.
The tests are to be used for employees and residents of state institutions, including prisons, mental health facilities and youth homes. The Department of Health and Human Services also can hire one of the companies for community-based testing services.
In addition to considering the cost of each test, agencies also are expected to consider the test result turnaround time, a company's geographic range and whether test kits will be picked up by the company or a state courier.
"They'll have to figure out which one has the service offering that they need," Boeger said. "Certainly cost will be a factor there."
At the Department of Mental Health, which operates residential facilities across the state, testing is underway on 6,100 employees. The agency expects to complete the process by Friday.
"We're doing baseline tests right now," Valerie Huhn, division director, said.
Since beginning last Wednesday, the tests have identified nine positive cases, including six at a facility in Bellefontaine Neighbors, two at the Fulton State Hospital and one in Saline County, which has been a COVID-19 hot spot because of a meatpacking plant near Crete.