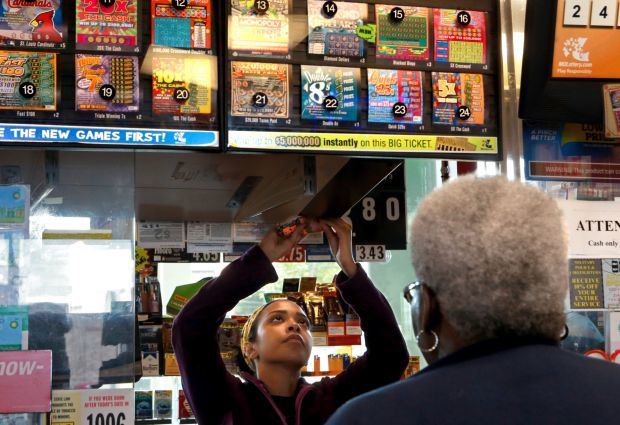 JEFFERSON CITY — The Missouri lottery received high marks Thursday from state Auditor Nicole Galloway, who said the organization is "very well managed."
In an audit covering two years of lottery operations, Galloway issued no findings and deemed the agency's bookkeeping "excellent."
Previous audits, which had raised questions about the lottery's relationship with vendors and travel costs, gave the lottery "good" marks, which is a step down from "excellent."
"The audit identified no significant deficiencies in internal controls, no significant noncompliance with legal provisions, and no significant deficiencies in management practices and procedures," Galloway's office noted.
The lottery, which went live in 1986, transferred over $306 million to public education in 2018, up from $297 million the prior year. That amounts to about 4% of state aid for elementary, secondary and higher education in Missouri.
Lottery Executive Director May Scheve Reardon said the goal for next year is to transfer $323 million to schools.
But, lottery officials are concerned about a decision by lawmakers to reduce the agency's advertising budget.
After two years of having the authority to spend $16 million on advertising, the Legislature this year budgeted $5 million over the objection of Reardon.
In July, in the latest attempt to slow the rapid-fire spread of untaxed and unregulated slot machines in Missouri, the lead attorney for the Missouri Gaming Commission ruled that the terminals contain functions that make them "gambling devices," which are prohibited outside of licensed casinos.
Reardon said she fears the growth in people playing the terminals could divert money from the lottery's games, which are sold at more than 4,600 locations.
Paul Kincaid, chairman of the five-member Lottery Commission, praised the work of the lottery staff.
"I don't know how much better it could get," said Kincaid, of Springfield.
He said the main focus for the commission is to get more money to education.
"I think there are lots of questions marks, and we will work through it," Kincaid said.
In all, the audit showed that players purchased more than $1.4 billion in lottery tickets and scratchers in 2018.
Scratcher tickets comprise the lion's share of sales, with 60% of revenues coming from those games. Lottery tickets for draw games accounted for 35% of the sales.
Of those sales, $927 million was returned in prizes.
The audit made no mention of a 2018 Post-Dispatch report that prompted Galloway to say she would investigate the lottery's handling of a major contract.
The report found that the lottery was negotiating damage settlements with its ticket vendor, IGT, rather than taking the company to court, potentially losing out on winning more money to funnel to education.
At the time, Reardon adamantly defended the practice, saying avoiding court was a way to keep a good relationship with the vendor.
Reardon also contended there is no evidence that the lottery left any money on the table by assessing lower penalties or by directing the proceeds to the marketing budget and not directly to the state's education fund.