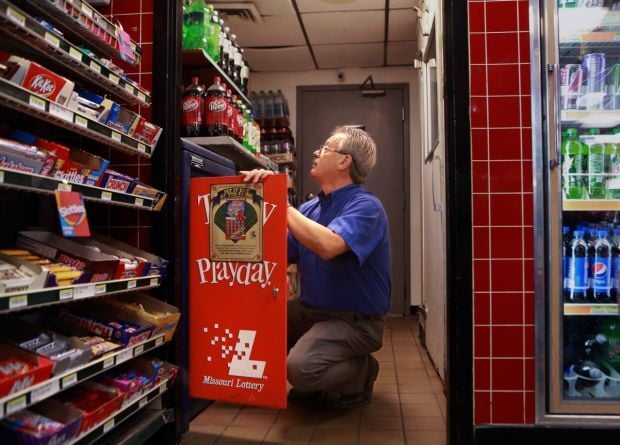 JEFFERSON CITY — The Missouri Lottery is reinstating a cap on how many tickets people can purchase in one day.
In action Thursday, the Lottery Commission voted unanimously to limit retailers from selling more than $10,000 worth of its products to one person in a 24-hour period.
May Scheve, Missouri Lottery executive director, said it is not common for someone to purchase $10,000 worth of tickets. But the agency believes it could stop people from trying to game the system by buying a significant amount of tickets in hopes they win a large prize.
"We're constantly looking at ways to beef up our responsible gaming message," Scheve said.
Many of the rules in state government are mundane requirements designed to make sure businesses and individuals are treated fairly. They outline how much training people must have in certain professions, regulate environmental laws to ensure drinking water isn't polluted and outline the process in which taxes are collected and welfare checks are paid out.
But the push by Greitens, a Republican who left office in 2018, may have been too aggressive.
The lottery's action marks the second time this month that a state agency has said the red-tape reduction push went too far.
The Department of Natural Resources, for example, unveiled an emergency rule last week that would ease where mega-hog farms can be built. The agency said they were merely trying to correct an inadvertent change made during Greitens' scandal-shortened tenure.
Scheve, meanwhile, said the coronavirus is no longer affecting scratch-off sales.
Sales at the lottery are up by $119 million, or 17%, over the same period a year ago, she told the commission.
The increase in sales, which benefit education, came despite Gov. Mike Parson and the Legislature reducing the lottery's budget for advertising.
Scheve said the boost likely will mean about $30 million more for schools.
"These are amazing sales numbers. We are thrilled with this," Scheve said. "It will mean a great difference to this state in elementary and secondary education."