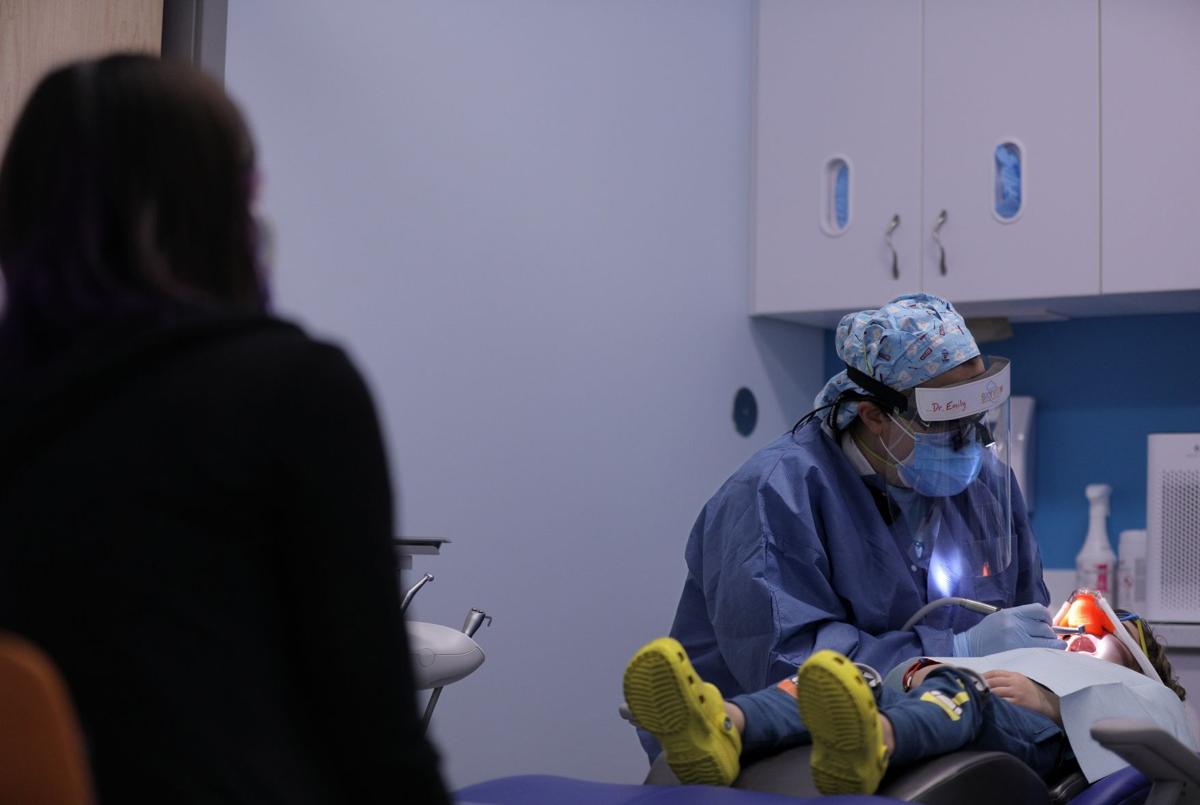 JEFFERSON CITY — A Missouri lawmaker wants to give dentists permission to help administer COVID-19 vaccines.
As other states consider adding dentists to the roster of professionals deployed in the fight against the pandemic, Rep. Danny Busick, R-Newtown, filed legislation Monday that would give them the ability to volunteer as vaccinators during emergencies.
Dentists would have to perform the same steps as other medical professionals when administering the doses, including reviewing the state's vaccine monitoring system, known as ShowMeVax.
"Prior to administering a vaccine under this section, a dentist shall review the patient's vaccination history in the ShowMeVax system," the legislation says.
The push to add to the army of people distributing the vaccination came a day after Missouri topped 400,000 cases of coronavirus. As of Sunday, there were 401,761 cases.
The total number of deaths has topped 5,562.
Gov. Mike Parson has said the state is awaiting the delivery of 73,000 COVID-19 vaccines this week, on top of the more than 200,000 already distributed.
An estimated 89,000 residents have received their initial dose of the two-step vaccine. But, that represents only about 1,500 per every 100,000 people in the state.
In hopes of hastening the state's move to herd immunity, Parson's administration earlier approved an emergency rule change that will allow pharmacy technicians to help administer the vaccine.
Other states also are seeking to boost the pool of people who can get doses into arms.
California and Illinois, for example, are mulling the use of dentists, but are looking at requiring additional training hours before they are sent into the field.
"We're going to get all the resources we need, all the help that we need so that we can expedite this process and safely getting people who are appropriately trained to put this vaccine in people's arms so that we can get to the end of this pandemic journey," Ezike said at a Dec. 8 briefing.
In California, Gov. Gavin Newsom is also looking at enlisting dentists, pharmacy techs and members of the National Guard to speed up the pace of vaccinations.