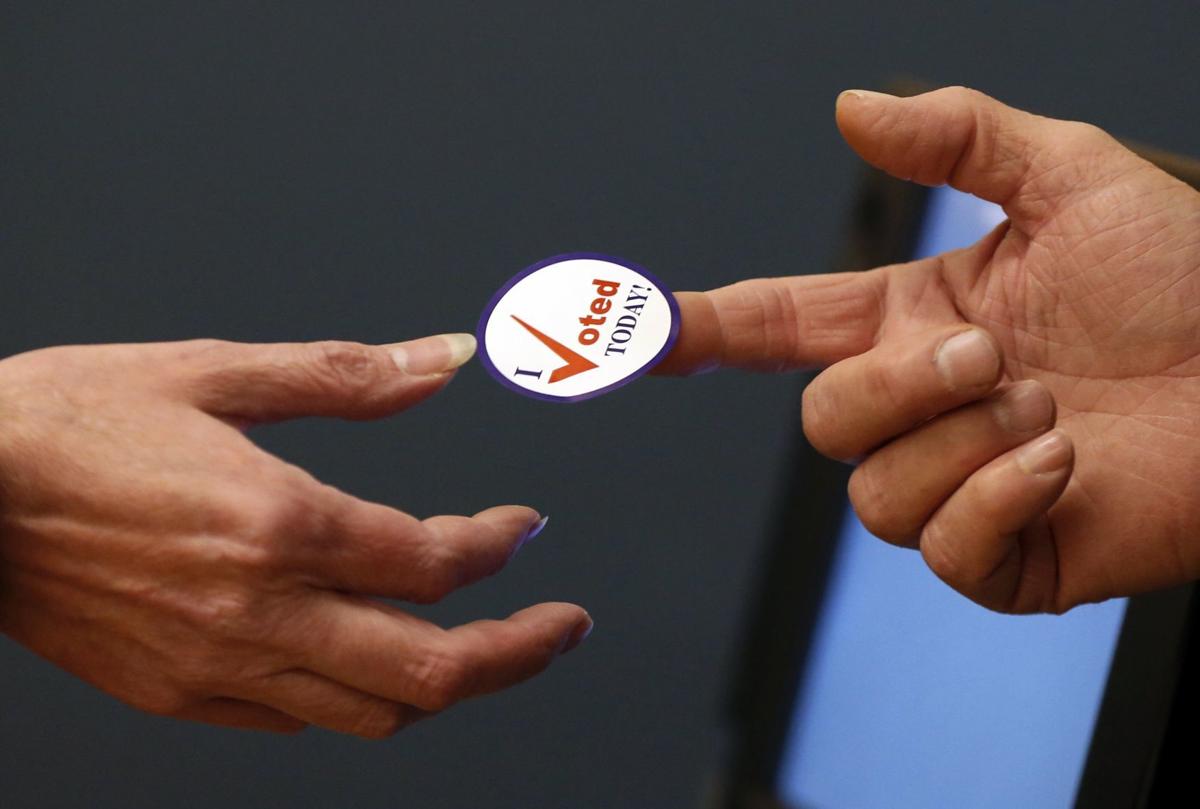 JEFFERSON CITY — Missouri could offer "no excuse" mail-in ballots to all voters this year in an effort to ward off the spread of the coronavirus.
The proposal, adopted by the House on Wednesday, would work like an absentee ballot, but it would not require voters to state a reason why they can't go to the polls on Election Day.
It would only be available in the August and November statewide elections.
Voters would still have to get the ballot envelope notarized before it could be submitted.
Rep. Dan Shaul, R-Imperial, who sponsored the provision, said voters would be able to request a mail-in ballot in person or by mail.
The proposed change, which still needs Senate approval, comes after county clerks and voting rights groups have said people shouldn't have to risk going to polling places during a global pandemic.
Under current election law, voters can cast an absentee ballot because of "incapacity or confinement due to illness or physical disability." It's one of six reasons that Missourians can give to vote absentee. Illegally casting an absentee ballot is a felony that carries up to a five-year prison sentence and a $10,000 fine.
Some officials, including St. Louis County election officials, have suggested that "confinement due to illness" could apply to Missourians who are self-isolating, self-quarantining or social distancing because of COVID-19.
"I think this amendment can make this crystal clear. There will be no gray area in the law. If they are afraid to go vote this year only because of COVID, they can request an absentee ballot," said Rep. Cheri Toalson Reisch, R-Hallsville.
Rep. Deb Lavender, D-Kirkwood, opposed the measure because the proposal still requires voters to get a form notarized.
"You're just adding another layer of regulation and red tape," Lavender said. "That's not going to make it any more convenient for people to vote in this time of a pandemic."
The amendment was adopted on a 132-9 vote. The overall bill advanced to the Senate by a 105-45 tally.
Secretary of State Jay Ashcroft, the state's top election official, said he doesn't think the current law's plain language covers a person who is healthy but scared they might get sick.
The COVID-19 pandemic already has disrupted usual election procedure in Missouri.
Last month, Gov. Mike Parson pushed back local elections from April 7 to June 2. Parson also issued an executive order allowing documents to be notarized over video chat. The change affects absentee ballots, which must be notarized unless the voter is in the military, permanently disabled or confined because of illness.
For the June elections, Ashcroft said the state will be providing masks and hand sanitizer for all poll workers.
The Centers for Disease Control and Prevention has recommended that election officials encourage mail-in voting, early voting and drive-thru voting, if these are allowed in local jurisdictions. These voting methods would help people minimize direct contact and reduce the crowd size at polling stations, according to the CDC.
Concerned about COVID-19?
Sign up now to get the most recent coronavirus headlines and other important local and national news sent to your email inbox daily.