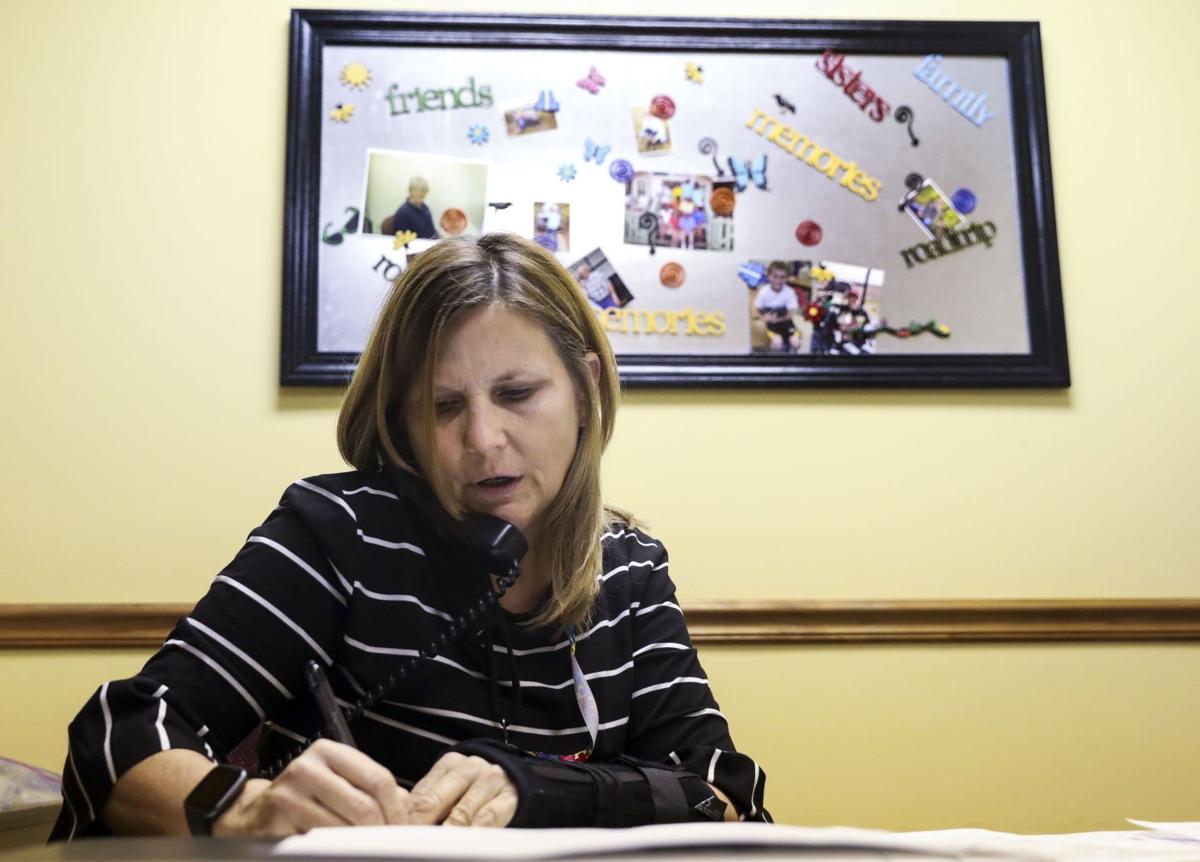 JEFFERSON CITY — Gov. Mike Parson's administration is farming out contact tracing efforts to private companies in the latest attempt to address the ongoing spread of the coronavirus in Missouri.
The state this week approved contracts with nine companies to take on the duties of tracking down people who may have been in contact with a person who tested positive for COVID-19.
The procedure is one way to track and manage outbreaks, as well as offer individuals instructions on isolation and quarantine and medical or social resources.
The contracts require that the companies' contact tracers conduct phone interviews with individuals who have tested positive in order to identify possible sources of infection and others who may have been exposed to the virus.
The last time it was updated, on Saturday, Missouri reported 144,230 cases, an increase of a record-setting 5,066 cases. Soon after, officials said the number was wrong.
The state said it expects to have the website operating again Wednesday morning once a "database extract error" is corrected.
Other states have had contact tracing plans in place since the spring. New York has 9,600 and plans to hire as many 17,000 workers. New Jersey plans to hire 4,000.
"They know their communities," Parson said in June. "They have the trust of their neighbors."
Parson, at the time, urged counties to forward federal stimulus money to the health departments to pay for more COVID-19 tracing. The state also trained 50-person teams of existing DHSS employees to assist counties in contact training.
"These existing salaried employees are being reassigned where possible from other duties to help reduce the strain on the local public health system," DHSS spokeswoman Lisa Cox said.
Because of the unknowns of how long the pandemic will last, states are outsourcing the work to companies rather than directly hiring new workers.
Indiana, Florida and Kentucky also have hired companies to supply contact tracers.
One of the companies retained by the state is Virginia-based Maximus, which said in its bid for the work that it has trained more than 2,000 contact tracers and disease investigators and supervisors, clinicians, and call center representatives.
"Maximus has a deep bench of available resources to provide contact tracing services for the state of Missouri. Maximus holds several national contracts with vendors that produce background checked, ready-to-work staff within 72 hours of notification," the company noted.
A full-time contact tracer job at Maximus could earn the equivalent of $82,188 annually, but the contract with the state only runs through Dec. 30.
Another company, Equus, said it planned to focus its work on 30 mostly western Missouri counties.
According to bidding documents, the contractors will conduct phone interviews with contacts and provide recommendations for follow-up care and testing. They also will enter the information and data into a state website that traces the potentially deadly virus.
The state said the companies should hire people who have active listening and problem solving skills, as well as the ability to establish rapport with a diverse population of contacts.