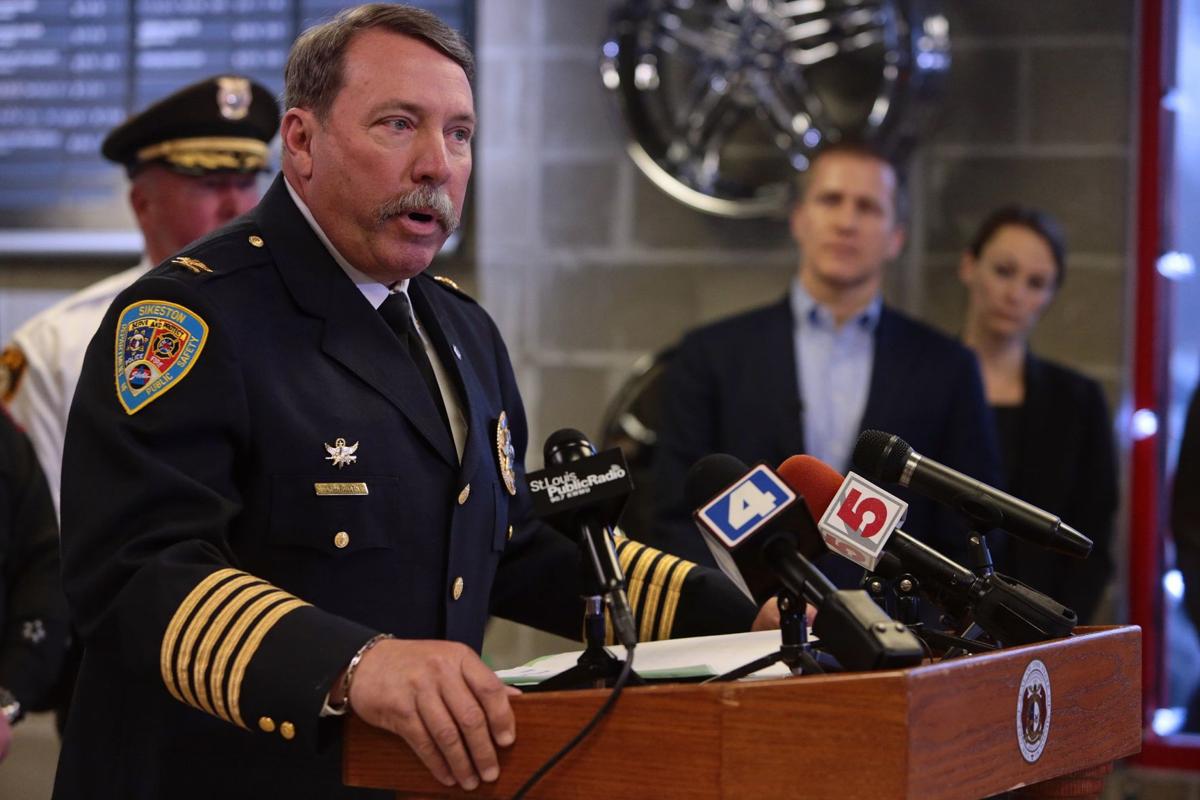 JEFFERSON CITY — The longtime lobbyist for the Missouri Police Chiefs Association canceled his registration with Missouri ethics regulators on Friday, a week after a state audit blasted his role in a no-bid contract scheme that cost taxpayers $74,000.
Sheldon Lineback, who registered to lobby for the Missouri Police Chiefs Association in March 2001, terminated his lobbying relationship with the nonprofit on Friday, according to Missouri Ethics Commission records.
As of Monday morning, he was still listed on the organization's website as its executive director, but Lineback's name was removed after this story posted online.
The reason for the change in his lobbyist registration was unclear. Rolla Police Chief Sean Fagan, spokesman for the police chiefs association, could not immediately be reached for comment on Monday.
Lineback has not responded to Post-Dispatch inquiries since Auditor Nicole Galloway issued a report on July 31 saying former Department of Public Safety Director Drew Juden steered a $58,000 contract to the Missouri Police Chiefs Charitable Foundation, which is associated with the police chiefs association.
The contract was for providing fingerprinting equipment to local police departments, a job the Missouri State Highway Patrol had done in the past at no additional cost to the state.
The group was allowed to keep $1.25 million in state money — meant for purchasing the equipment — in its coffers for eight months, costing the state approximately $16,000 in interest revenue, and presumably benefiting the nonprofit.
Juden is the former president of the Missouri Police Chiefs Association. Galloway said he provided false information to the state Office of Administration to justify awarding the contract to the charitable foundation, and that his ties to the group presented the appearance of a conflict of interest.
Lineback is mentioned in the audit. 
According to the report, for fiscal year 2018, the Legislature increased the budget for Juden's office by $1.95 million, shifting a stream of money that had previously gone into the coffers of the Missouri Highway Patrol to the account Juden's office controlled.
Former state Rep. Kathie Conway, who chaired the House budget committee on public safety appropriations, told the auditor's office that Lineback initiated the change along with police chiefs lobbyist David McCracken and the Missouri Sheriff's Association, according to the audit.
The Highway Patrol objected to the appropriation change.
"Former Director Juden claimed no knowledge of who initiated the appropriation change," the audit said.
Juden, a holdover from the administration of former Gov. Eric Greitens, was fired by Gov. Mike Parson in August 2018. Parson, along with Juden's replacement former Missouri Highway Patrol Col. Sandra Karsten, requested an audit of the director's office in November after uncovering "questionable" spending.