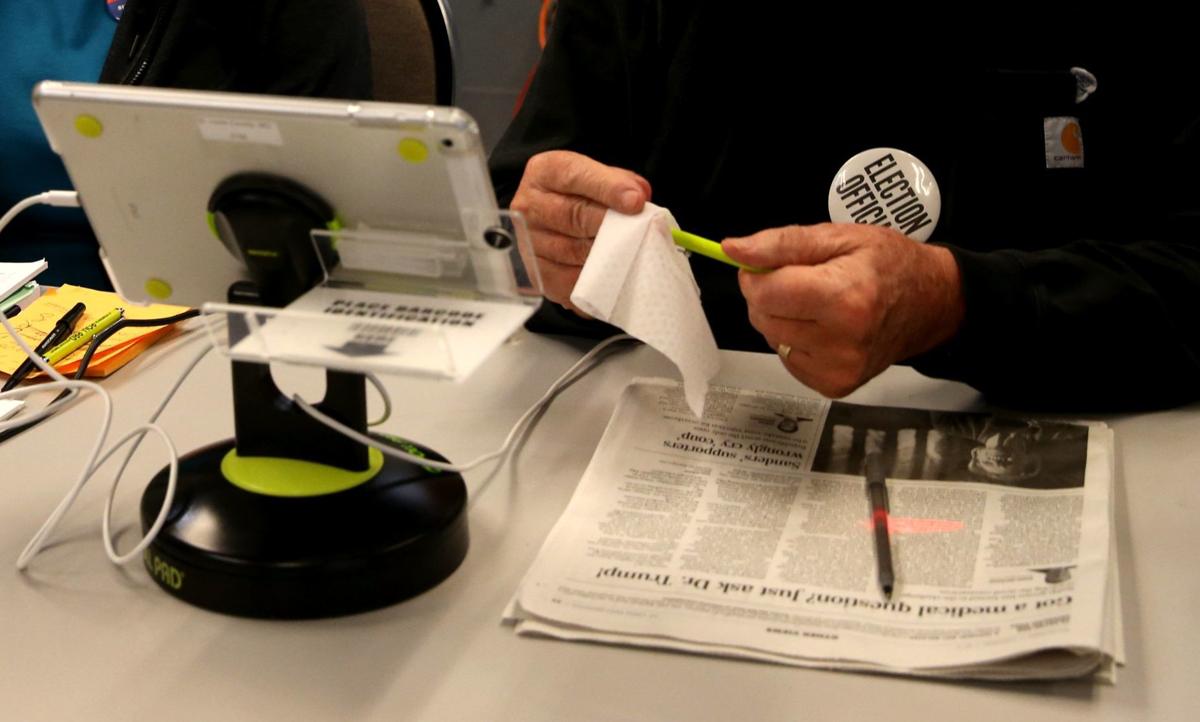 JEFFERSON CITY — The Republican-led House voted to put a constitutional amendment on the ballot Wednesday in a bid to overturn a new legislative redistricting process approved by voters two years ago.
The ballot question was a top priority for the GOP, who said voters were confused when they signed off on the so-called "Clean Missouri" initiative in 2018.
Rep. Dean Plocher, a Des Peres Republican who sponsored the measure, called the 2018 vote a "partisan train wreck" that was designed to give Democrats more power in the General Assembly when new political maps are drawn after the 2020 census. He said it could result in House and Senate districts dividing communities.
"Missourians should have a choice," Plocher said. "Communities must be kept together."
The proposal, which previously had been approved in the Senate, was endorsed by the House on a 98-58 vote.
Rep. Maria Chappelle-Nadal, D-University City, joined Republicans in voting for the measure, saying she is concerned Clean Missouri would make it harder for African Americans to win seats in the Legislature.
"I am unwilling to forego black political power," Chappelle-Nadal said. "We're talking about the representation of our communities."
The system approved in 2018 places redistricting responsibilities in the hands of a nonpartisan demographer, chosen by the Senate majority and minority leaders. A bipartisan commission would be able to make changes to that map if 70% of its members approve.
The system emphasizes "partisan fairness" as a top priority, which could lead to more Democrats serving in the Legislature. (Though statewide elections often are decided by fewer than 10 percentage points, Republicans hold more than two-thirds of legislative seats.)
Under Plocher's plan, redistricting responsibilities would return to a bipartisan commission, which would emphasize compactness of districts over "partisan fairness" and "competitiveness."
Critics of the GOP plan say it could omit certain segments of the population for redistricting purposes, potentially leaving out minors and noncitizens when maps are drawn.
Some Democrats said the House should be focused on fighting an ongoing global pandemic instead of playing partisan politics.
"It's shameful. It's a disgrace," said Rep. LaDonna Appelbaum, a St. Louis County Democrat.
In a statement, Clean Missouri organizers said the vote was the culmination of two years of work by opponents.
"Before the polls even closed in 2018, some politicians and lobbyists were scheming to overturn the will of these voters — and to replace voter-approved reforms with some of the most extreme map-rigging policies in the country," the statement said.
Much of Wednesday's debate focused on a proposed amendment from Rep. Curtis Trent, R-Springfield, that would have asked voters to change the state constitution to say that "only" U.S. citizens can vote. The constitution currently says "all" citizens can vote.
Trent said the change was needed to ensure undocumented immigrants can't vote.
Critics said Trent was stirring anti-immigrant sentiment during an election year. They also said it could lead to some residents of a district not being counted.
Rep. Shamed Dogan, R-Ballwin, said he also was concerned it could lead to undercounting population in his suburban St. Louis district.
"I think that's an important principle to uphold," Dogan said.
Trent withdrew the amendment after nearly two hours of debate. Had it been included in the legislation, it would have required another vote in the Senate, which might have been the death knell for the issue with lawmakers set to adjourn for the year on Friday.
Rep. Trish Gunby, D-Ballwin, said 63% of the voters in her district supported "Clean Missouri." She chided her GOP colleagues for attempting to undo something that was so strongly supported around the state.
"Every Senate district voted for Amendment 1," Gunby said.
It was unclear Wednesday whether Republicans had secured donors to help pay for a campaign to convince voters to reverse course. In 2018, opponents of Clean Missouri raised an estimated $340,000 to fight back a $5 million-plus campaign by supporters.
Get Government & Politics updates in your inbox!
Stay up-to-date on the latest in local and national government and political topics with our newsletter.