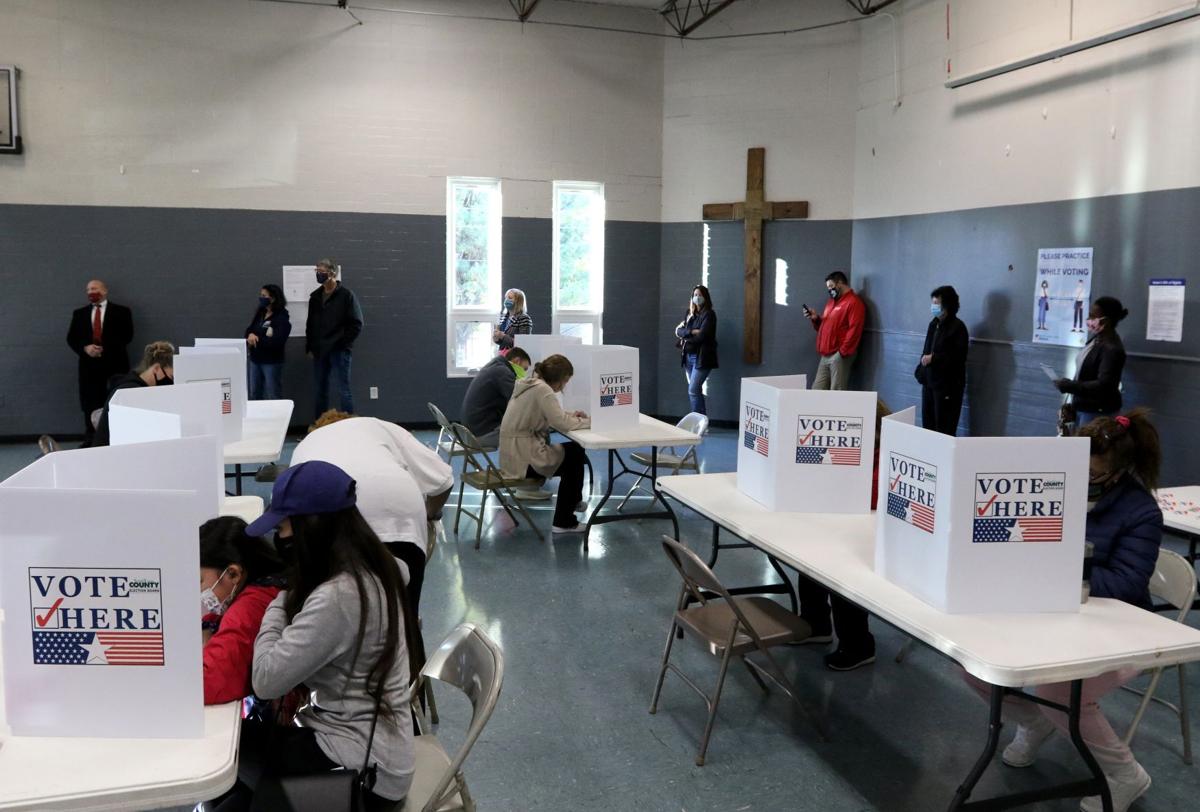 JEFFERSON CITY — Missouri's top election official believes the state's recent elections have been devoid of fraud, but his fellow Republicans aren't stopping their push to require voters to present a photo ID when they go to the polls.
Under a proposal that won preliminary approval in the House on Monday, only people with photo IDs would be allowed to cast a regular ballot. People without a photo ID would instead cast a provisional ballot that would be counted only if their signature on it matches the one on their voter registration file.
The measure, sponsored by Rep. John Simmons, R-Washington, needs one additional vote in the lower chamber before moving to the Senate for further debate.
Opponents say the law disenfranchises the poor and elderly who may lack the proper documents to get a photo ID.
"The underlying bill is trying to find a solution for a problem that doesn't exist," said Rep. Joe Adams, D-University City.
The American Civil Liberties Union said the legislation is unconstitutional and would making voting more difficult for Missouri voters.
In urging his colleagues to support his plan, Simmons said the lack of evidence doesn't mean there is not election fraud.
"Make no mistake, it happens," said Simmons.
But in testimony to a House committee earlier this month, Secretary of State Jay Ashcroft said the elections of 2020 were clean.
"I believe the elections were generally solid," Ashcroft said.
Ashcroft said multiple post-election audits had not found any reason to think there was fraud.
Ashcroft also downplayed now-debunked Republican claims that voting machines had been hacked, thus affecting the outcome of the presidential election.
"I feel really good about the security we have at the state level," Ashcroft said.
Ashcroft also said he's doubtful the state election system could be hacked.
"I find it very unlikely," Ashcroft said.
Nonetheless, Ashcroft has previously supported the photo ID requirement and has said his office had helped thousands get one for free since he took office in 2017.
The GOP push on voter photo ID is among a handful of election-related bills circulating in the General Assembly this session. Other attempts include proposals making it harder to change the state constitution.
With Republicans in charge of the House, Senate and governor's office, Democrats and others have sought to enact changes in state law via the ballot initiative process.
Since 2018, voters have approved the legalization of medical marijuana, a boost in the minimum wage and repealing a right-to-work law championed by former Gov. Eric Greitens.