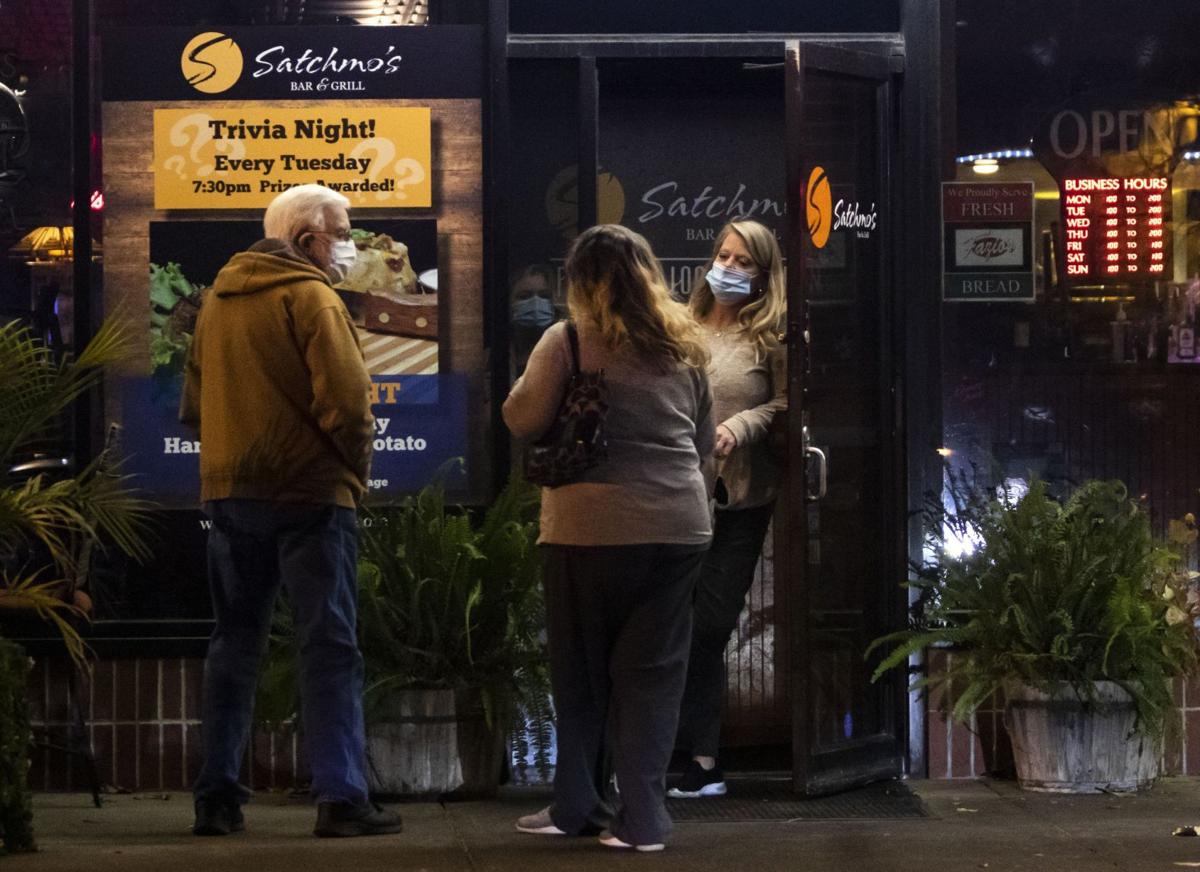 JEFFERSON CITY — Local health officials could be stripped of their power to control a deadly pandemic under a package of proposed changes under consideration by Missouri Republicans.
In action Wednesday, the Senate Health and Pensions Committee opened debate on a series of pro-business proposals that would put roadblocks in the way of county officials seeking to close businesses or religious services during a public health emergency.
"Shutting down our economy won't eradicate the virus," said Sen. Andrew Koenig, R-Manchester. "It's my choice if I want to risk getting COVID. No one is forcing anybody to stay home."
"I think there's this illusion on the part of politicians that we can somehow control this," said Sen. Bob Onder, R-Lake Saint Louis. "Many of these were irrational and arbitrary rules."
Many Republicans in the GOP-controlled Legislature have been at odds with public health guidance, which urges mask wearing and limited outings and gatherings in order to slow the spread of COVID-19, which has killed 6,461 Missourians in 10 months.
St. Louis County has been a focal point of complaints. County Executive Sam Page ordered restaurants to end dine-in service in November amid a record rise in cases. The ban was lifted on Jan. 6 in light of a reduction in new cases and a series of new safety protocols.
Under the new rules, restaurants are capped at 25% of their occupancy limit, must close by 10 p.m. and are required to take the name and contact information of at least one member of each dining party.
Benjamin Brown, owner of Satchmo's Bar and Grill in Chesterfield, said the current occupancy rules continue to make it difficult to stay open.
"Maybe 75% would be the minimum we need to stay open," Brown said.
Republicans spent much of the three-plus hour hearing playing down the effects of a disease.
Sen. Bill Eigel, R-Weldon Spring, said the rules are the work of "tyranny" and have forced business closures and job losses.
"The destructions of these livelihoods must stop," Eigel said.
"We're going to rein in some of this tyranny," Onder added.
Although Democratic members of the panel stayed mostly on the sidelines during the hearing, Sen. Barbara Washington, D-Kansas City, said public health efforts to stop the spread of the virus have been successful.
"The restrictions have saved some people's lives," Washington said.
Springfield-Greene County Health Director Clay Goddard defended the role of public health professionals and said he hopes the Legislature includes medical experts in crafting a final version of any changes.
"You have to continue to work with all sectors to come up with the least worst answer in the face of a crisis," Goddard said.
Randolph County Presiding Commissioner John Truesdell said his county ordered a shutdown when the pandemic hit last March.
"At the time, it was the prudent decision to make," Truesdell said.
But he told the panel he supports giving county commissions the power to intervene in health decisions because elected officials must consider more than just health-related concerns.
Senate Bill 12, sponsored by Onder, would limit any health orders imposed during a state of emergency to 30 days before they must be reviewed. Other health orders would be limited to a total of seven days unless two-thirds of a county board agrees to a longer restriction.
State and local officials would be barred from imposing restrictions on churches.
Under Senate Bill 20, sponsored by Sen. Denny Hoskins, R-Warrensburg, members of the public would be given 30 days to comment on any proposed restrictions before a vote is taken by a county board.
Hoskins said the pause would allow officials to consider the economic effects of any shutdown order.
"They have to consider all those impacts, not just health," Hoskins said.
Senate Bill 21, sponsored by Koenig, would create a tax credit for business owners who are forced to close because of a declared state of emergency.
The proposal also would prohibit county health boards from requiring that a person in quarantine isolate themselves from members of the same physical household.
The measure also would bar hospitals from restricting the visitation of one person if requested by a pregnant or new mother.
Senate Bill 56, sponsored by Sen. Cindy O'Laughlin, R-Shelbina, would strip a county health board of the power to impose restrictions and put that in the hands of a county board.
"I believe health departments need to operate in controlled settings," O'Laughlin said.