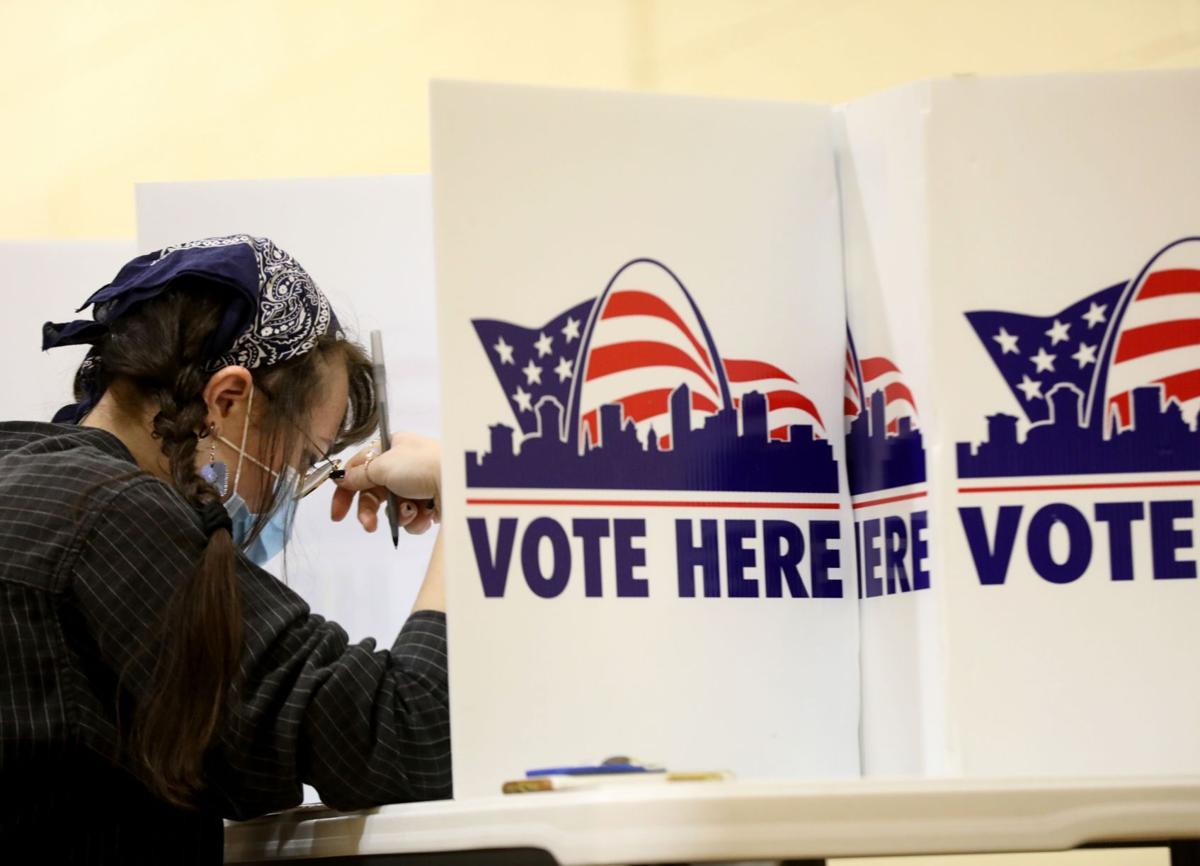 JEFFERSON CITY — Frustrated by Senate inaction, Republicans in the Missouri House are calling for a special session on election reform.
Members of the House Elections and Elected Officials Committee sent Gov. Mike Parson a letter Wednesday asking him to order members back to the Capitol over the summer to finish work on changes to voting laws.
"I have made it a priority since day one to support legislation that continues to ensure Missouri's elections remain fair, transparent and trustworthy. Unfortunately, Senate leadership has held up these important issues," said Rep. Dan Shaul, R-Imperial, who chairs the committee.
Although the Senate could still take up the issue before Friday's adjournment deadline, the decision by the House likely signals an end to a Republican push to add voting restrictions to state law.
Similar efforts in other states by Republican-controlled Legislatures drew outcry from corporate leaders and voting rights activists, who said the changes could disenfranchise voters and suppress turnout.
House Democrats, Black Caucus leadership and advocates have argued the GOP effort to change election laws could have a disproportionately negative effect on racial minorities.
But Republicans in Missouri said the effort is necessary to protect elections, even though Republican Secretary of State Jay Ashcroft said the 2020 election went off without a hitch.
In the letter signed by GOP members of the election committee, Shaul said he was attempting to head off any potential problems with voter fraud.
"While I am incredibly confident in the way our elections were conducted in Missouri, my colleagues and I remain committed to ensuring Missouri continues to be the gold standard for election security nationwide," he wrote.
Among the proposed changes was a bid to make it illegal to send out absentee ballot applications unless voters specifically request them.
The House also advanced legislation that said only citizens older than 18 can vote in the state.
Opponents have argued the measure is redundant and meant to confuse voters or stoke anti-immigrant fears.
The Missouri Constitution says "all citizens of the United States" who are older than 18 and reside in the proper area are eligible to vote, with some exceptions. The proposal would make a one-word change to say "only citizens of the United States" can vote.
Two other proposals would change the primary election process in the state, one by restricting participation to registered party members, the other by eliminating presidential primaries entirely.
Currently, Missourians of any party, or no party, can choose which party's ballot they would like in a primary election.
That means they could select an opposing party ballot and vote for the candidate they consider the weakest or the closest to their views, even if they intend to vote against that candidate in the general election.
Opponents of eliminating the presidential primary have argued it would make it more difficult for the average person to be involved with selecting a candidate.
But, wrote Shaul, "In hearing from hundreds of constituents from across the state, it remains clear that Missourians continue to support common sense legislation to ensure the security of election."