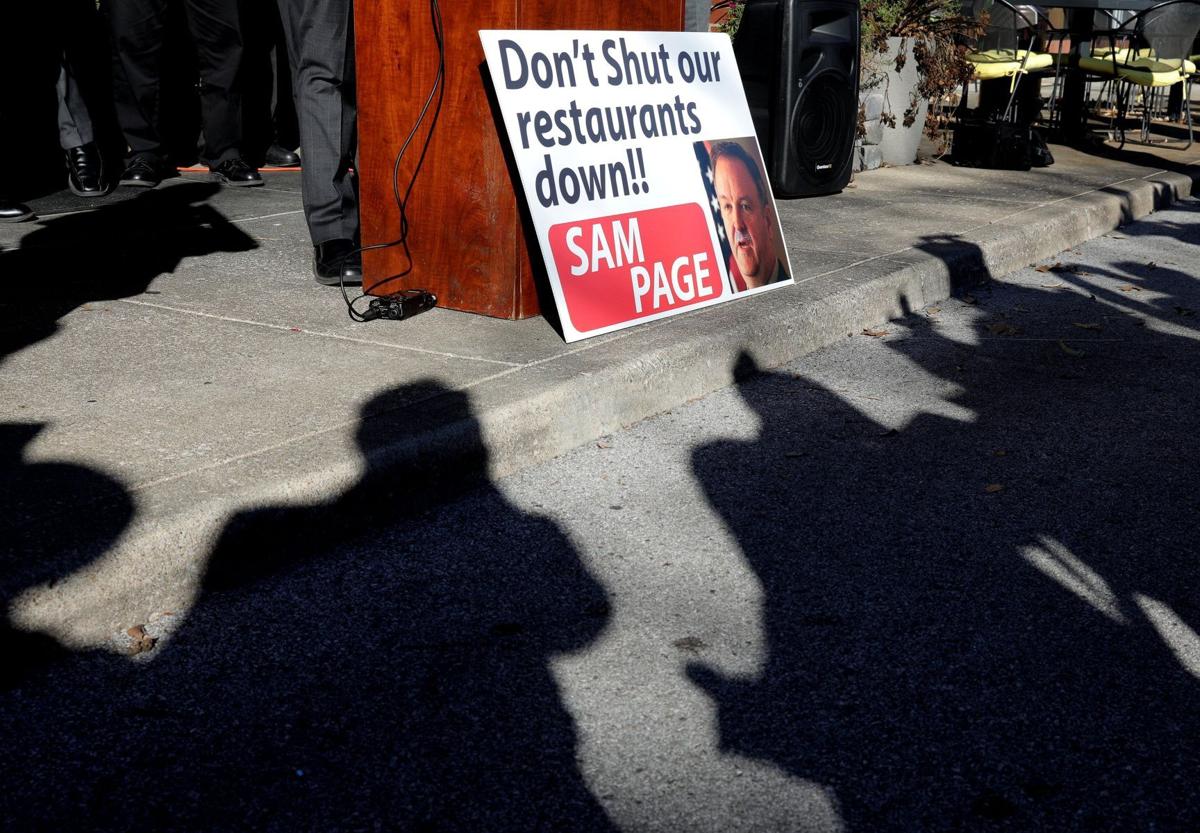 JEFFERSON CITY — Republicans in the Missouri House endorsed a plan Wednesday designed to limit the power of local officials to impose health orders.
The legislation, sponsored by Rep. Jim Murphy, was drafted in response to outcry from churches and businesses shuttered in the past year because of COVID-19 restrictions.
At a time when the coronavirus has killed more than 8,400 Missourians, GOP lawmakers have railed against local public health mitigation measures as "draconian" and a sign of "tyranny."
The orders, which included early closing times, occupancy limits and outright closures, were imposed as a way to keep people socially distant, which is one way to combat the spread of the potentially deadly respiratory virus.
The proposals run counter to Republican Gov. Mike Parson's decentralized approach to combating the pandemic, in which he has put the onus of enforcing stay-at-home orders and mask requirements on local governments rather than issue a statewide mandate.
The legislation would allow public health officials to order a closure for up to 15 days. Further closure orders would have to be approved by a city council or county commission.
Extensions of closure orders would be limited to 10 days and would have to be approved by a two-thirds vote.
Murphy, a south St. Louis County Republican, said local health departments should not impose shutdown orders without input from elected officials.
"This gives the public a chance to weigh in," Murphy said.
Rep. Justin Hill, R-Lake Saint Louis, said the closures made it difficult for his children to play organized sports.
"Local decisions have a devastating impact on the lives of citizens," Hill said.
Rep. Tony Lovasco, R-St. Charles, called the legislation his "No. 1 priority" because it addresses the issue of government infringing on people's rights.
Public health officials and groups representing doctors oppose the change, saying it could handcuff experts during a health emergency.
Democratic lawmakers scolded their GOP colleagues for ignoring concerns about the spread of a deadly disease.
"I'm actually kind of shocked by what I am hearing today," said Rep. LaDonna Appelbaum, a St. Louis County Democrat. "You all are worried about going to your bars and playing soccer."
The measure needs one final vote in the House before moving to the Senate, where similar legislation is being considered.
The legislation is House Bill 75.